High five!
The recipe has been added to your shopping list.
Spaghetti bolognese with hidden courgette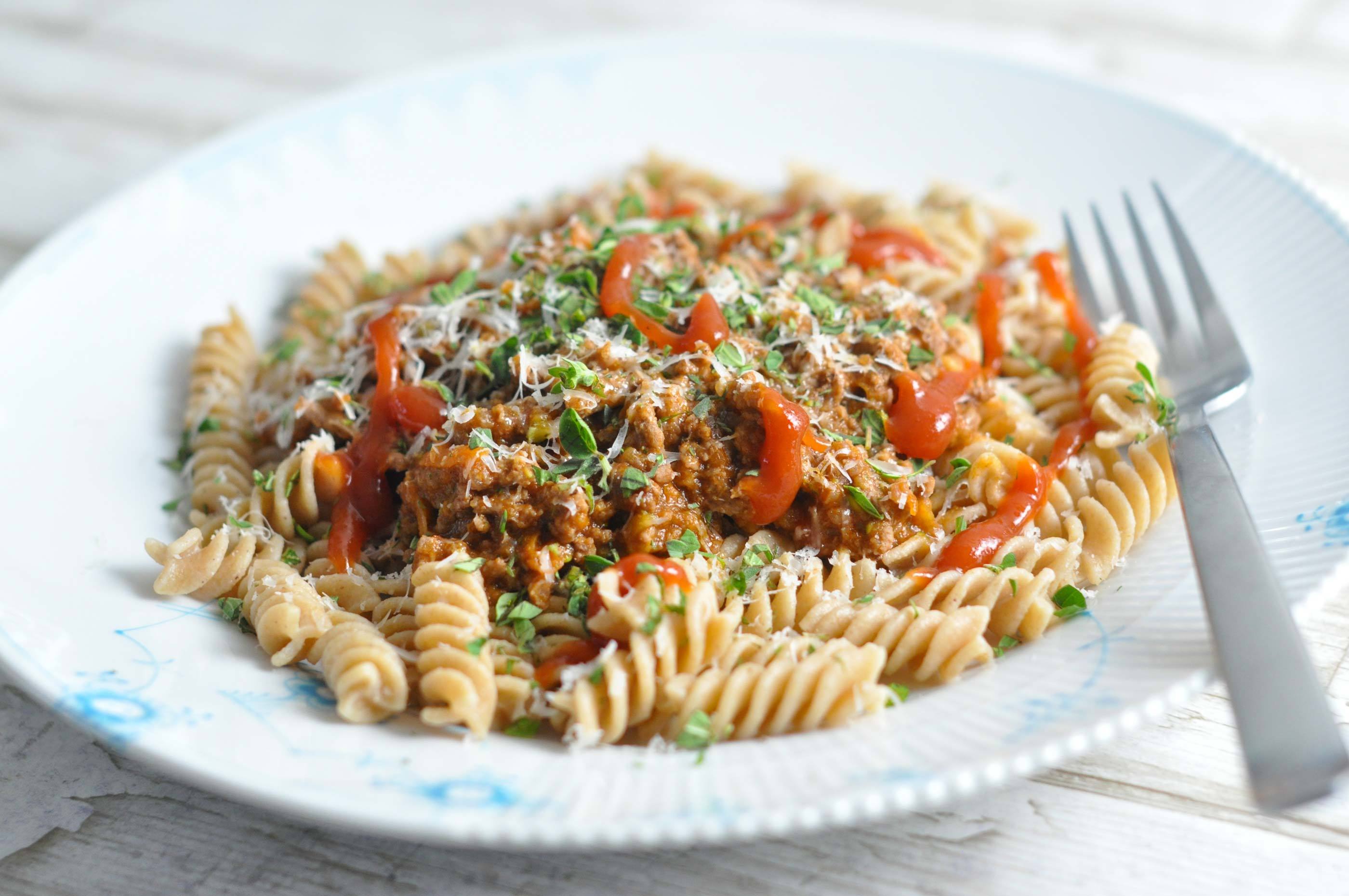 Ingredients
Freezer friendly
( 2 adults and 2 kids )
1

onion

1 clove

garlic

800 grams

beef mince

300 grams

carrots

*

0.5

courgette

1

red bell pepper

2 can

chopped tomatoes

70 grams

tomato purée

2 tbsp

dried oregano

400 ml

water

wholewheat spaghetti

salt

pepper

olive oil
ADD TO SHOPPING LIST
ADD TO MEAL PLAN
*
= Good to know - click the ingredient

= See the recipe - click the ingredient
This is the recipe for our classic Mambeno spag bol - but with a load of carrots and hidden courgette. A brilliant recipe for getting a bunch of veggies into the kids, completely without them noticing. Remember to save of the bolognese to use as filling in tasty pierogies tomorrow. Enjoy!
Directions
1. Chop onion and garlic and sautée in a dash of oil in a deep pan or a pot. Add the beef mince and let it sear.
2. Peel the carrots and rinse the courgette. Wash the bell pepper and remove the seeds. Grate the carrots on the rough side of a grater and give the courgette a whirl in the food processor or mini chopper, until finely blended. Dice the bell pepper and add all of the veg in with the meat.
3. Add chopped tomatoes, tomato purée, oregano and water and stir well. Let the bolognese simmer for as long as you can - at least 15 minutes. It will only get better the longer you let it sit. If needed, add a bit more water as you go, and cook the spaghetti according to the packet while you wait.
4. Season the bolognese with salt and pepper and serve in a deep plate - optionally with plenty of grated parmesan and herbs on top, if you have some to hand. You can just as well use regular grated cheese and other greens - or leave it off altogether. It's a true childhood favourite all the same!
5. Enjoy!
Tip
Remember to save half of the bolognese for warm pitas.
Share your tips and comments