High five!
The recipe has been added to your shopping list.
The easiest brown bread pizzas with snack veggies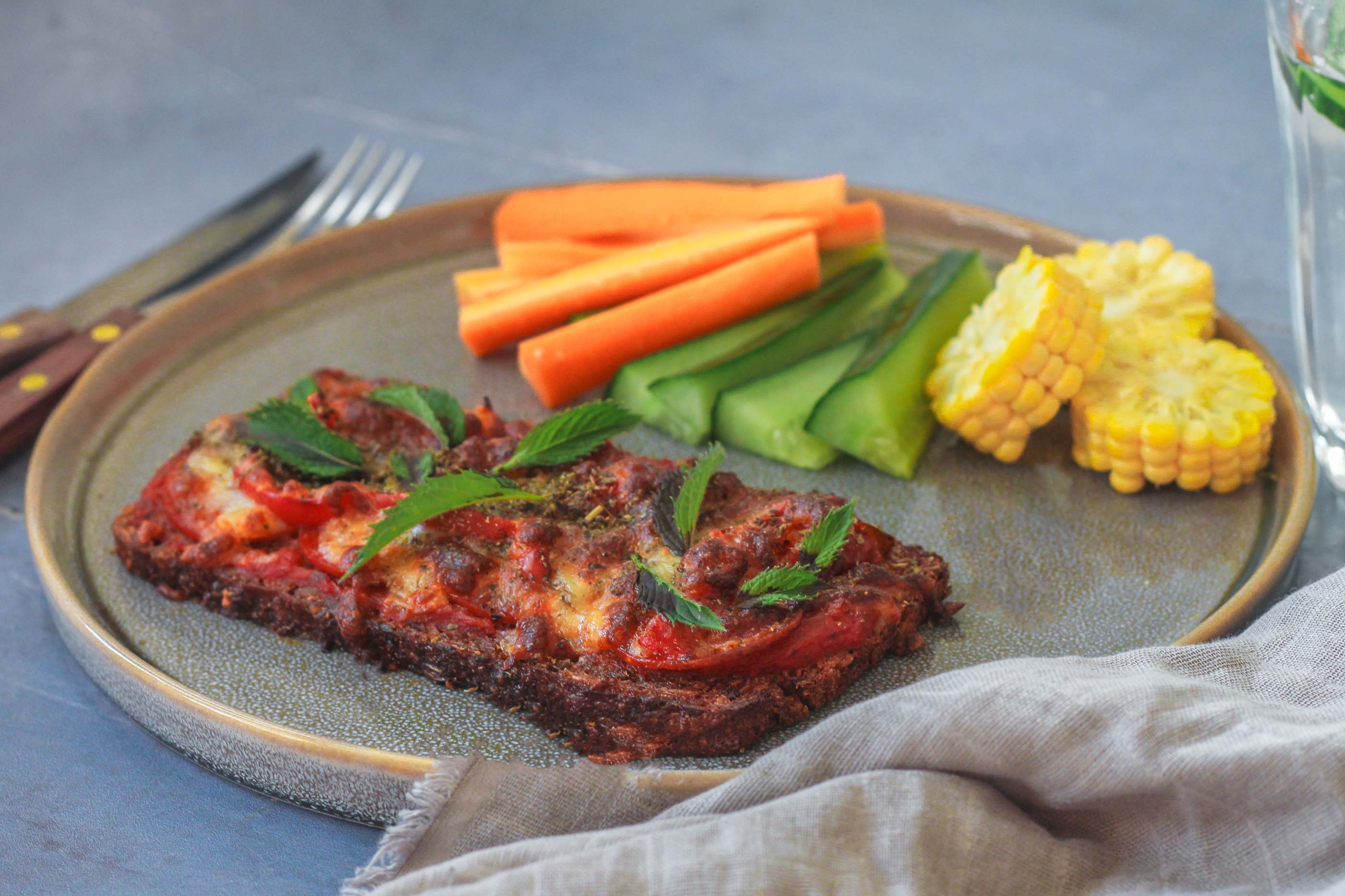 Ingredients
( 2 adults and 2 kids )
2 can

chopped tomatoes

2 clove

garlic

2 tsp

dried oregano

2 tsp

salt

8 slice

brown bread

- ideally rye

1

red bell pepper

2 ball

mozzarella

100 grams

pepperoni

2

corn cob

0.5

cucumber

200 grams

carrots

*
ADD TO SHOPPING LIST
ADD TO MEAL PLAN
*
= Good to know - click the ingredient

= See the recipe - click the ingredient
Brown bread pizzas may sound a bit strange. But believe us, they're REALLY tasty, and they're an easier and healthier way to scratch the pizza itch. We've used classic toppings of pepperoni, bell pepper and cheese. The tomato sauce is intended for two days - so save the rest for easy pasta tomorrow.
Directions
1. Preheat your oven to 225 degrees convection and bring a pot of water to the boil on the hob.
2. Place chopped tomatoes, garlic, oregano and salt in a blender or mini chopper and give the lot a quick whirl, until the sauce is smooth.
3. Sauce the bread with 1-2 tbsp of tomato sauce per slice. Remember to save the rest of the tomato sauce for tomorrow.
4. Rinse and cut the bell pepper into thin strips. Rip the mozzarella into smaller pieces and spread pepperoni, bell pepper and mozzarella onto rye bread slices - pepperoni on the bottom, and mozzarella on top. Optionally, sprinkle some dried oregano on top.
5. Bake the rye bread pizzas in the oven for 10-15 minute, until the cheese is melted and golden. You can also cook them on the barbecue, under lid and over indirect heat.
6. Remove the leaves from the corn cobs and cut off the ends. Split each corn cob into four pieces and cook in salted water for about 10 minutes.
7. Meanwhile, rinse the cucumber and peel the carrots. Cut cucumber, carrots, and any leftover bell pepper into sticks for snack veggies.
8. Dinner is served. Does it get much easier?
9. Enjoy!
Tip
Tasks for kids in the kitchen: Let your kids help cut bell pepper, cucumber and carrots. They can also rip the mozzarella and place toppings on the pizzas.
Share your tips and comments