High five!
The recipe has been added to your shopping list.
Salad tacos with Mexican chilli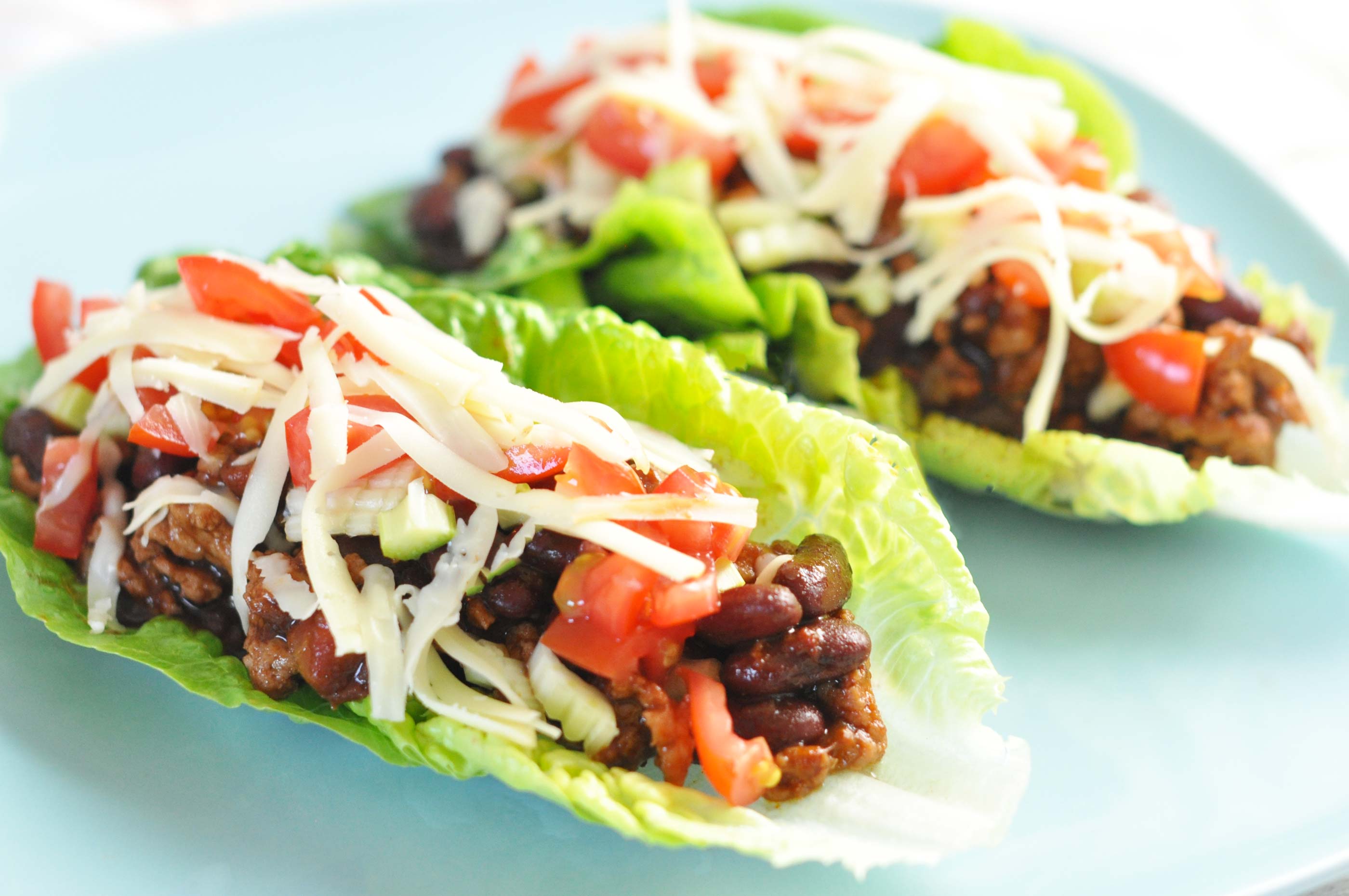 Ingredients
350 grams

sweetcorn

leftover mexican chilli

2

mini romaine lettuce

- or heart lettuce

2

tomato

400 grams

carrots

*

1

cucumber

50 grams

grated low-fat cheese

ketchup

taco sauce

- optional
ADD TO SHOPPING LIST
ADD TO MEAL PLAN
*
= Good to know - click the ingredient

= See the recipe - click the ingredient
If you have Mexican chili or other meat sauce left over, then try this alternative version that's different and a bit healthier than with normal taco shells. And then you can take bets as to who in the family can eat a whole salad taco with their hands without it breaking!
Directions
1. Rinse the sweetcorn in cold water and stir half into the leftover Mexican chili. Save the rest for topping. Now reheat the chilli in a pot or microwave.
2. Tear the leaves off the lettuce, rinse them and cut off the bottom part if needed. Wash and finely dice the tomatoes. Peel the carrots and wash the cucumber. Finely dice half and cut the other half into sticks for snack veggies.
3. Pop the veggies and grated cheese on the table in small bowls and let the family assemble their own salad tacos! Optionally top with ketchup or taco sauce and open wide!
4. Enjoy!
Tip
You can absolutely buy grated cheese at the supermarket, but it's much cheaper to buy a solid piece of cheese and grate it at home, cut into cheese sticks for the kids' lunch, and cut a few slices off for a nice afternoon toastie. And you know exactly what's in it - cheese, and nothing else. You can use absolutely any veggies you fancy. Finely diced raw onion for example make a delicious topping - although that one probably goes down better with the grown ups (at least the ones who aren't planning on kissing right after dinner)!
Share your tips and comments