High five!
The recipe has been added to your shopping list.
Hodge podge pot - day two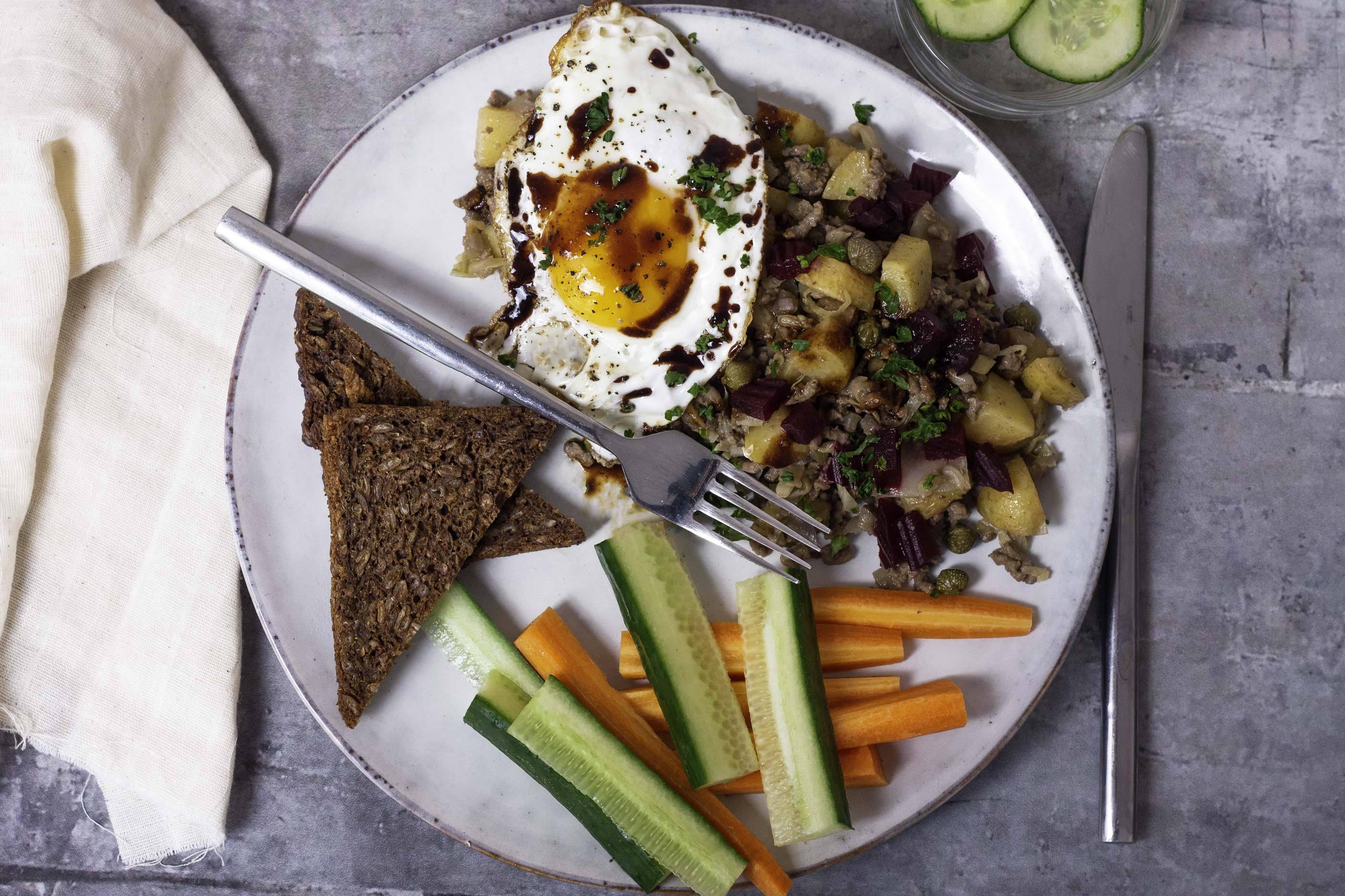 Ingredients
( 2 adults and 2 kids )
leftover hodge podge pot

4

egg

4

rye bread

300 grams

carrots

*

0.5

cucumber

ketchup

olive oil

butter

salt

pepper

capers
ADD TO SHOPPING LIST
ADD TO MEAL PLAN
*
= Good to know - click the ingredient

= See the recipe - click the ingredient
Today, you just have to heat up yesterday's leftovers, cut some snack veggies, toast some brown bread, and fry up some eggs - and dinner's served. Enjoy!
Directions
1. Heat up the leftover hodge podge pot on a pan with some olive oil - or give the lot a spin in the microwave.
2. Warm up some olive oil on a separate pan. Crack the eggs on the pan once it's hot, and season with salt and pepper. Cook the fried eggs the way you like them best - cooked all the way, or sunny side up.You can also flip the eggs at the very end and give them a minute or so on the yolk side, to make absolutely sure they're cooked through.
3. Toast the rye or brown bread and cut carrots and cucumber into sticks for snack veggies.
4. Serve the hodge podge with fried eggs, toasted bread, carrots, cucumber and assorted dips of your choice.
5. Enjoy!
Tip
Tasks for kids in the kitchen: Let your kids cut snack veggies and crack the eggs onto the pan.
Share your tips and comments