High five!
The recipe has been added to your shopping list.
Fried rice with pork and veg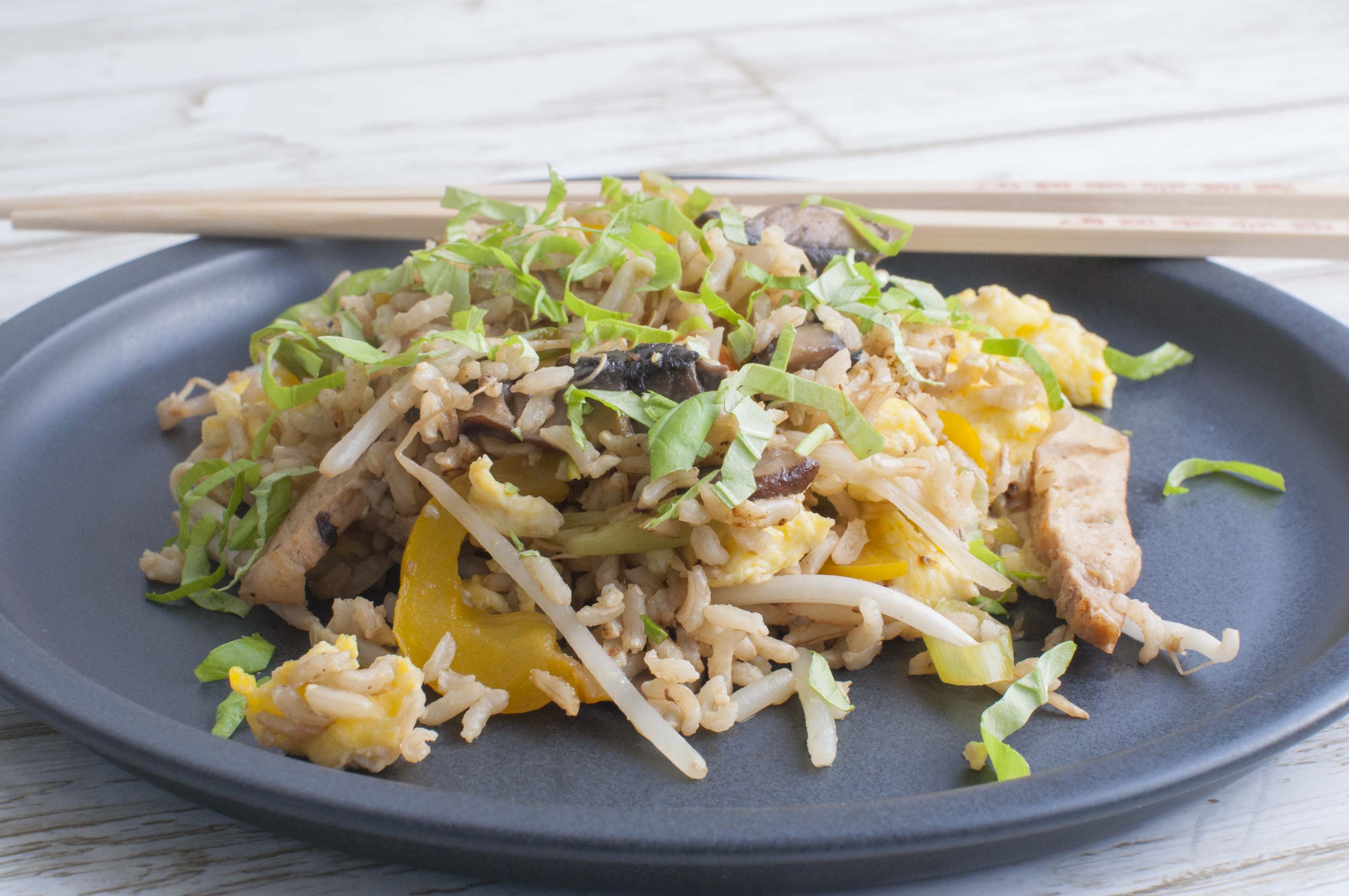 Ingredients
( 2 adults and 2 kids )
200 grams

carrots

*

250 grams

mushrooms

1

yellow bell pepper

6

spring onions

cooked pork chops

150 grams

beansprouts

3

egg

8 tbsp

soy

cold cooked rice

olive oil
ADD TO SHOPPING LIST
ADD TO MEAL PLAN
*
= Good to know - click the ingredient

= See the recipe - click the ingredient
Fried rice is the perfect way to use the small amount of rice often left over from dinner the night before - we definitely always make too many! If you don't have any leftover rice, just boil a pot, pour cold water over them and let cool completely before use. Today we've used leftover from our pork chops with mustard sauce - and lots of veg!
Directions
1. Peel the carrots and slice diagonally. Rinse and clean mushrooms, bell pepper and spring onions. Slice mushrooms and bell pepper, and diagonally slice spring onions - you can set a bit aside to use as garnish on top. Thoroughly rinse the beansprouts and slice the pork chops into thin strips. Remember to wash your hands and utensils when you're done.
2. Beat the eggs and scramble with some olive oil in a pot or deep pan and set aside.
3. Flash fry the veggies at high heat with some olive oil in a wok or pan along with half of the soy. Add pork and let cook for another minute or two. Add the rice and stir continuously until warm all the way through. Finally add scrambled eggs and beansprouts and stir well.
4. Add a bit more soy to taste and serve with a sprinkle of herbs on top, if you have any to hand. You can throw a bit of the spring onion on top as well.
5. Enjoy!
Tip
If you have any fish sauce, oyster sauce or sweet chilli sauce in the fridge, you can add a little to taste if you like, to give the fried rice a bit of extra flavour. Save a bit of fried rice for the kids' packed lunches - it's a treat.
Share your tips and comments