High five!
The recipe has been added to your shopping list.
Fladbreads with kofta and hummus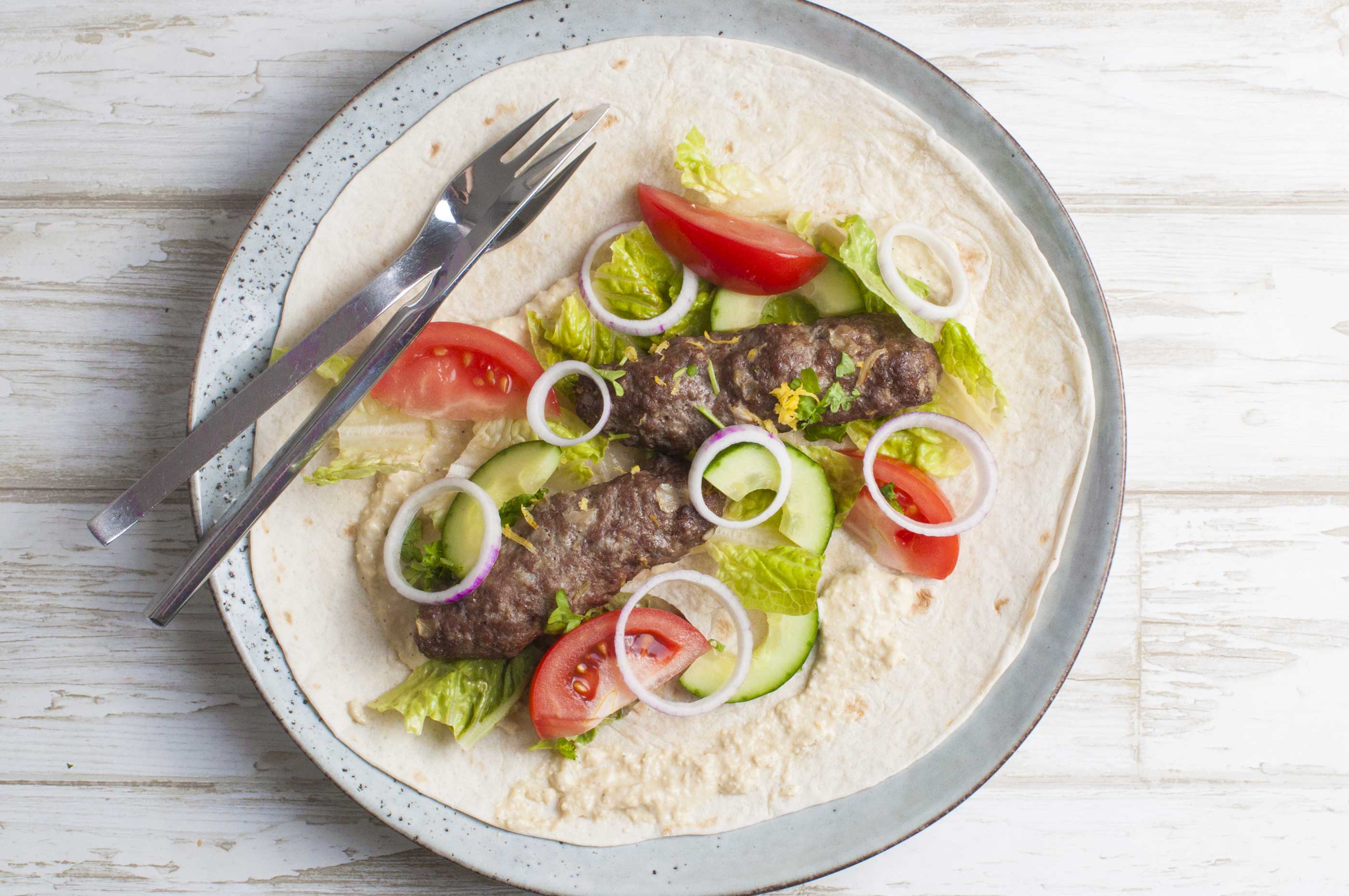 Ingredients
( 2 adults and 2 kids )
0.5

cucumber

4

tomato

lettuce of your choice

1

onion

- or red onion

leftover kofta kebabs

8

wholewheat flatbreads

hummus or cream cheese
ADD TO SHOPPING LIST
ADD TO MEAL PLAN
*
= Good to know - click the ingredient

= See the recipe - click the ingredient
Here is the super easy recipe for tasty second-day wraps with hummus, koftas and veg. You can use flatbreads or tortilla wraps from the supermarket - or try baking your own. See the links in the tips section. Enjoy!
Directions
1. Rinse cucumber and tomatoes and cut both into bite-sized chunks. Rinse the lettuce and rip into smaller pieces. Cut the onion into rings.
2. Reheat yesterday's koftas in the oven or microwave. Be careful not to overcook them, as they'll dry out.
3. Warm the flatbreads on a pan or in the oven and place on the table with the other ingredients on trays and in small bowls. Let everyone in the family assemble their own favourite wrap.
4. Enjoy!
Tip
Here you find our easy recipes for home made flat breads and delicious hummus. We've figured one to two wraps with two koftas in each per person. But the amounts will depend on hunger - and the amount of leftovers from the day before. If you run out of koftas, just use some more veg - such as grated carrots, avocado, sweetcorn, or whatever you have in the house.
Share your tips and comments