High five!
The recipe has been added to your shopping list.
Homemade flatbreads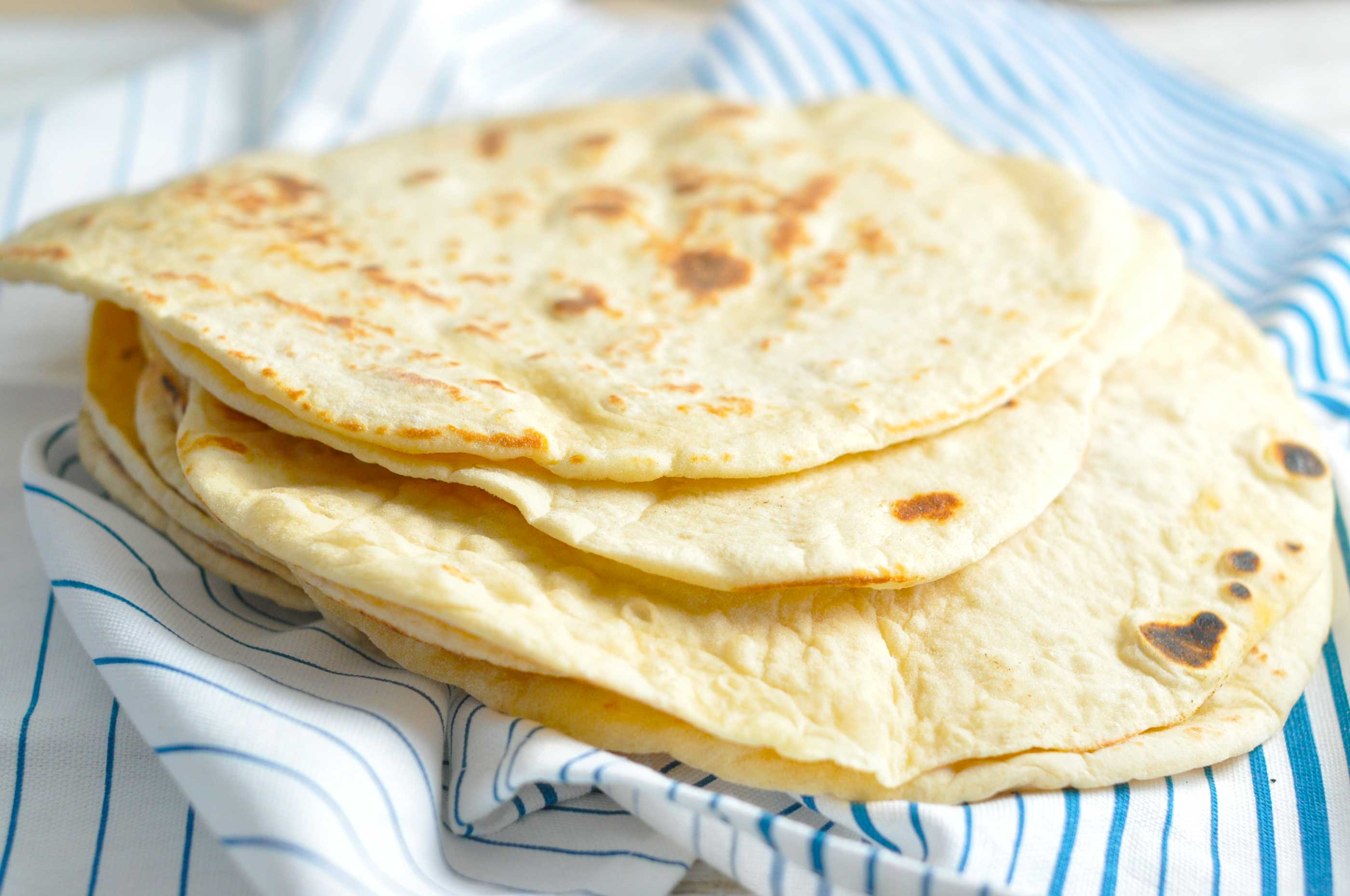 Ingredients
( 2 adults and 2 kids )
300 ml

milk

25 grams

yeast

1 tbsp

sugar

2 tbsp

olive oil

400 grams

plain flour

1 tsp

salt
ADD TO SHOPPING LIST
*
= Good to know - click the ingredient

= See the recipe - click the ingredient
If you love tortillas, kebabs and wraps, you must try our homemade flatbreads! They're super tasty and not hard at all to make. Enjoy!
Directions
1. Warm the milk in a pot or the microwave, so it's warm when felt with a fingertip. Crumble the yeast and stir into the milk in a kitchen mixer or bowl, along with sugar and olive oil.
2. Add the salt and flour little by little, and knead or stir the best you know, until the dough is nicely soft and supple. Let rise under cover for about an hour.
3. Split the dough into 8 segments and grab your rolling pin! Roll out each segment into a circle about 20 cm in diameter on a floured tabletop. Pop a lightly oiled pan on the hob over medium heat - if needed, you can spread the oil with a bit of kitchen roll, to create a thin, even layer. Cook the flatbreads like crepes, until they've gotten some nice brown spots - flip them with a spatula halfway through. Serve with your very favourite filling!
4. Enjoy!
Tip
If you have a non-teflon pan, that will do perfectly. Otherwise you can absolutely use a regular pan, just be careful not to get it too hot, as it can ruin the pan. The flatbreads taste amazing when they're warm and fresh, but can also be saved for the next day or be frozen and reheated when it's time to eat them.
Share your tips and comments