High five!
The recipe has been added to your shopping list.
World's quickest peanutbutter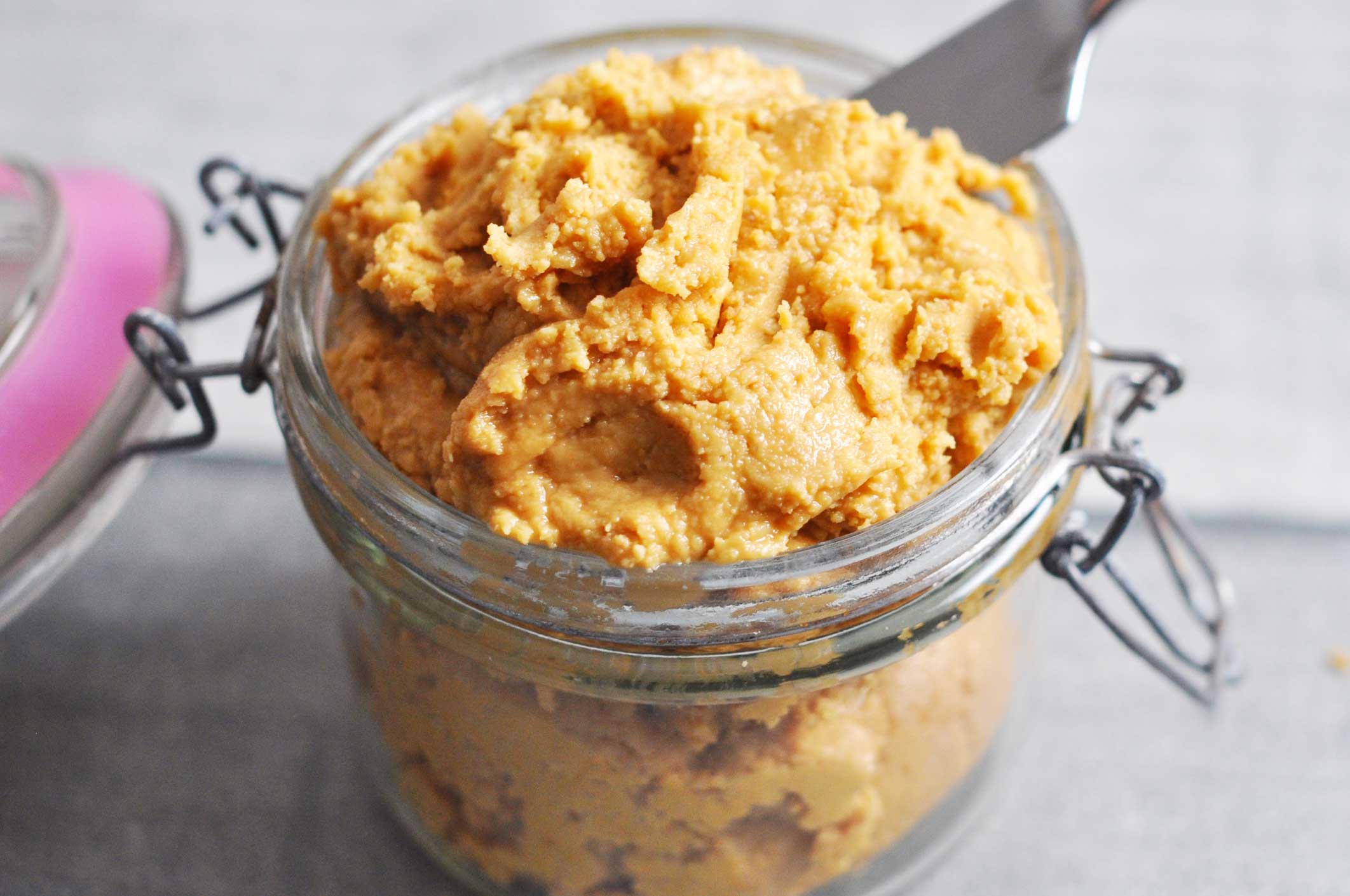 Ingredients
(1 portion )
ADD TO SHOPPING LIST
*
= Good to know - click the ingredient

= See the recipe - click the ingredient
Peanutbutter is the easiest thing in the world to make yourself - nearly, at least! And there's a reason it's a staple in every American fridge. It tastes amazing as a substitute for butter on sandwiches or toast. Try it yourself!
Directions
1. Pop peanuts and honey into a food processor and run it on half speed for about a minute.
2. Stop the food processor and scrape the sides clean. Run it again until it has the right consistency. You might think it won't happen, but it will!
Tip
Peanutbutter is great on bread on its own, but is even more delicious topped with some banana, kiwi or similar.
Share your tips and comments