High five!
The recipe has been added to your shopping list.
The yummiest brunch pancakes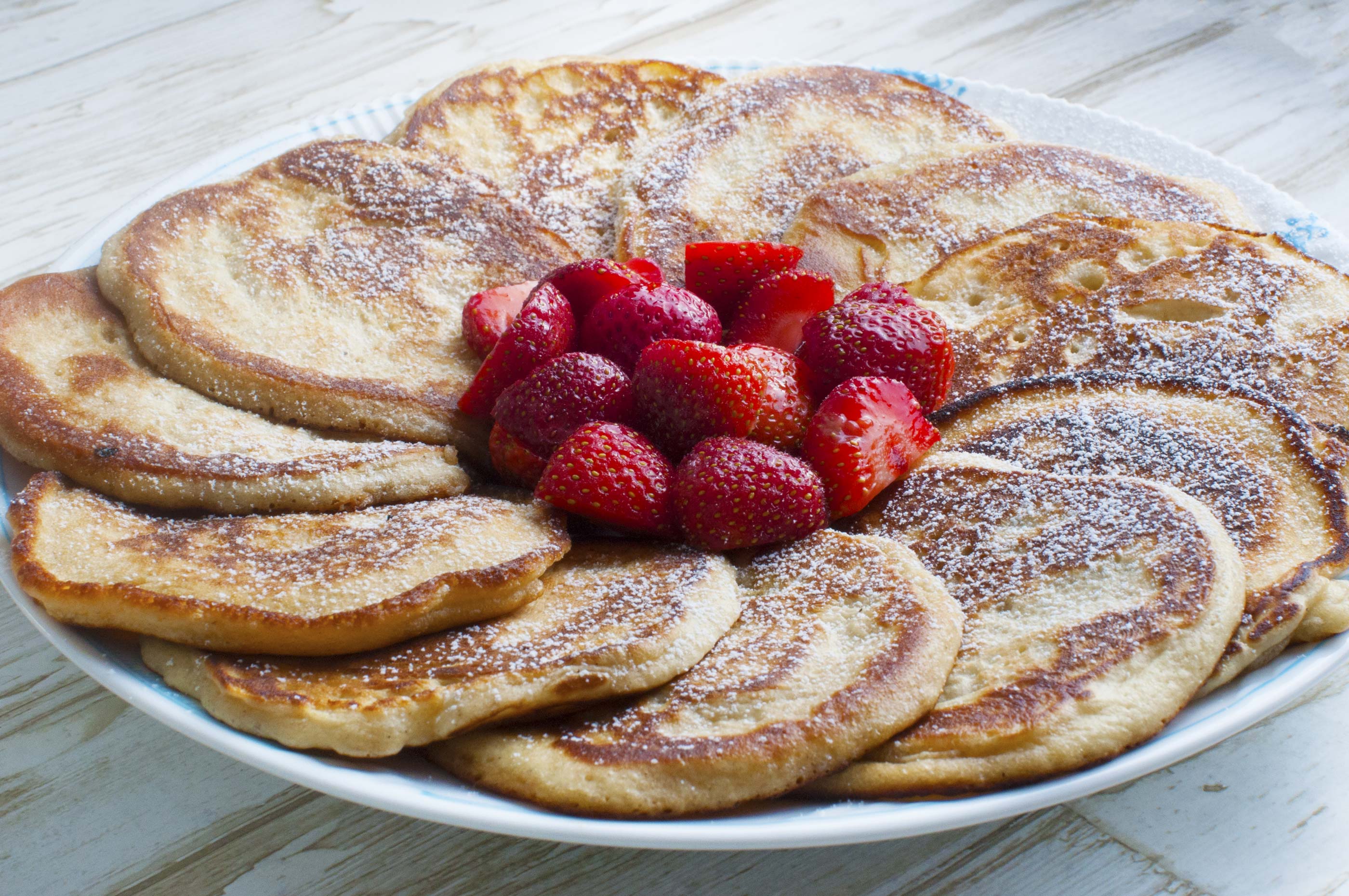 Ingredients
( approx. 20 )
3

egg

200 grams

plain flour

50 grams

sugar

0.25 tsp

salt

4 tsp

vanilla sugar

2 tsp

baking powder

1 tsp

baking soda

25 grams

butter

- melted

200 ml

milk

butter

- for cooking
ADD TO SHOPPING LIST
*
= Good to know - click the ingredient

= See the recipe - click the ingredient
Here at Mambeno we love slow weekend- and holiday mornings with the kids in their jimjams and yummy breakfast. Bring the kids into the kitchen and try our super yummy brunch pancakes, perfect for days where you've got some extra time. Top with honey or syrup and lots of fresh fruit. Enjoy!
Directions
1. Crack the eggs into a bowl and whisk with plain flour, sugar, salt, vanilla sugar, baking powder and baking soda.
2. Melt the butter in a pot or the microwave. Remember to place a piece of kitchen roll over, if you're using the microwave. Then you avoid having to clean up afterwards!
3. Add melted butter and milk little by little. Whisk until the batter is smooth and lump-free.
4. Heat up your best non-stick pan and melt a knob of butter. Once the butter is cooked off and golden, pour small, round bits of batter onto the pan. Cook on medium heat and flip halfway through.
5. Serve the pancakes with plenty of fresh fruit and honey, syrup or whatever you prefer as topping.
6. Enjoy!
Tip
If you can't get the lumps out of the batter, use a hand blender. You can also pop all the ingredients into a blender, if you've got one of those in the kitchen.And remember that the kids will love eating as well as making the pancakes. So bring them into the kitchen with you, and give them their own pan and spatula.
Share your tips and comments