High five!
The recipe has been added to your shopping list.
The yummiest 10-minute cake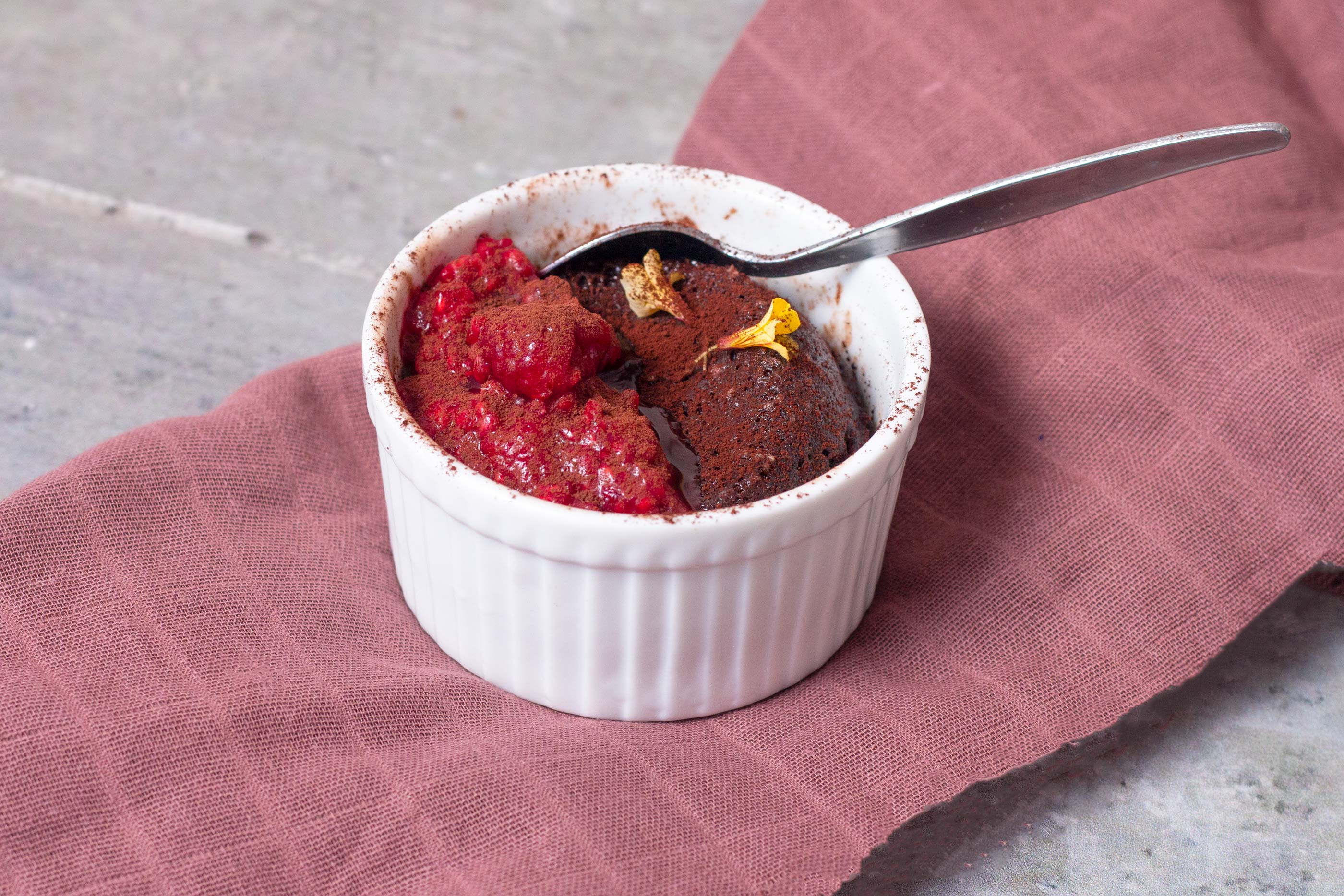 Ingredients
( 2 )
1.5 tbsp

plain flour

2 tbsp

cocoa powder

1.5 tbsp

coconut flour

1 tsp

vanilla sugar

0.5 tsp

baking powder

salt

1

egg

2 tbsp

rapeseed oil

2 tbsp

milk
ADD TO SHOPPING LIST
*
= Good to know - click the ingredient

= See the recipe - click the ingredient
It almost sounds too good to be true - that you can make a delicious cake in just 10 minutes, start to finish! But we promise you can. The cake is perfect for unexpected company that you want to impress with a super speedy treat. Enjoy!
Directions
1. Mix the dry ingredients in a bowl: Flour, cocoa powder, coconut flour, vanilla sugar, baking powder and a pinch of salt. Then add egg, oil and milk and mix everything well.
2. Pour the batter into two cups or small bowls - just needs to be oven safe. Bake in the microwave for 2 minutes on the highest setting.
3. If you have fresh or frozen berries, marmalade or other fruits, it goes great with the cake - such as a nice compote.
4. Enjoy!
Tip
Tasks for kids in the kitchen: It's actually possible for the kids to make this recipe on their own - if they're not reading yet, you can draw the different ingredients together, or you can prep the ingredients in advance.
Share your tips and comments