High five!
The recipe has been added to your shopping list.
The easiest skewer meatballs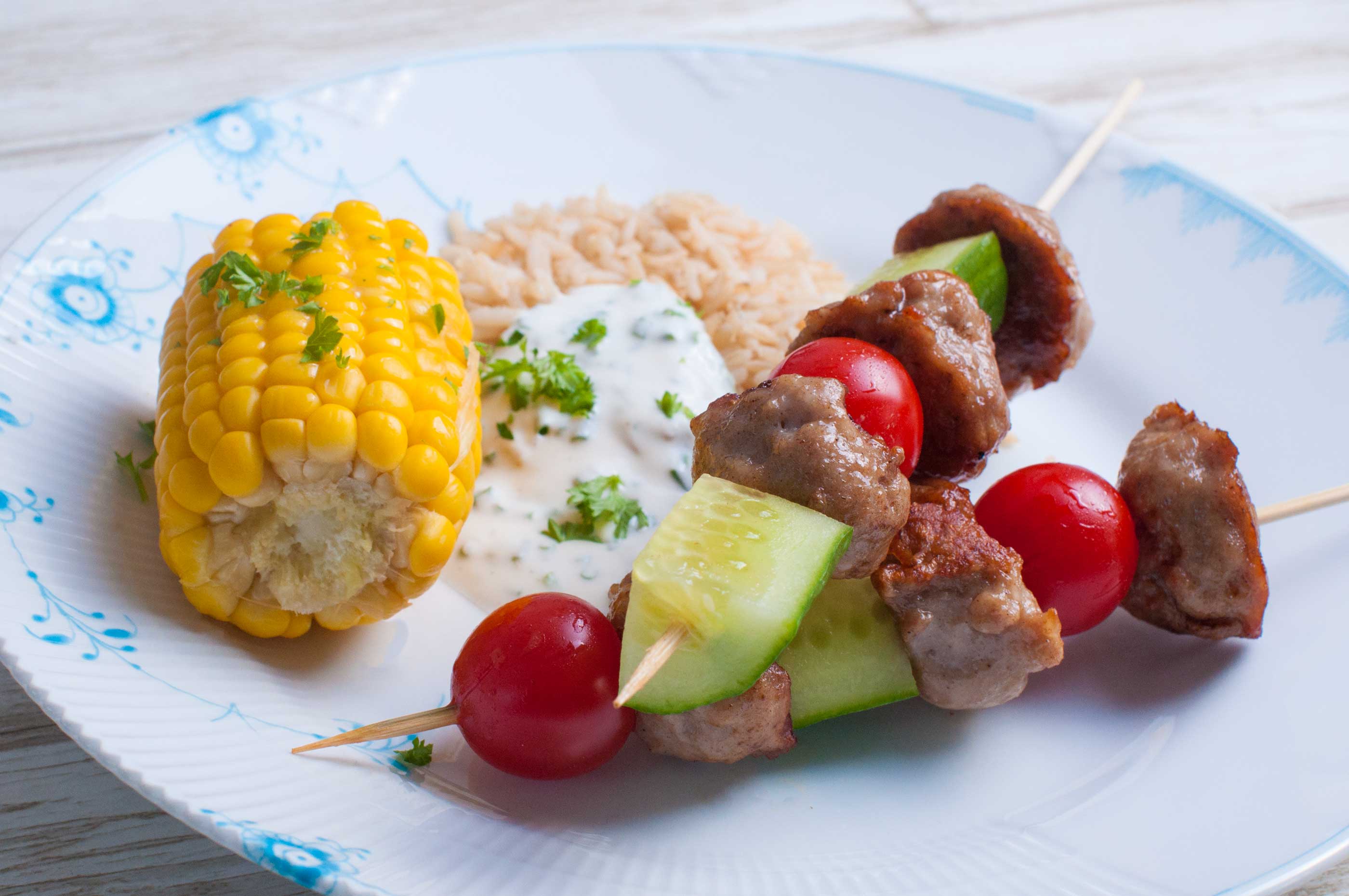 Ingredients
( 2 adults and 2 kids )
wholegrain rice

500 grams

sausage meat

4

corn cob

200 ml

creme fraiche 9%

1 bunch

chives

10

cherry tomatoes

0.5

cucumber

wooden skewers

salt

pepper

baking parchment
ADD TO SHOPPING LIST
ADD TO MEAL PLAN
*
= Good to know - click the ingredient

= See the recipe - click the ingredient
These meatballs are super easy - and the kids love them! They're made from sausage meat, ovencooked and skewered with veggies. We've served the skewers with corn on the cob, rice and a creme fraiche dressing. Enjoy!
Directions
1. Preheat your oven to 200 degrees convection, cook the rice according to the packet and bring a pot of salted water to the boil for the corn cobs.
2. Wet your hands. Squeeze small portions of meat out of the sausage and shape into little balls. Pop them on a baking tray covered with baking parchment and bake until cooked through. This will take 10-20 minutes depending on their size.
3. Remove the leaves and those horribly annoying and tricky hairs from the corn cobs. Split the cobs into the size you want, and cook until tender (about 10 minutes).
4. Mix a quick dressing of creme fraiche and chopped chives - season with salt and pepper.
5. Rinse cherry tomatoes and cucumber, and chop the cucumber into bite-sized chunks. Pop the meatballs and veg into skewers in the order you like best.
6. Serve the skewers with rice, dressing and corn cobs.
7. Enjoy!
Tip
If you think the meatballs need a bit more colour once they're out of the oven, just give them a quick sear in some butter or oil on a hot pan before skewering them.
Share your tips and comments