High five!
The recipe has been added to your shopping list.
The easiest muesli bars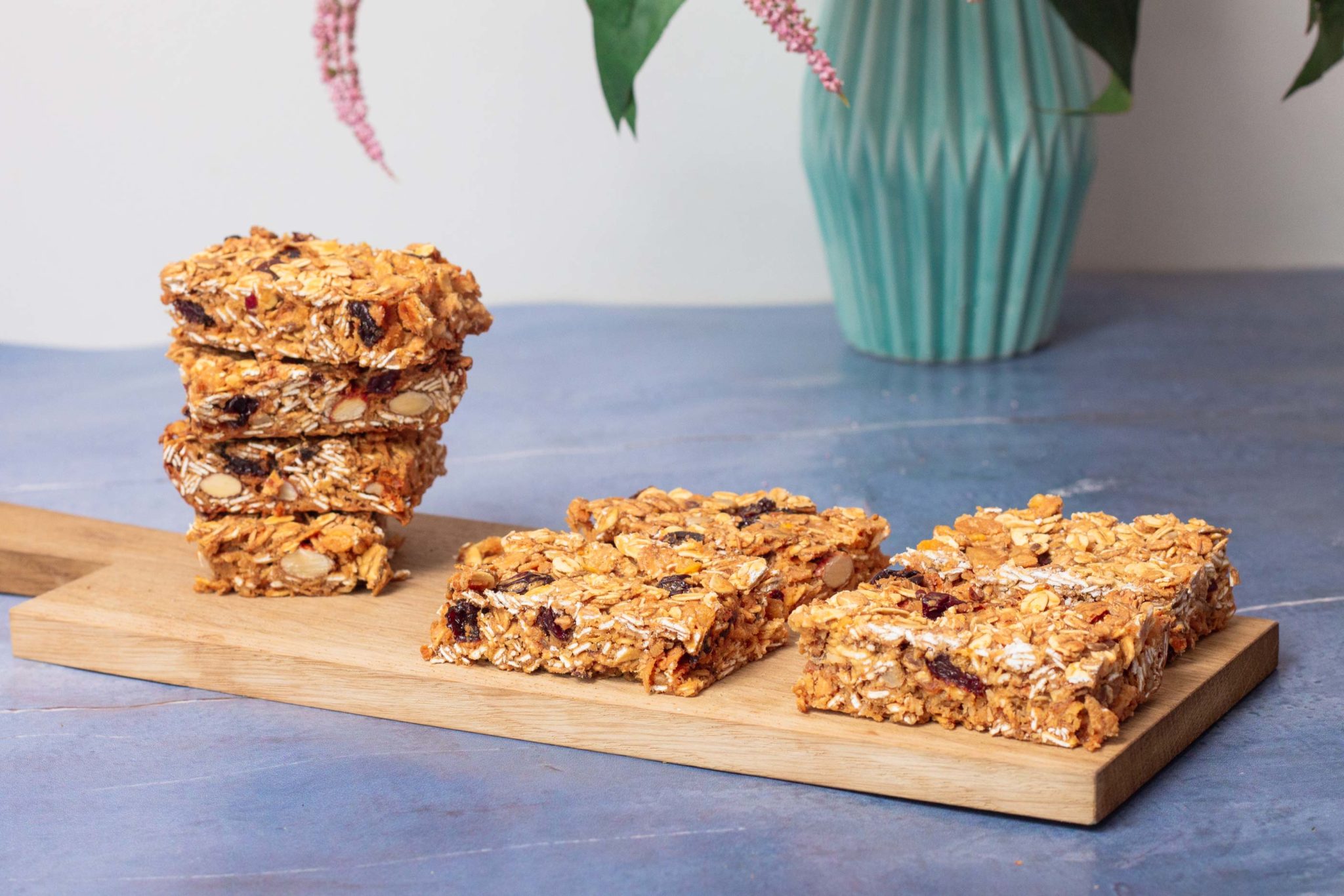 Ingredients
450 grams

muesli with nuts and fruits

50 grams

coconut flour

1 tin

condensed milk
ADD TO SHOPPING LIST
*
= Good to know - click the ingredient

= See the recipe - click the ingredient
We've put together this super quick recipe for muesli bars, that just takes 10 minutes of kitchen time. They're super tasty and are perfect in packed lunches or for after-school activities. Enjoy!
Directions
1. Preheat your oven to 140 degrees convection.
2. Mix the muesli with coconut flour and condensed milk. It's important to mix really well, so the mixture is moist throughout.
3. Spread the mixture into a long bread mould or similar, either silicone or lined with baking parchment. Wet your hands and compact the mixture into the mould as best you can.
4. Bake the muesli loaf for about an hour, or until the loaf has a nice, golden colour. Be mindful not to overcook it - as the finished muesli bars cool, the texture gets firmer.
5. Leave the muesli loaf to cool in the mould until almost completely cool. Carefully remove the loaf from the mould and cut into rectangular bars with a bread knife. Be mindful they don't crumble - if they do, they're still too warm. Then simply leave them to cool off completely before cutting them.
6. Let the muesli bars cool all the way and store in an airtight container.
7. Enjoy!
Tip
Tasks for kids in the kitchen: Let your kids help mix the muesli "batter" thoroughly, and press it into the mould and flatten it.
Condensed milk is found in most supermarkets in small tins - such as from Nestlé.
Share your tips and comments