High five!
The recipe has been added to your shopping list.
The easiest banana crisps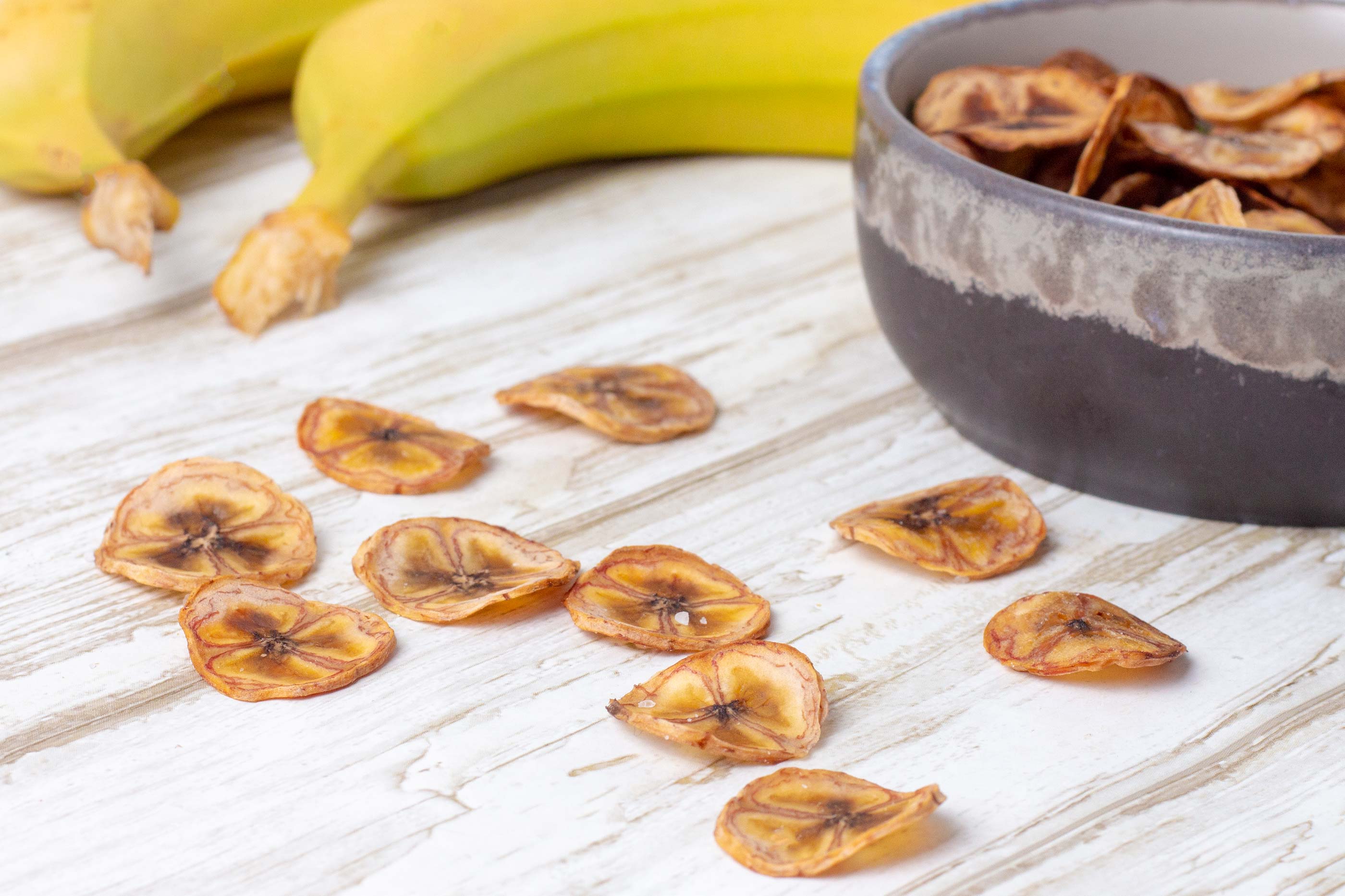 Ingredients
( Loads! )
2

banana

salt

baking parchment
ADD TO SHOPPING LIST
*
= Good to know - click the ingredient

= See the recipe - click the ingredient
You know when the bananas have gotten some brown spots, and the kids don't want to eat them? Don't worry! You don't have to bin them off. Try our recipe for easy and crunchy banana crisps - they're super easy to make, and the kids love them in the lunchbox. Enjoy!
Directions
1. Preheat your oven to 100 degrees convection.
2. Peel the bananas and very thinly slice them. Place on a baking tray with baking parchment. If they're very soft, use a knife to lift them over to the baking tray.
3. Sprinkle with a bit of salt and bake the bananas in the oven for an hour - maybe a bit longer - until they're crispy, when you sneak a taste.
4. Eat them right away, or store in a jar with an airtight lid or a mason jar.
5. Enjoy!
Tip
Tasks for kids in the kitchen: If your kids know their way around a knife, they can be the ones to thinly slice the bananas - maybe with a bit of help from you. Otherwise they make expert tasters!
Share your tips and comments