High five!
The recipe has been added to your shopping list.
The best vegetarian meatballs on rye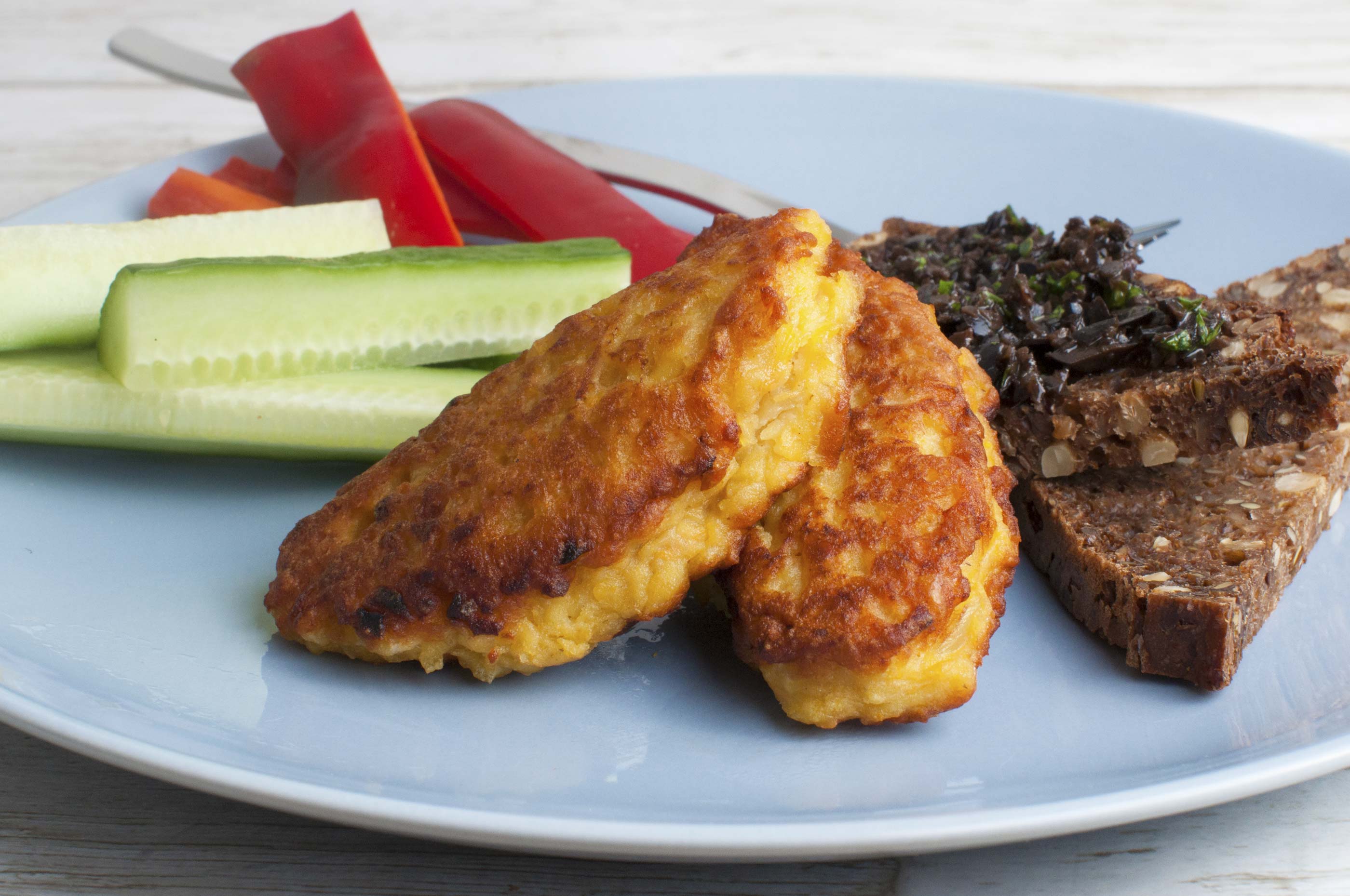 Ingredients
( 2 adults and 2 kids )
1

onion

1 clove

garlic

200 grams

red lentils

100 grams

carrots

*

100 grams

potatoes

1 cube

vegetable stock

1 tsp

salt

1

egg

4 tbsp

plain flour

8 slice

wholewheat bread

0.5

cucumber

1

red bell pepper

olive tapenade

salt

pepper

butter

olive oil
ADD TO SHOPPING LIST
ADD TO MEAL PLAN
*
= Good to know - click the ingredient

= See the recipe - click the ingredient
These vegetarian meatballs are really tasty! And although they sound awfully healthy (and they are!) you don't have to worry about the kids figuring it out - just don't tell them what's in 'em! The meatballs are served with bread and, if you fancy, olive tapenade. If you fancy making the tapenade, just click the little chef's hat in the ingredients - that'll take you to the recipe!
Directions
1. Finely dice onion and garlic. Thoroughly rinse the lentils in a sieve. Peel carrots and potatoes and grate both on the rough side of a grater. Boil lentils, carrots, and potatoes for 12-14 minutes in a pot of water and add the stock cube.
2. Drain as much of the water as possible - if needed, use your fingers to squeeze out the last bit - and spread the cooked veggies onto a baking tray with baking parchment to cool. You can always pop them outside for a bit, they'll cool quicker.
3. Mix the cooked veg with salt, egg, flour, onion, garlic and some pepper. Mix the farce as you would for meatballs or fish cakes - and to the same consistency. If the consistency is too thin, add a bit more flour, and if it's too firm, give it a dash of water or milk.
4. Shape little balls with a tablespoon. Cook in a mix of butter and oil just as nan would've. You can always cook a little test-ball to taste if it's seasoned how you like.
5. Toast the bread. Rinse cucumber and peppers and cut both into sticks for snack veg.
6. Serve the "meat" balls with bread - and optionally slathered in olive tapenade, cream cheese, or whatever else you like - with snack veg on the side.
7. Enjoy!
Tip
If you have some red curry paste in the fridge, add a teaspoon or two - depending how spicy you want it. It's delicious! Save a few of the veggie meatballs for the kids' packed lunches.
Share your tips and comments