High five!
The recipe has been added to your shopping list.
The best hazelnut brownies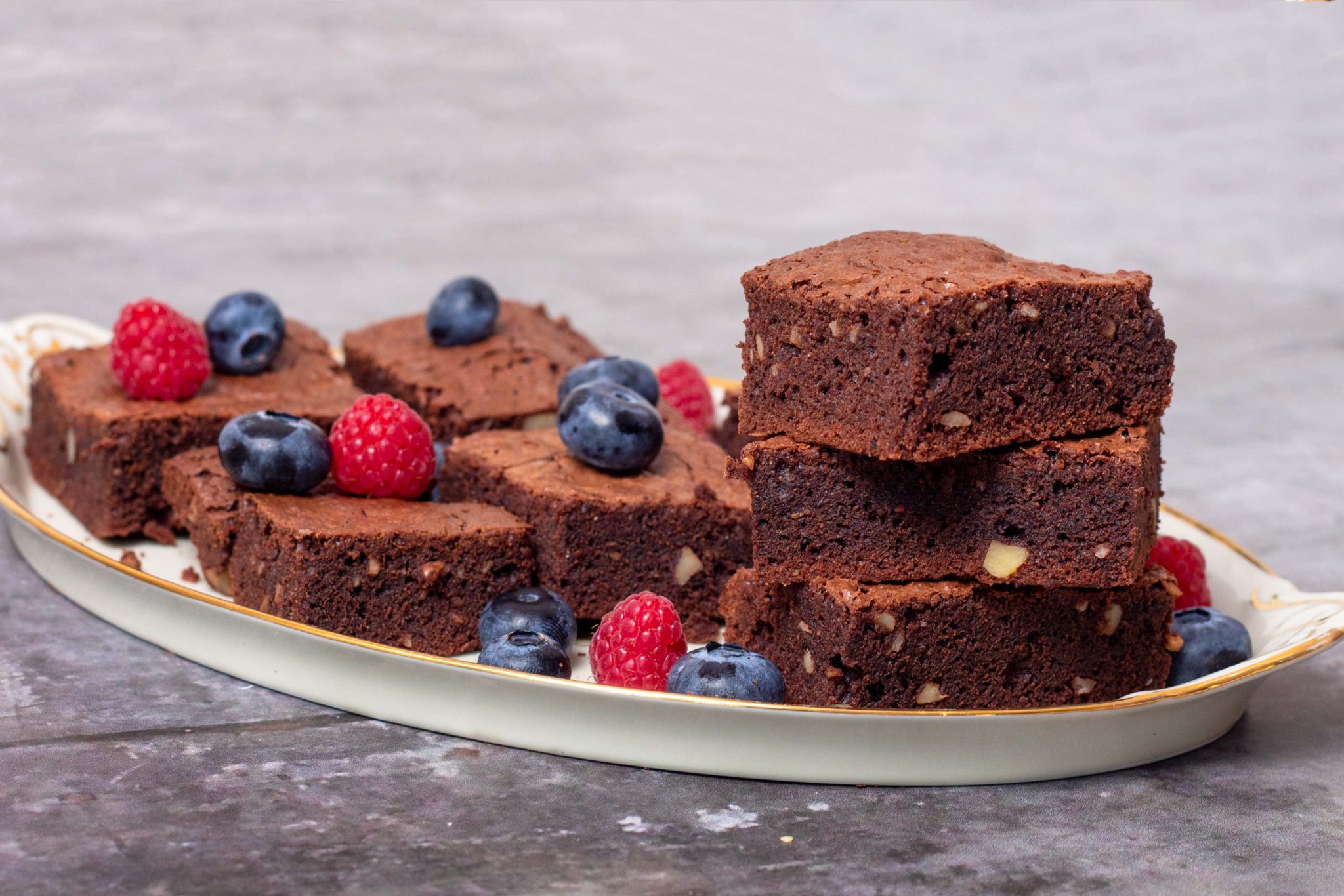 Ingredients
( 1 kage )
200 grams

butter

200 grams

dark chocolate

150 grams

hazelnuts

250 grams

sugar

2 tbsp

brown sugar

4

egg

80 grams

plain flour

3 tbsp

cocoa powder

1 tbsp

vanilla sugar

0.5 tsp

salt

seasonal berries
ADD TO SHOPPING LIST
*
= Good to know - click the ingredient

= See the recipe - click the ingredient
This is probably the BEST brownie you can imagine! It is creamy inside and has the perfect softness - YUM! We made it with hazelnuts (and LOTS of butter, of course), but you can use just the nuts you like best. Enjoy!
Directions
1. Preheat the oven to 185 degrees convection.
2. Melt the butter in the microwave or in a pan. Pour it into a bowl, add the chopped chocolate and stir well until the chocolate is melted. Chop the nuts roughly and add them to the chocolate.
3. Mix the sugar and brown sugar in another bowl, add the eggs and whisk together well - preferably 7-10 minutes. Gently whip the chocolate mixture into.
4. Mix together flour, cocoa powder, vanilla sugar and salt and gently whip the dough until combined.
5. Pour the dough into a square greased form - approx. 25 x 25 cm. You can also use a bread form or similar.
6. Bake the cake for approx. 15-20 minutes.
7. Allow the cake to cool and cut into squares. Serve solo or with fresh berries.
8. Enjoy!
Share your tips and comments