High five!
The recipe has been added to your shopping list.
Tartlets a la quiche Lorraine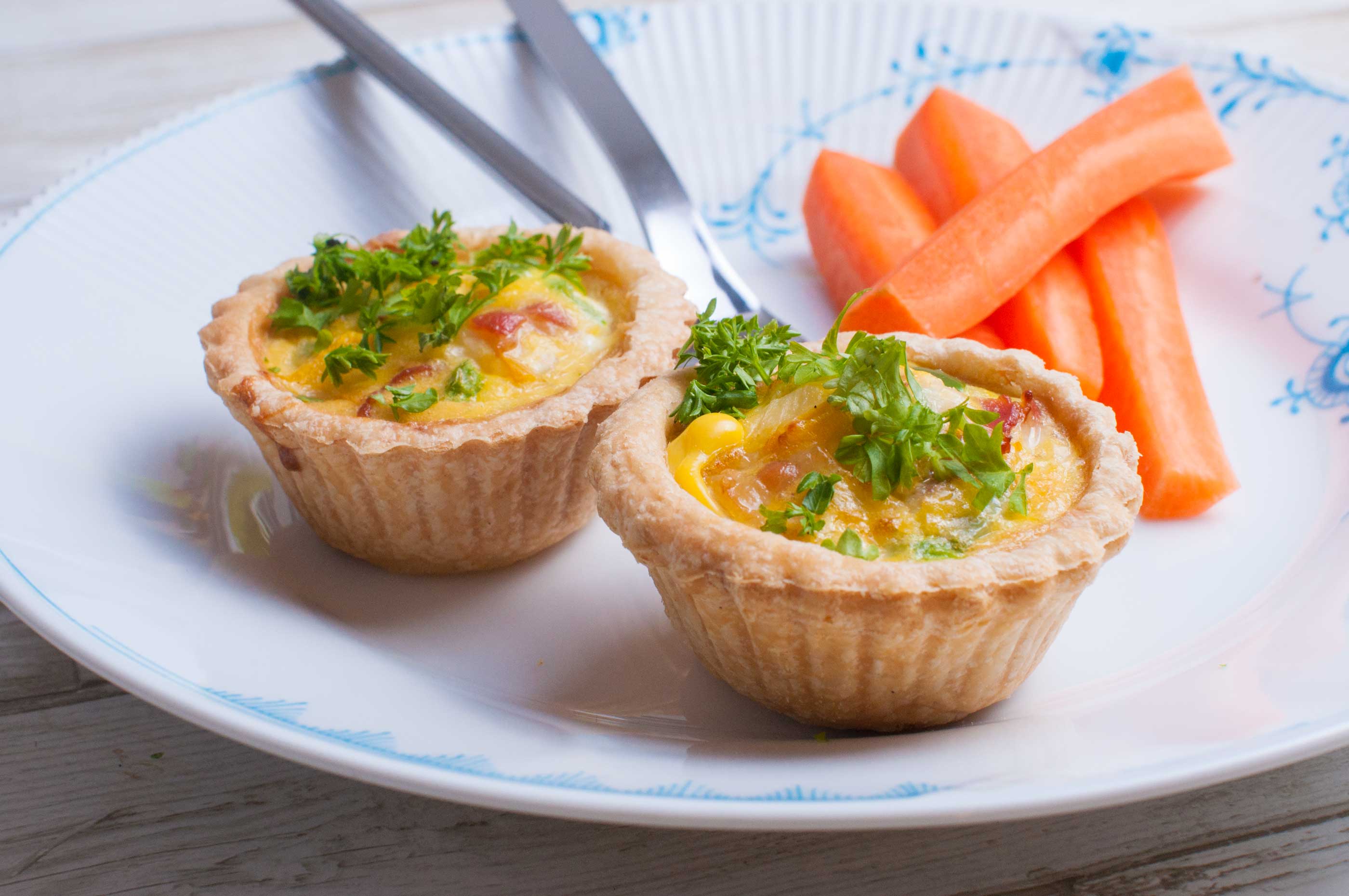 Ingredients
( 2 adults and 2 kids )
1

onion

1

yellow bell pepper

1

green bell pepper

50 grams

fresh peas

- or frozen

125 grams

bacon slices

6

egg

50 grams

grated cheese

8

tartlet

300 grams

carrots

*

salt

pepper
ADD TO SHOPPING LIST
ADD TO MEAL PLAN
*
= Good to know - click the ingredient

= See the recipe - click the ingredient
This version of the classic tartlet is super tasty! Especially as we've combined it with another classic, quiche Lorraine, and baked them, to make a sort of mini quiche. They taste amazing, and go great in the kids' packed lunches. Enjoy!
Directions
1. Preheat your oven to 200 degrees convection.
2. Chop the onion. Clean and rinse the bell peppers, dice them, and shuck or thaw the peas. Cut the bacon into smaller pieces, remembering to wash hands and utensils when you're done.
3. Cook onion and bacon on a pan, until the onion starts to brown slightly - you won't need any fats.
4. Beat the eggs in a bowl, and add onion, bacon, bell peppers and peas to the mass. Season with salt and pepper and mix in grated cheese.
5. Pour the egg mix into the tartlets until almost full, and place on a baking tray. If you have leftover egg, you can pop it into muffin tins.
6. Bake the tartlets for about 20 minutes in the oven, until the egg has stiffened all the way through.
7. Peel a handful of carrots, cut into sticks and serve on the side.
8. Enjoy!
Tip
If using fresh peas, serve the whole version as a side - then the kids can shuck them themselves as they go.
Share your tips and comments