High five!
The recipe has been added to your shopping list.
Szechuan beef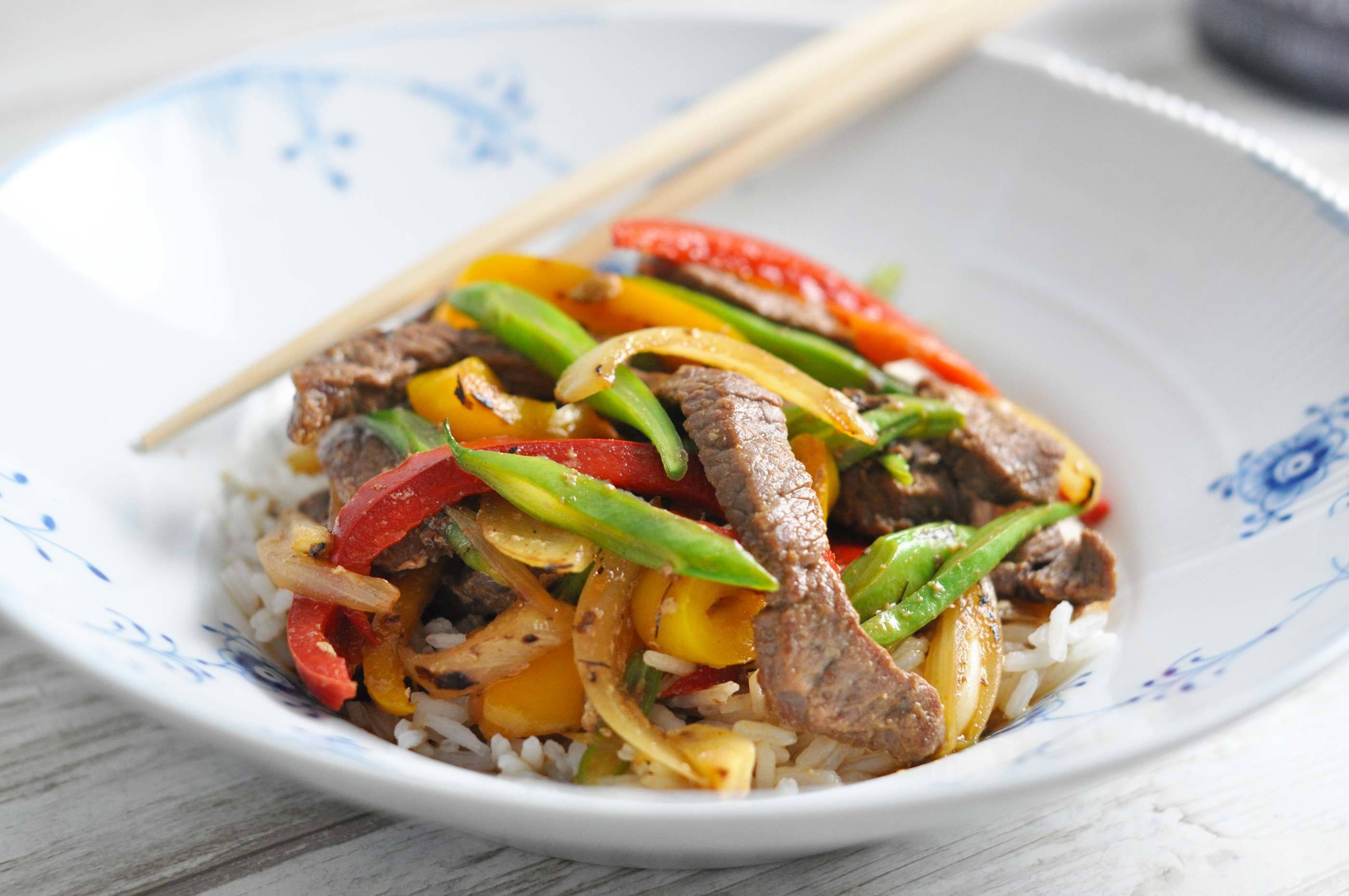 Ingredients
Freezer friendly
( 2 adults and 2 kids )
wholegrain rice

400 grams

beef strips

1

egg

1 tbsp

cornflour

2 tbsp

soy

2 tbsp

oyster sauce

1

onion

1 clove

garlic

1

red bell pepper

1

green bell pepper

100 grams

green beans

200 ml

water

olive oil
ADD TO SHOPPING LIST
ADD TO MEAL PLAN
*
= Good to know - click the ingredient

= See the recipe - click the ingredient
Szechuan beef is a classic Chinese dish - Mambeno style! Really it's just beef, lots of veg, soy and oyster sauce, but even though it's simple, it's absolutely gorgeous. Enjoy!
Directions
1. Boil the rice following directions on the packet.
2. Slice the beef into thin strips, if it's not already. Mix the beef strips with egg white (you don't need the yolk), cornflour, soy and oyster sauce in a bowl. Let the beef marinate while you sort the rest. Remember to wash your hands and utensils after.
3. Cut the onion into thin wedges, split into layers and finely chop the garlic. Wash and de-seed the bell peppers, and cut into thin strips along with the beans. If you're using fresh beans, nip off the ends and blanch in rolling boiling water for 15-30 seconds, and then rinse with cold water.
4. Cook onion and garlic for a few minutes with some olive oil in a wok or deep pan. Flash fry the veggies in batches, so they're warm throughout but still have some crunch. Remove and pop on a plate.
5. Add a bit more oil and cook beef and marinade for a few minutes, until the beef is almost cooked through. Remember to stir well to keep the marinade from burning. Add the veggies and water and bring to simmer. Add a bit more soy and oyster sauce to taste, if you like, and serve with piping hot rice.
6. Enjoy!
Tip
It's usually both cheaper and tastier to buy a steak or two and cut into strips yourself.
Share your tips and comments