High five!
The recipe has been added to your shopping list.
Sweet chilli sauce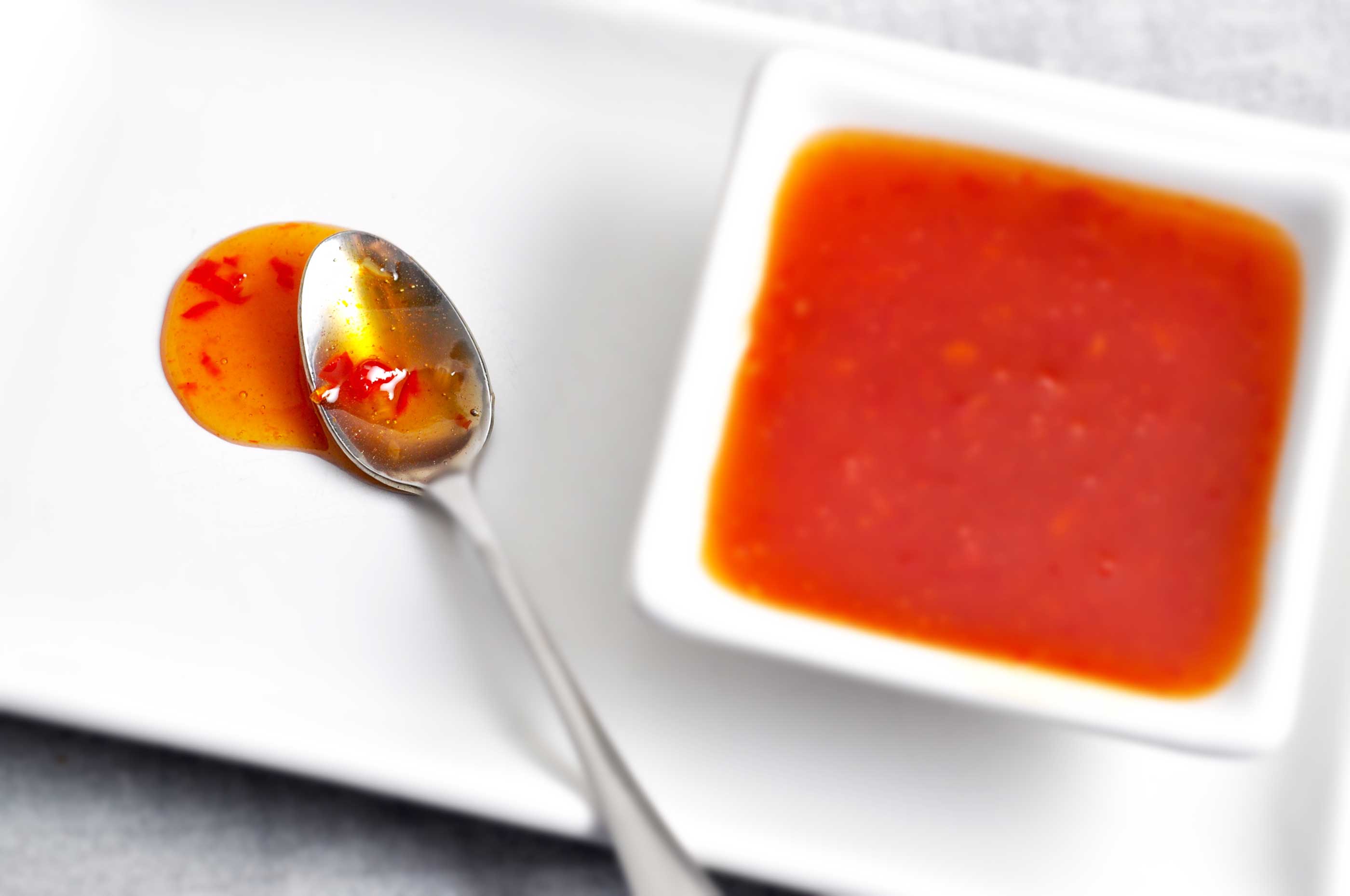 Ingredients
(1 portion )
100 ml

water

100 ml

vinegar

- white

0.5

red chilli

0.5 clove

garlic

75 grams

sugar

50 ml

ketchup
ADD TO SHOPPING LIST
*
= Good to know - click the ingredient

= See the recipe - click the ingredient
Sweet chilli sauce is, as the name suggests, sweet rather than hot. That makes it the perfect side for Asian dishes, or dip for snack veggies. If you and your family like spicy food and fire on the tongue, you can always add a bit more chilli to give the sauce some more bite.
Directions
1. Crack open the chilli and remove the seeds. Finely chop chilli and garlic.
2. Bring water, vinegar, chilli, garlic, sugar and ketchup to the boil in a pot. Let simmer for about 10 minutes, until it starts to thicken a bit. But remember that it'll thicken more as it cools.
3. Let the chilli sauce cool, and store in boiled off jars in the fridge.
Tip
This sweet chilli sauce is super easy to make and tastes even better than the store bought kind. Use as dip for nuggets, veggies or something else entirely. It tastes amazing!
Share your tips and comments