High five!
The recipe has been added to your shopping list.
Super quick wok with chickpeas and coconut milk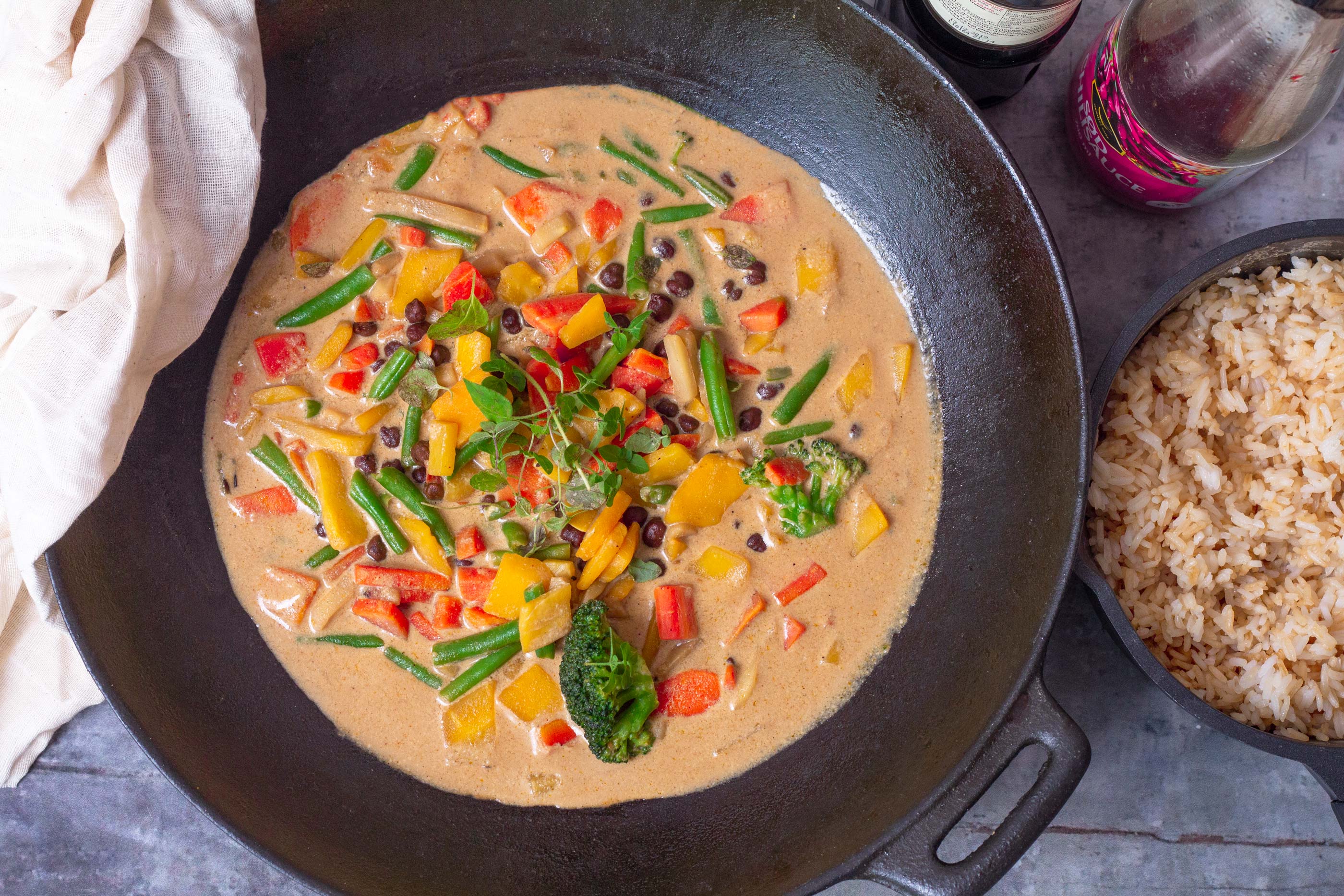 Ingredients
( 2 adults and 2 kids )
wholegrain rice

500 grams

frozen wok mix

2 tsp

red curry paste

1 tin

chickpeas

400 ml

coconut milk

1 tbsp

sweet chilli sauce

2 tbsp

soy sauce

olive oil
ADD TO SHOPPING LIST
ADD TO MEAL PLAN
*
= Good to know - click the ingredient

= See the recipe - click the ingredient
Today we've made things extra easy – we've used a frozen wok mix to save you the chopping, and put together a vegetarian wok with chickpeas and coconut milk. Enjoy!
Directions
1. Cook the rice according to the packet.
2. Now fry the wok mix in a deep pan or wok along with curry paste in some olive oil – watch out for sputtering oil, as can happen if the veggies contain a lot of water.
3. Add drained chickpeas and continue to fry until the veggies are lightly browned.
4. Add coconut milk, sweet chilli sauce and soy sauce. Season with salt and pepper.
5. Voila, super quick dinner. Serve the wok with piping hot rice – and enjoy!
Tip
Tasks for kids in the kitchen: Let your kids help time how quickly this dish is made! They can also help taste, of course. We've used black chickpeas, but you can use black or white. If you want the rice ready a bit quicker, pick up wholegrain rice in a bag, like from Uncle Bens. They only take 10 minutes to cook.
Share your tips and comments