High five!
The recipe has been added to your shopping list.
Super quick wholewheat tortilla chips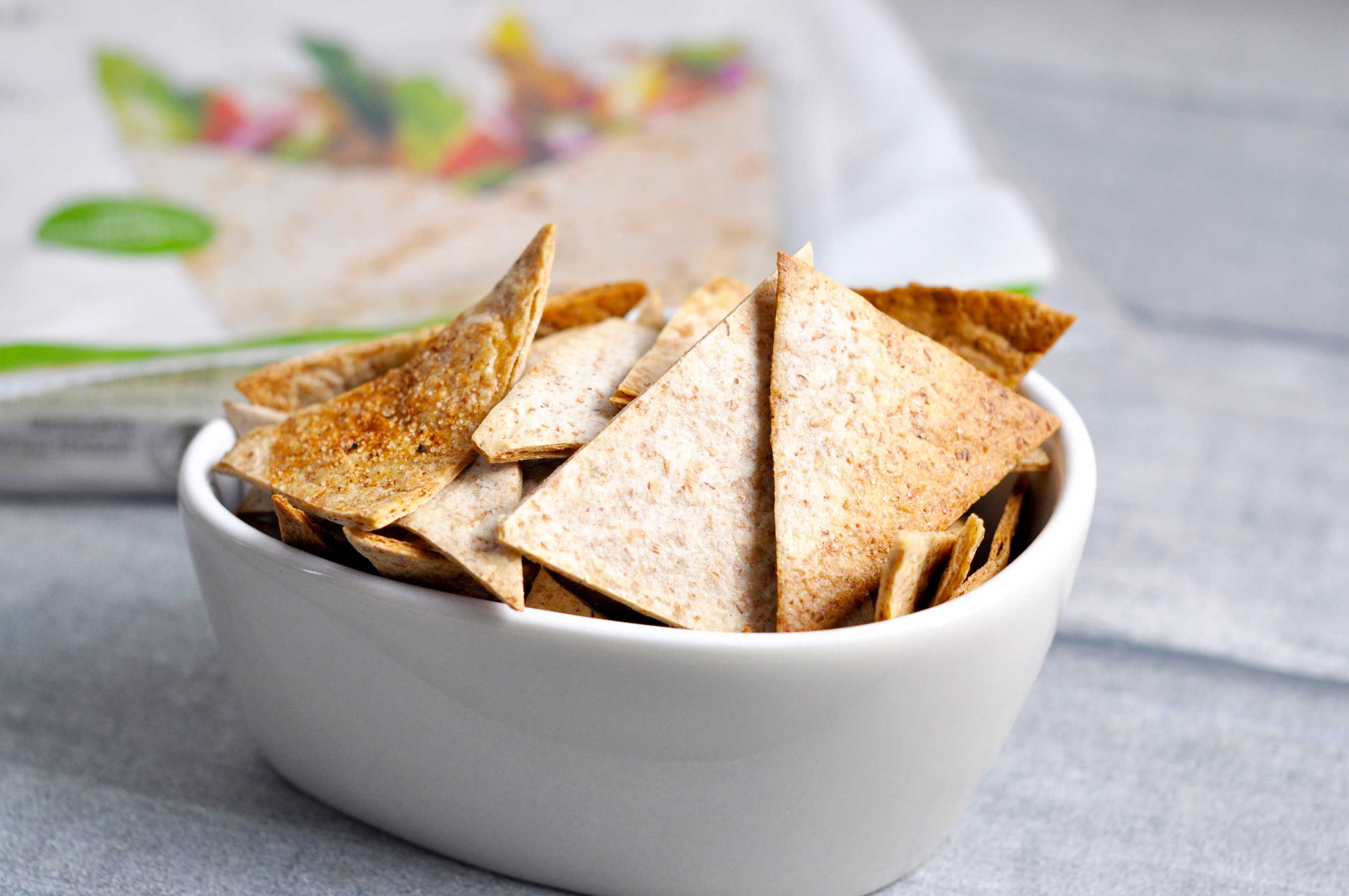 Ingredients
(1 portion )
2

wholewheat tortillas

3 tsp

all purpose seasoning

olive oil
ADD TO SHOPPING LIST
*
= Good to know - click the ingredient

= See the recipe - click the ingredient
Forget the fatty tortilla chips from the bag. These tortilla chips are super easy to make, and you can pack them in the kids' lunchboxes with a clear conscience!
Directions
1. Preheat your oven to 185 degrees convection.
2. Cut the tortilla into small triangles - or however you prefer your chips.
3. Place the chips on a baking tray with baking parchment and drizzle with olive oil.
4. Sprinkle with all purpose seasoning, salt, dried spices or whatever you like your chips to taste like.
5. Bake for 5-10 minutes until golden. But watch out - it happens fast!
Tip
Let the kids cut their own chips or press them out with cookie cutters in various shapes. Then it's completely up to them how their chips look.
Share your tips and comments