High five!
The recipe has been added to your shopping list.
Steak bearnaise with oven chips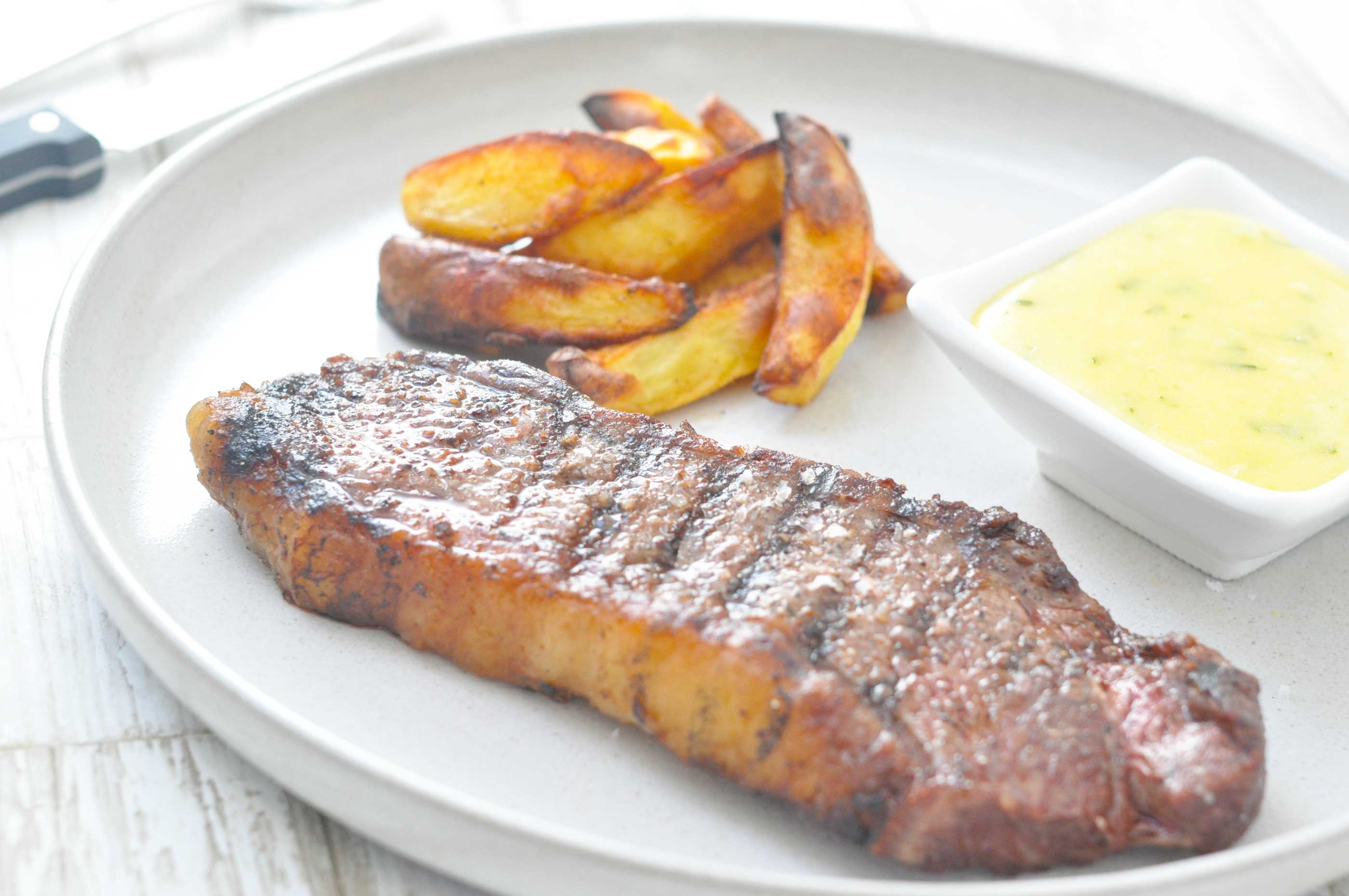 Ingredients
( 2 adults and 2 kids )
700 grams

potatoes

- baking potatoes ideally

4

steaks

bearnaise sauce

olive oil

all purpose seasoning

salt

pepper
ADD TO SHOPPING LIST
ADD TO MEAL PLAN
*
= Good to know - click the ingredient

= See the recipe - click the ingredient
The steak is the king of the grill - and served with bearnaise and tasty, homemade chips is as good as it gets. You can buy the bearnaise ready made, but if you've never tried making your own, click the chefs hat in the ingredient list and try ours. Enjoy!
Directions
1. Preheat the oven to 225 degrees convection.
2. Peel the potatoes and cut into wedges. Rinse with cold water and thoroughly pat dry with a clean dishtowel. Coat with a good dash of olive oil and pop onto a baking tray with baking parchment. Season with all purpose seasoning and bake for about 35 minutes, or until beautifully golden. Remember to flip them!
3. Season the steaks and cook in some oil or butter on a pan, until cooked to your liking - or even better: Grill them on the terrace or balcony! Let the steaks rest for 5-10 minutes to keep them nice and juicy!
4. Meanwhile, whip up the bearnaise - whether you bought it, or you're using our easy recipe, that you can find by clicking the chefs hat in the ingredients.
5. Serve with spuds, steaks with some salt flakes on top if you have any in the kitchen, and lots of bearnaise.
6. Enjoy!
Share your tips and comments