High five!
The recipe has been added to your shopping list.
Spinach wraps with leftover chicken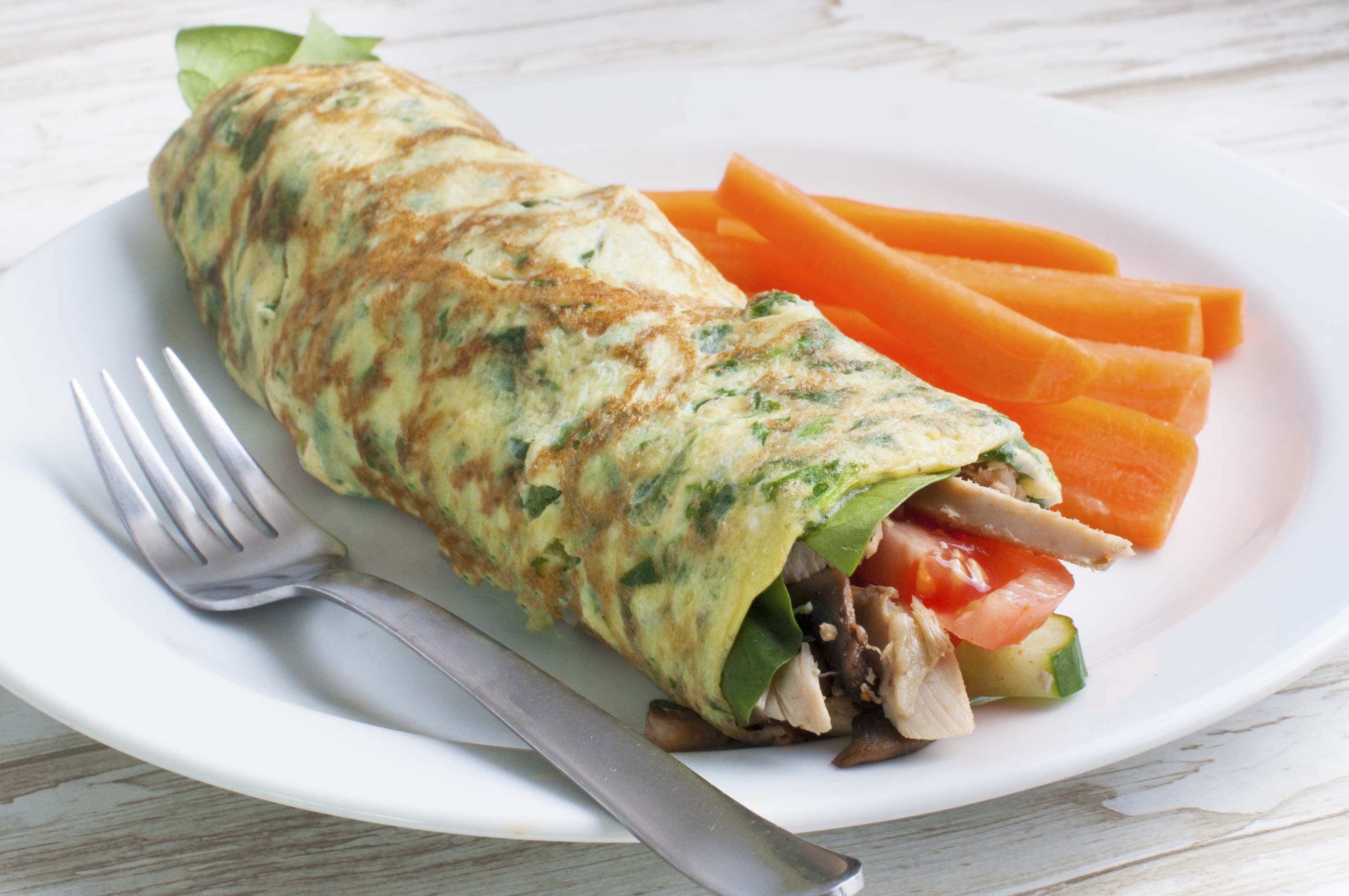 Ingredients
( 2 adults and 2 kids )
250 grams

mushrooms

leftover grilled chicken

100 grams

fresh spinach

*

4

tomato

0.5

cucumber

300 grams

carrots

*

10

egg

olive oil

salt

pepper

dressing of your choice
ADD TO SHOPPING LIST
ADD TO MEAL PLAN
*
= Good to know - click the ingredient

= See the recipe - click the ingredient
You've definitely tried tortilla wraps. But have you tried egg wraps? If you haven't, you are in for a treat! They're delicious and super easy to make. Here we're smuggled a bit of spinach into them and filled them with the leftovers from our amazing grilled chicken. But you can use whatever filling your heart desires. Enjoy!
Directions
1. Clean, rinse and slice the mushrooms. Tear the chicken meat into strips. Season the meat with salt and pepper, cook in a pan with a bit of olive oil and the mushrooms, and put it aside on a place.
2. Rinse the spinach and finely chop it with your best and biggest knife. Rinse cucumber and tomato and cut both into bite-sized chunks. Peel the carrots and cut into sticks. Beat the eggs with spinach and a pinch of salt and pepper.
3. Pop a bit of oil followed by a bit of the egg and spinach mix onto the pan, so you get an omelette slightly thicker than a pancake. Cook the omelette on medium heat until it's settled and is no longer liquid. Lift around the edges continuously to keep it from burning. If you're brave, you can try flipping it - but it's not necessary!
4. Use a spatula to move the egg pancake to a plate and make another batch until you run out of egg mix.
5. Put the pancakes on the table along with meat and salad and let the whole family assemble their wraps the way they like them. Roll up and serve with carrot sticks as snack veg.
6. Enjoy!
Share your tips and comments