High five!
The recipe has been added to your shopping list.
Speedy pasta with meatballs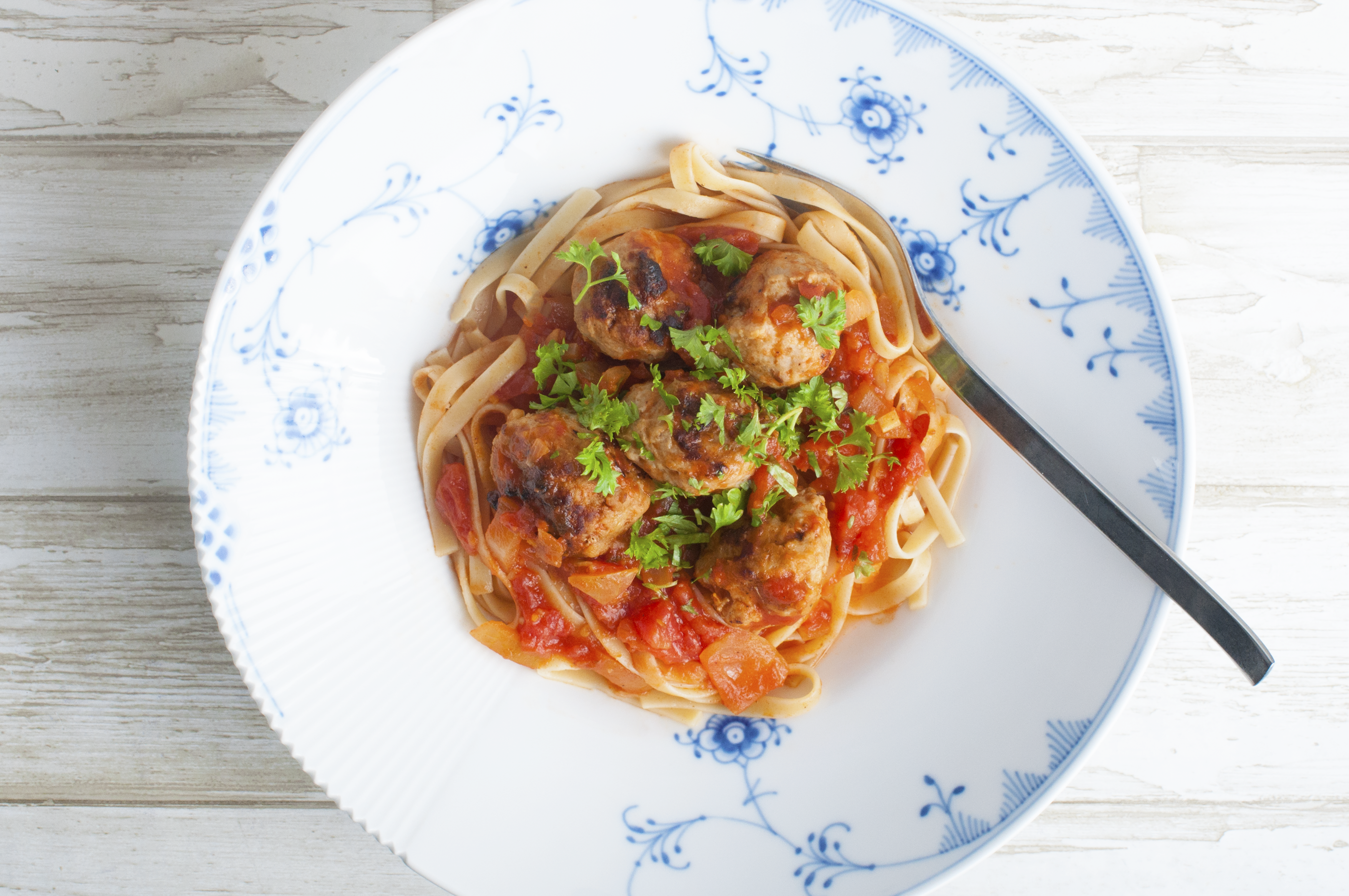 Ingredients
Freezer friendly
( 2 adults and 2 kids )
wholewheat pasta

2 can

chopped tomatoes

1 cube

vegetable stock

300 ml

water

1 tbsp

dried oregano

800 grams

sausage

salt

pepper
ADD TO SHOPPING LIST
ADD TO MEAL PLAN
*
= Good to know - click the ingredient

= See the recipe - click the ingredient
Directions
1. Boil the pasta following directions on the packet.
2. Pop chopped tomatoes, vegetable stock, water and oregano into a pot or pan and slowly bring to the boil.
3. While the tomato sauce warms up, cut a hole in one end of the sausage. Push out cute little meatballs, and if needed shape them in the hollow of your palm. Let them simmer in the tomato sauce (the meatballs, not the palms!) until cooked through. This should take about 10-15 minutes, depending on the size of your meatballs.
4. Season the tomato sauce with salt and pepper to taste, and serve with the cooked wholewheat pasta. You can garnish with a little herbs, if you have some handy.
5. Enjoy!
Tip
If you have some extra time on your hands, you can fry the meatballs with a bit of olive oil for a few minutes, to give them a nice sear before you dump them in the sauce. Remember to save leftover meatballs and sauce for our crispy pizzas tomorrow.
Share your tips and comments