High five!
The recipe has been added to your shopping list.
Sliders - mini burgers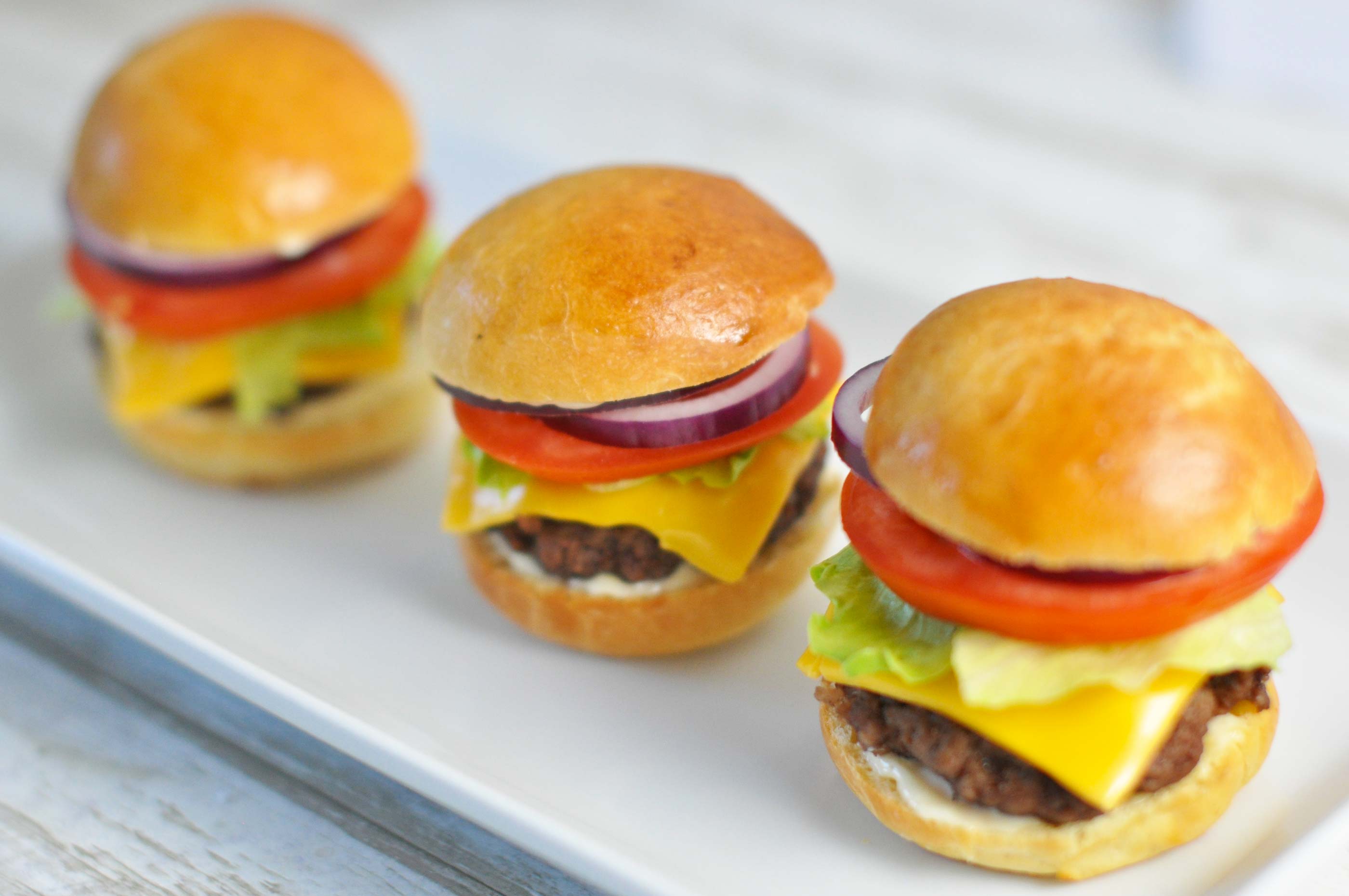 Ingredients
( 2 adults and 2 kids )
4

tomato

1

red onion

lettuce of your choice

500 grams

beef mince

sliced cheese

8

mini burger buns

mayonnaise

ketchup

salt

pepper
ADD TO SHOPPING LIST
ADD TO MEAL PLAN
*
= Good to know - click the ingredient

= See the recipe - click the ingredient
This is the recipe for classic and delicious American sliders - or in proper English: mini burgers! You can buy the buns ready made or try our super tasty recipe, if you have a bit of extra time to play with. Just click the chefs' hat in the ingredient list!
Directions
1. Preheat your oven to 185 degrees convection - or fire up the grill, if the weather permits. Wash and slice the tomatoes. Cut the red onion into rings. Wash the lettuce and rip into nice chunks.
2. Shape small patties of the mince and season with salt and pepper. Cook or grill the patties to your preferred temp. For those who like it, pop a slice of cheese on the patties before taking them off the heat. That gives the cheese time to melt and get extra yummy!
3. Warm the buns in the oven or on the grill and pop them on the table along with your toppings in small bowls.
4. Let the family assemble their favourite sliders - and open wide! Enjoy!
Tip
This recipe is made as sliders - that is, tiny burgers. But if you'd rather the fully grown version, obviously just make the patties a bit bigger and buy (or make) big burger buns.
Share your tips and comments