High five!
The recipe has been added to your shopping list.
Shepherds pie with veggies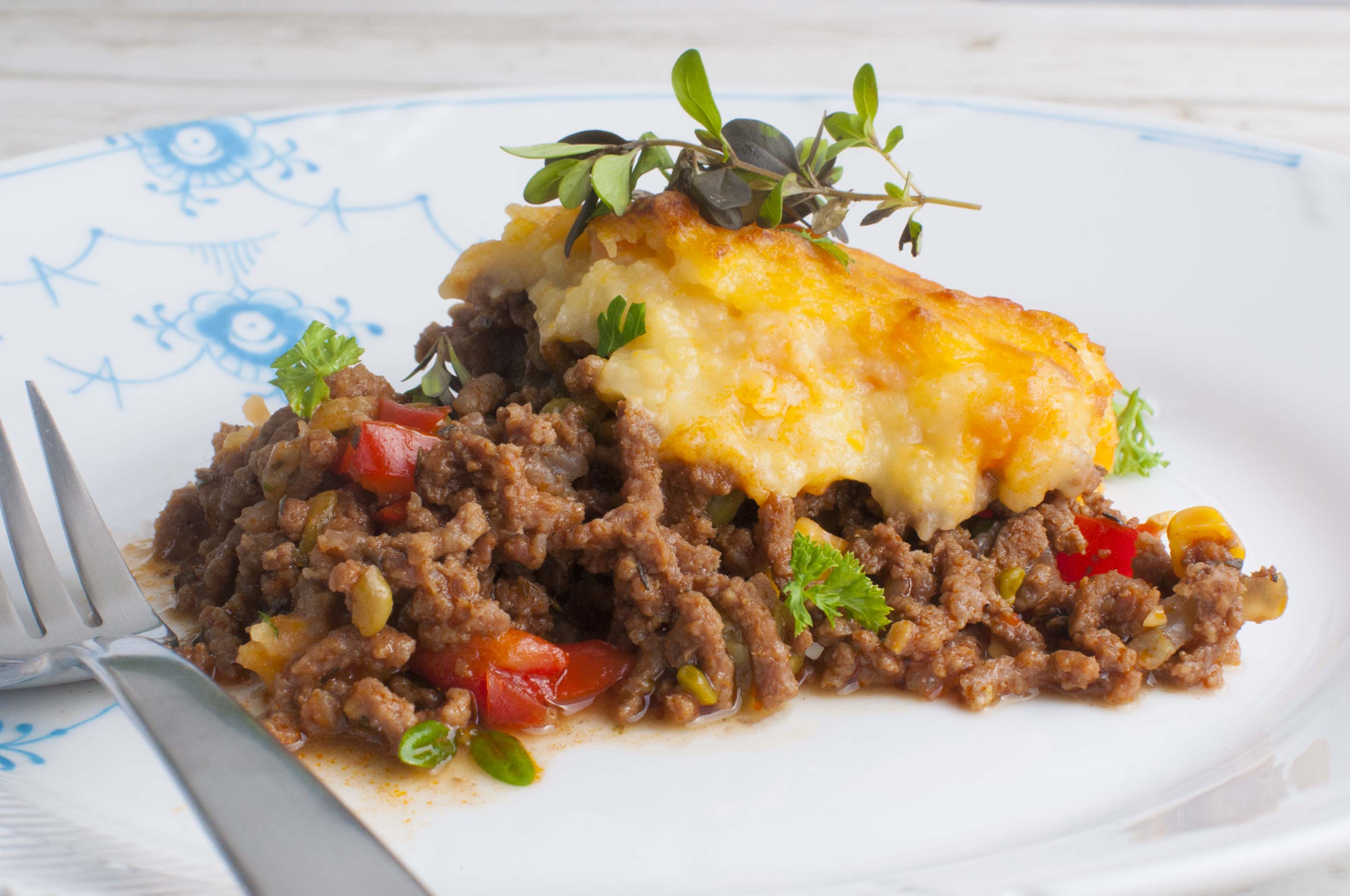 Ingredients
Freezer friendly
( 2 adults and 2 kids )
800 grams

potatoes

800 grams

carrots

*

2

onion

1 clove

garlic

2

red bell pepper

1

yellow bell pepper

2 tsp

curry

800 grams

beef mince

fresh or dried thyme

300 ml

water

70 grams

tomato purée

200 grams

peas

1 cube

beef stock

50 grams

butter

300 ml

milk

salt

pepper

olive oil
ADD TO SHOPPING LIST
ADD TO MEAL PLAN
*
= Good to know - click the ingredient

= See the recipe - click the ingredient
Shepherds pie is a true british classic, and as we all know, it's absolutely delicious. We've made our own version with carrots, peas and bell peppers. And it's a treat! Note that this recipe is designed for two days, so don't stress about dinner tomorrow. Enjoy!
Directions
1. Preheat your oven to 220 degrees convection.
2. Peel the potatoes and half the carrots (you'll need the rest for the bolognese) and roughly dice them. Boil until tender in a pot of unsalted water. This should take about 15-20 minutes.
3. Finely dice onion and garlic. Clean and rinse the peppers and slice them into strips. Peel the rest of the carrots and dice them. Sautée the onion and garlic with a bit of olive oil in a deep pan or a pot. Add curry, beef mince and thyme. Season with salt and pepper and cook until the mince is nice and brown all the way through.
4. Add water, tomato purée, peas, diced carrots, peppers and stock. Let the bolognese simmer while you finish up the mash.
5. Drain the potatoes and carrots, add the butter, and give it a good workover with the whisk. Add milk until the mash has the consistency you prefer. Be careful not to make it too firm, as it might go dry when baked. Add salt and pepper to taste.
6. Add salt and pepper to taste to the bolognese, and pour it into a casserole tin. Spread the mash over the top and bake for about 20 minutes, until the mash is nice and golden. Serve with a bit of green sprinkles on top if you have any handy.
7. Enjoy!
Tip
Remember to save the leftovers for dinner tomorrow.
Share your tips and comments