High five!
The recipe has been added to your shopping list.
Savoury crepes with kidney beans and avocado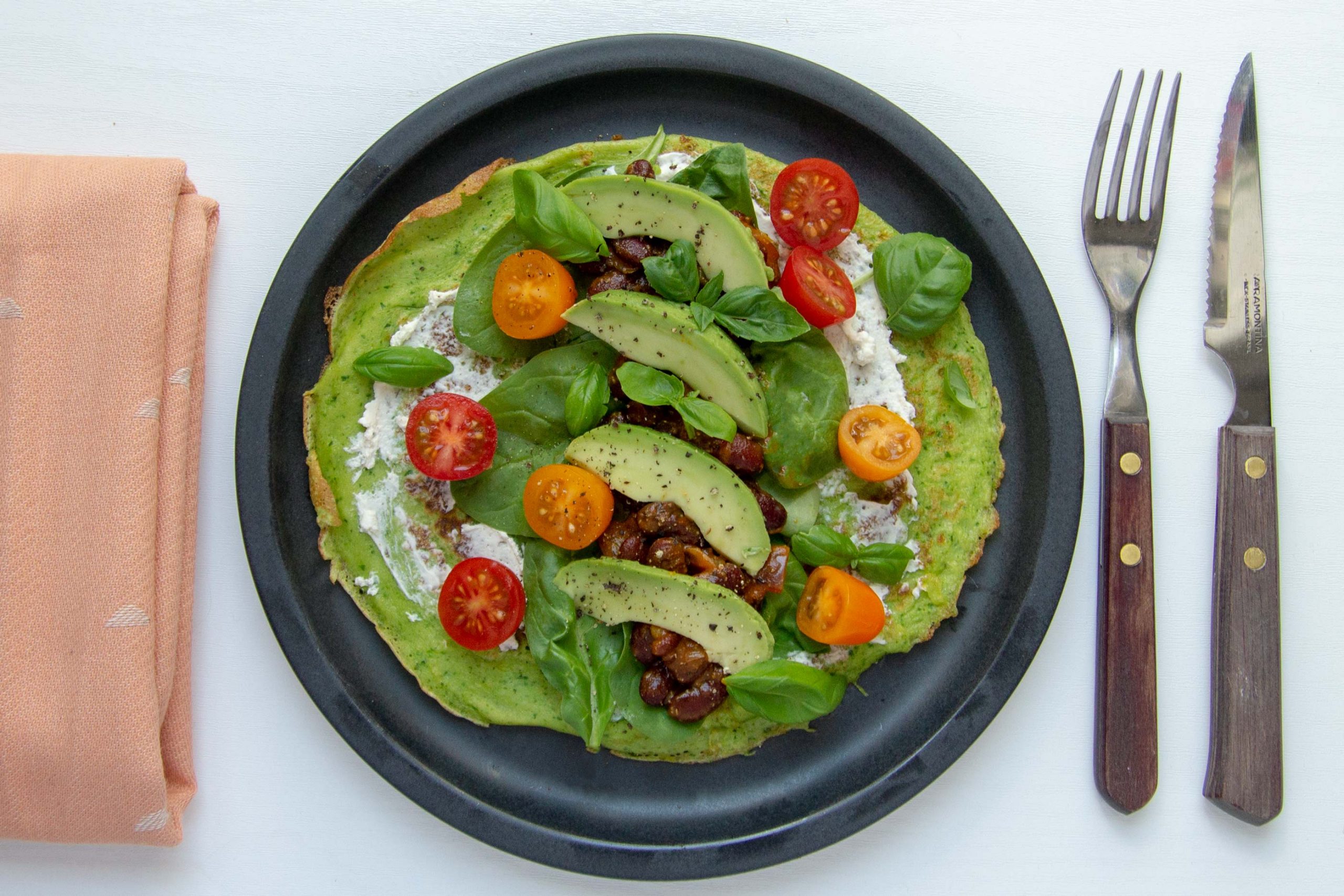 Ingredients
( 2 adults and 2 kids )
1

onion

1 tin

kidney beans

2 tbsp

ketchup

0.5 tsp

curry

50 ml

water

20

cherry tomatoes

2

avocado

1

lemon

250 grams

fresh spinach

*

100 ml

milk

8

egg

100 grams

spiced cream cheese

olive oil

salt

pepper
ADD TO SHOPPING LIST
ADD TO MEAL PLAN
*
= Good to know - click the ingredient

= See the recipe - click the ingredient
Savoury crepes are SO tasty!! Here's a veggie version with kidney beans, avocado and tomatoes - and spinach in the crepe batter, which gives the most gorgeous green shade. Enjoy!
Directions
1. Dice the onion and sweat it in some olive oil in a pot or deep pan. Add drained kidney beans, ketchup, curry and water and bring the lot to the boil. Let simmer while you sort the rest. Remember to stir as you go to make sure the pot doesn't cook dry, and to season with salt and pepper.
2. Rinse and halve the tomatoes. Halve the avocado, remove the pit and slice the flesh. Drizzle with a bit of lemon juice, so the avocado doesn't brown.
3. Rinse the spinach well, and save half to use as filling in the cooked crepes. Blend the other half with a bit of the milk in a mini chopper - or chop it super finely using your best ninja knife. Whisk with egg, the remaining milk, and some salt and pepper in a bowl.
4. Now cook the batter into crepes in some olive oil on your favourite crepe pan. The crepes are allowed to be a bit thicker than normal dessert crepes - but only a bit. Once they've cooked a bit, use a spatula to loosen around the edges and carefully flip the crepe, so it cooks on both sides.
5. Place the crepes on the table along with spiced cream cheese, rinsed spinach, tomatoes, avocado, kidney bean filling and lemon slices, and let the whole family assemble their own favourite dinner crepe.
6. Enjoy!
Tip
Tasks for younger kids in the kitchen: Let your kids help cut tomatoes and avocado. They can also whisk the batter.
Share your tips and comments