High five!
The recipe has been added to your shopping list.
The tastiest salmon burgers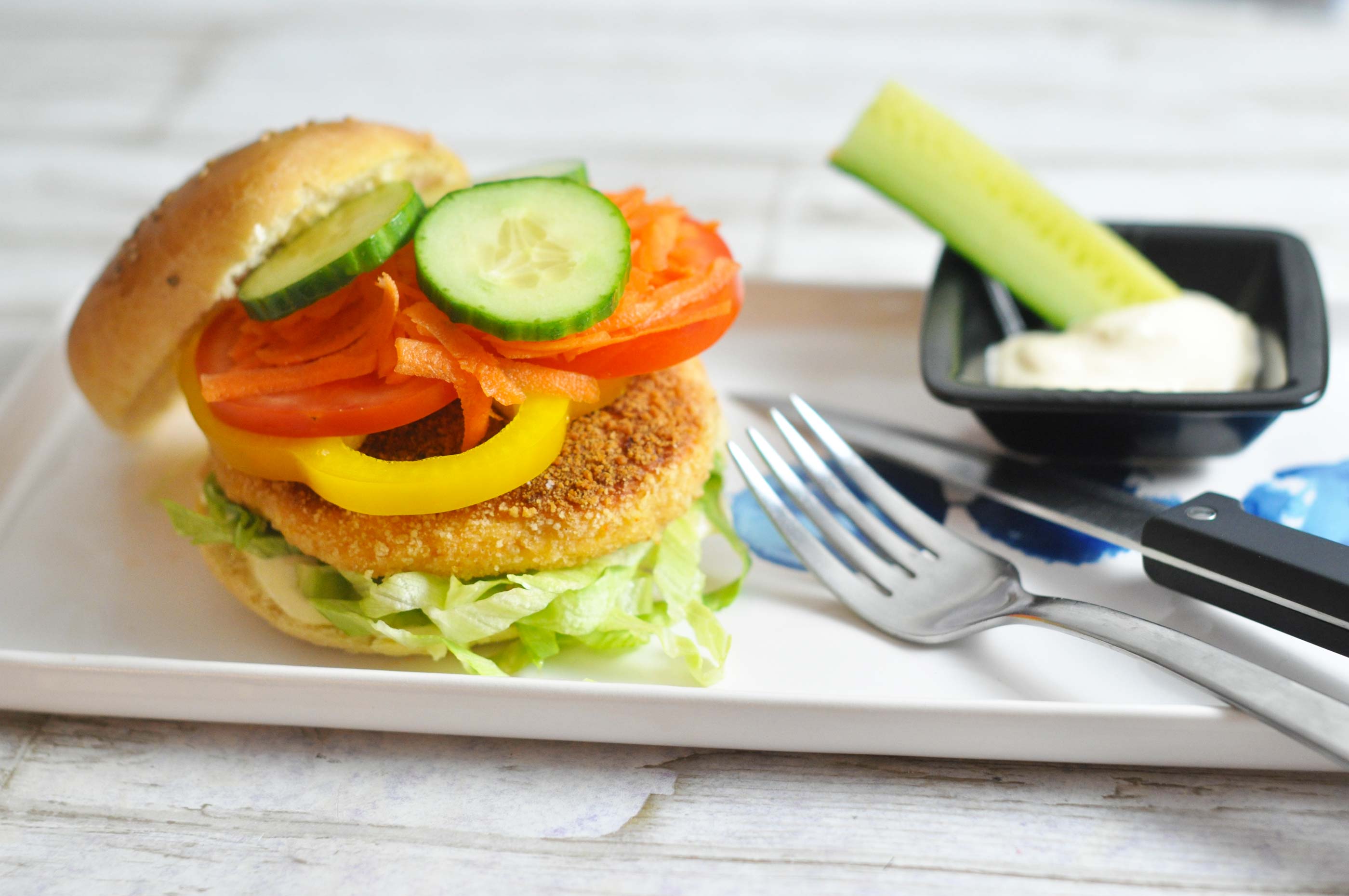 Ingredients
( 2 adults and 2 kids )
Tasty salmon steaks

400 grams

salmon fillet

1

onion

25 grams

breadcrumbs

1

egg

1 tsp

red curry paste

- optional

1 tsp

salt

1 tbsp

mayonnaise

pepper

Coating and sides

75 grams

breadcrumbs

8

burger buns

lettuce of your choice

1

yellow bell pepper

4

tomato

200 grams

carrots

*

0.5

cucumber

ketchup

mayonnaise

butter

olive oil
ADD TO SHOPPING LIST
ADD TO MEAL PLAN
*
= Good to know - click the ingredient

= See the recipe - click the ingredient
This is one of the very best ways of getting fish into your kids. Delicious salmon burgers that almost taste a bit like chicken nuggets. Just even better! And served as burgers with your family's favourite toppings, it's a definite winner. Enjoy!
Directions
1. Remove the skin from the salmon if there is any, and give the fish a whizz in a food processor or mini chopper along with onion, breadcrumbs, egg, curry paste, salt, mayonnaise and a bit of pepper. We recommend shaping a little test-patty and cook it to check if the seasoning is how you like it.
2. You don't want the farce too firm, as it'll go dry. But you want it to stick together when you shape your patties. If it's too wet, simply add some more breadcrumbs. If it's too dry you can add another egg or a dash of milk.
3. Pop the breadcrumbs for coating onto a deep plate. Shape nice patties of the farce and carefully turn them in the breadcrumbs, to cover all sides. Place them onto a plate or chopping board.
4. Cook the patties in a mix of butter and olive oil on a pan, until cooked through.
5. Warm the burger buns in the oven or toast them on the toaster. Rinse the lettuce and cut into strips. Rinse the bell pepper, remove the seeds and cut into rings. Rinse and slice the tomatoes. Grate the carrots on a grater. Wash and slice the cucumber - and optionally do some in sticks too, for snack veggies.
6. Put burger buns and toppings on the table on trays and in little bowls and let the family assemble their own favourite burgers.
7. Enjoy!
Share your tips and comments