High five!
The recipe has been added to your shopping list.
Pumpkin rolls with nigella seeds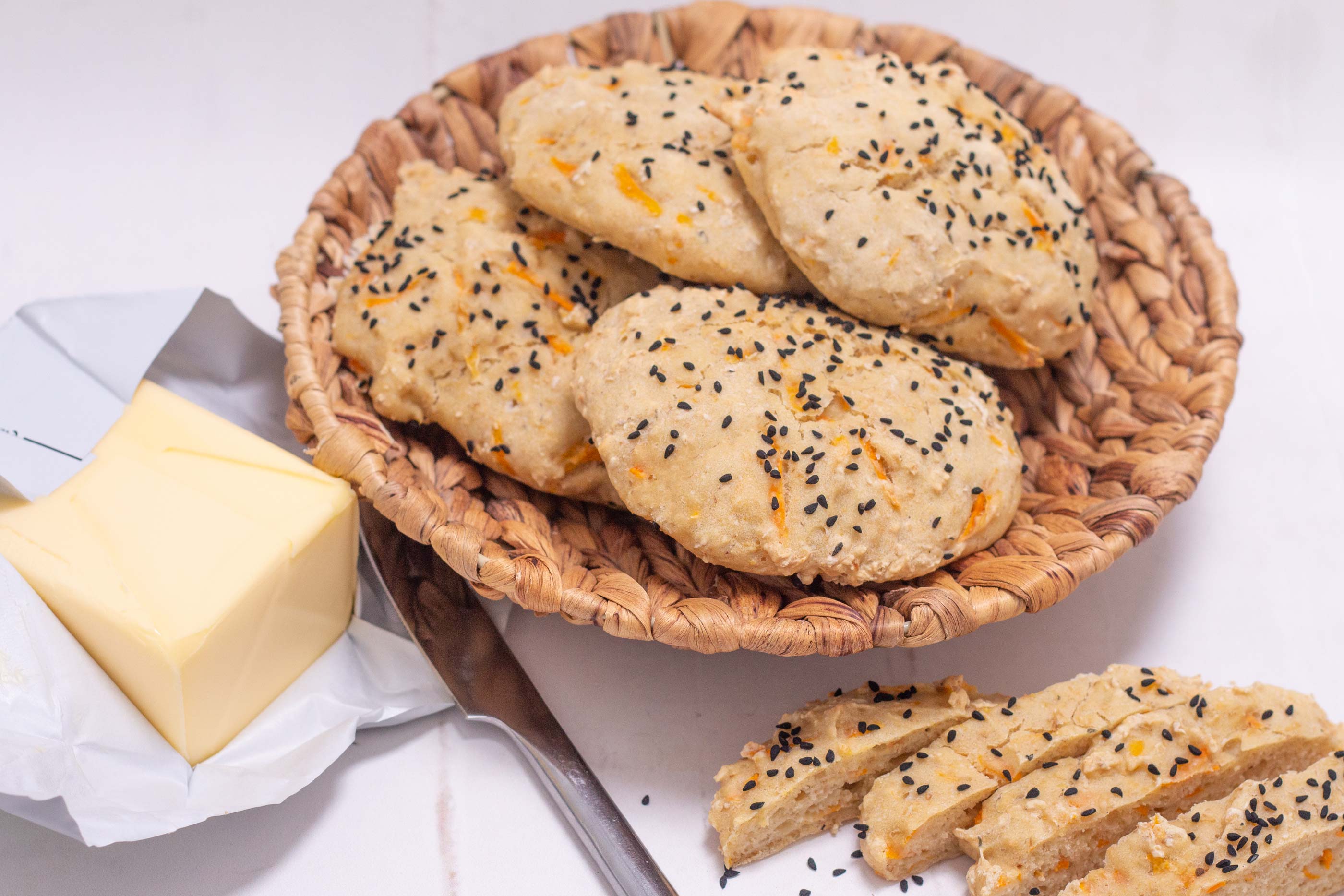 Ingredients
( Approx. 30 )
50 grams

yeast

350 ml

cold water

200 ml

boiling water

400 grams

hokkaido pumpkin

400 grams

oats

150 grams

pumpkin seeds

1.5 tsp

salt

500 grams

plain flour

40 grams

nigella seeds

baking parchment
ADD TO SHOPPING LIST
*
= Good to know - click the ingredient

= See the recipe - click the ingredient
These rolls are REALLY good! Fluffy autumn rolls with pumpkin, pumpkin seeds and nigella seeds on top. Nigella seeds are small, black seeds that look like poppy seeds, and can be found in most larger supermarkets. If you can't find nigella seeds, you can happily use sesame seeds. Enjoy!
Directions
1. Stir the yeast into a mix of cold and boiling water, so it's lukewarm to the touch. Don't use lukewarm water from the tap - it's often not as clean as you'd like.
2. Peel the pumpkin, remove the seeds, and grate the meat on a grater. Add to the yeast mix along with oats, pumpkin seeds and salt, and stir well.
3. Add the plain flour little by little, and stir as much as you can. If using a mixer, pop it on full whack and let it stir all it can for about 5 minutes. Let the dough rise, covered in the bowl, for an hour.
4. Use two spoons to "plop" rolls onto a baking tray with baking parchment. Sprinkle with nigella seeds on top. Leave to proof for 30 minutes under a dishtowel, while the oven preheats to 200 degrees convection.
5. Bake the rolls for about 20 minutes, or until they're faintly golden brown, and sound hollow when knocked on the bottom.
6. And munch away - enjoy!
Tip
Tasks for kids in the kitchen: Let your kids help stir yeast into the water and add flour. They can also grate the pumpkin on the grater, if you keep an eye on them and make sure they don't cut themselves.
Share your tips and comments