High five!
The recipe has been added to your shopping list.
Potato-celeriac soup with apple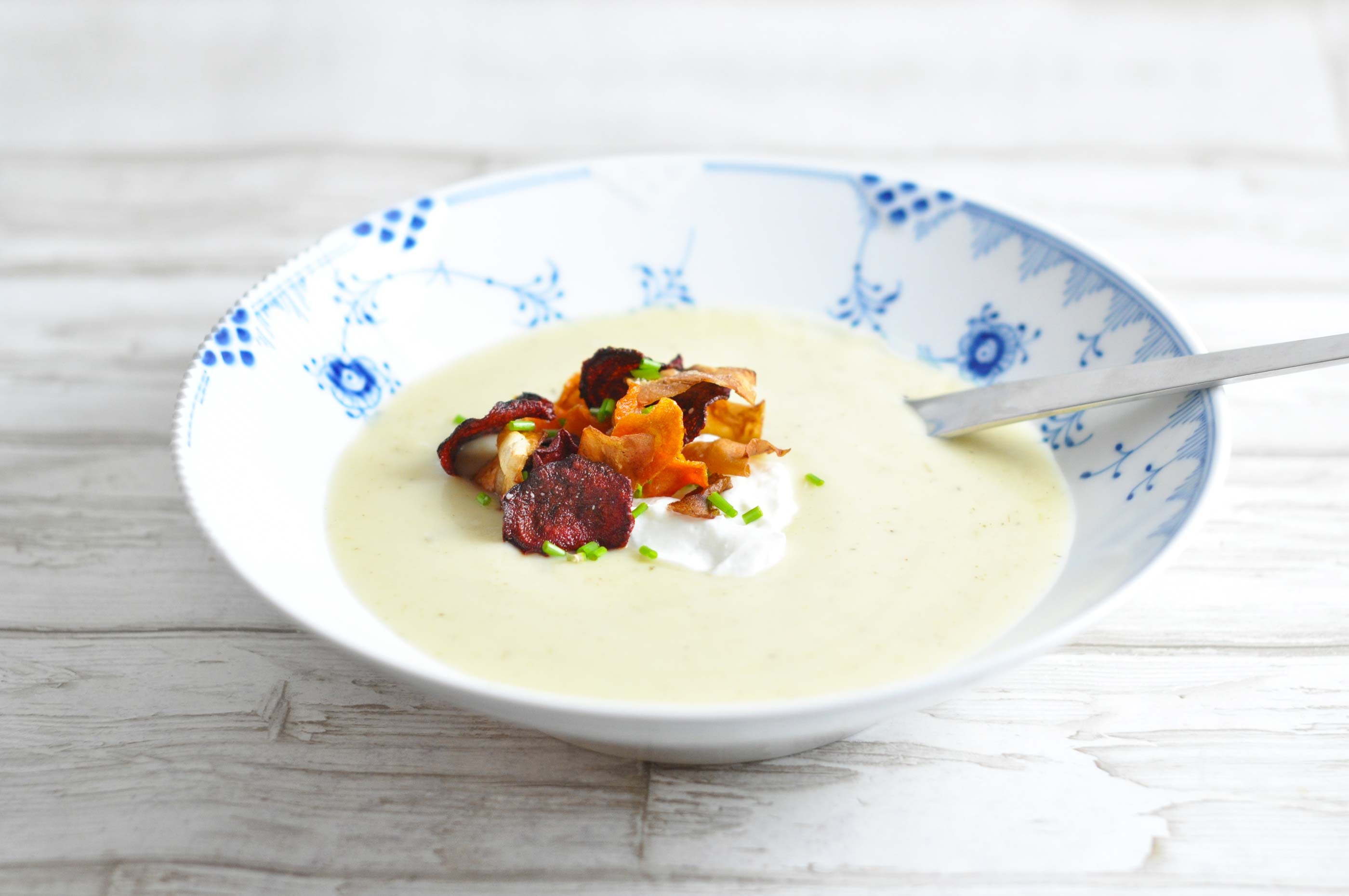 Ingredients
Freezer friendly
( 2 adults and 2 kids )
0.5

celeriac

*

600 grams

potatoes

1

apple

2

onion

1 clove

garlic

3 tsp

dried thyme

1 liter

water

2 cube

chicken stock

250 ml

single cream

- or milk

0.5

organic lemon

1

wholewheat baguette

4 tbsp

skyr

*

root veg crisps

salt

pepper

olive oil
ADD TO SHOPPING LIST
ADD TO MEAL PLAN
*
= Good to know - click the ingredient

= See the recipe - click the ingredient
A super tasty and quick soup, that's especially great for getting rid of leftover root vegetables. You can swap celeriac for parsnip or parsley root. If you want the dish to be 100% vegetarian, just swap the chicken stock for vegetable stock.
Directions
1. Peel celeriac, potatoes and apple and roughly dice. Finely chop onion and garlic and cook both in a little olive oil on even heat for a few minutes. You don't want them to brown, just get soft and clear.
2. Add celeriac, potatoes, apple and dried thyme and stir well. Add water and chicken stock and bring to the boil. Let the soup simmer for about 20 minutes, or until the veggies are fully tender.
3. Blend the soup with a hand blender or regular blender until completely smooth. Mix in the single cream and season with lemon juice, salt and pepper to taste. Serve with warm baguette and a bit of skyr, root veg crisps and topped with herbs like parsley or chives, if you have some to hand (do avoid herb garnish if your kids are younger than three.
4. Enjoy!
Tip
Do remember to never fill the blender more than halfway when blending hot liquids, as they can "explode" when the blender is switched on.Start slow and carefully turn up the speed. Cover with a dishtowel instead of the lid. If you don't have a blender, just use a handblender directly in the pot. But give it a proper go! You want the soup as smooth and lump-free as possible. This soup can be frozen - albeit without toppings.
Share your tips and comments