High five!
The recipe has been added to your shopping list.
Potato-broccoli soup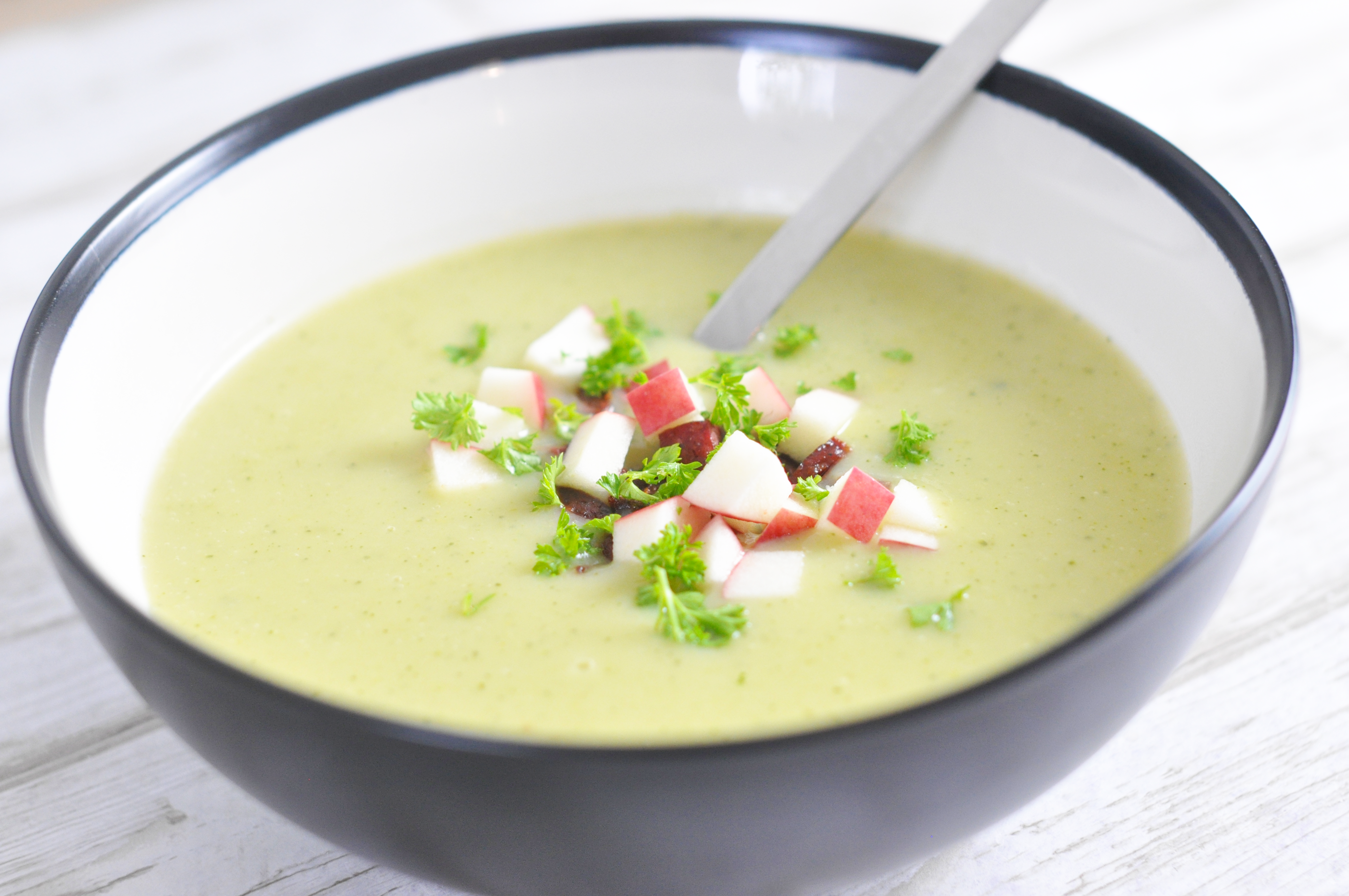 Ingredients
Freezer friendly
( 2 adults and 2 kids )
1

onion

700 grams

potatoes

0.5

broccoli

1 liter

water

1 cube

vegetable stock

200 ml

single cream

0.5

lemon

1

wholewheat baguette

1

apple

olive oil

salt

pepper
ADD TO SHOPPING LIST
ADD TO MEAL PLAN
*
= Good to know - click the ingredient

= See the recipe - click the ingredient
Soup is an easy and quick dinner, and they especially excel at getting some veg into otherwise veggie-averse kids! Here we've made a classic potato soup, but added a handful of super healthy broccoli and topped with diced apple. Yum!
Directions
1. Finely chop the onion. Peel the potatoes and roughly dice them. Rinse the broccoli, remove the stem and roughly split the florets.
2. Cook the onion for a few minutes with a bit of olive oil in a pot. Add potatoes, broccoli, water and vegetable stock and let the soup simmer under the lid for 20-ish minutes, or until the vegetables are completely tender when poked with a fork.
3. Preheat your oven to 185 degrees convection.
4. Blend the soup until smooth with a hand blender or regular blender. Remember to never fill your blender more than halfway when blending hot liquids, as they can "explode". Add salt, pepper, lemon juice and a bit of honey to taste. You can also add a bit more stock, if you like.
5. Warm the baguette. Top the soup with diced apple and a sprinkle of herbs, if you have any in. If you have bacon, parma or serrano or sausage in the house, you can crisp some on a dry pan and use that as topping as well. But it's not needed! Use the warm baguette to dip, and slurp away!
6. Enjoy!
Tip
We've used 200 grams of broccoli for 2 adults and 2 kids - that's about half a head of broccoli florets. If you use a bit more or less it's not terribly important, just remember to taste as you go. If you have some skyr in the fridge, a dollop in the soup is delicious. Makes the soup even more creamy and delicious!
Share your tips and comments