High five!
The recipe has been added to your shopping list.
Pork chops with celeriac mash and beets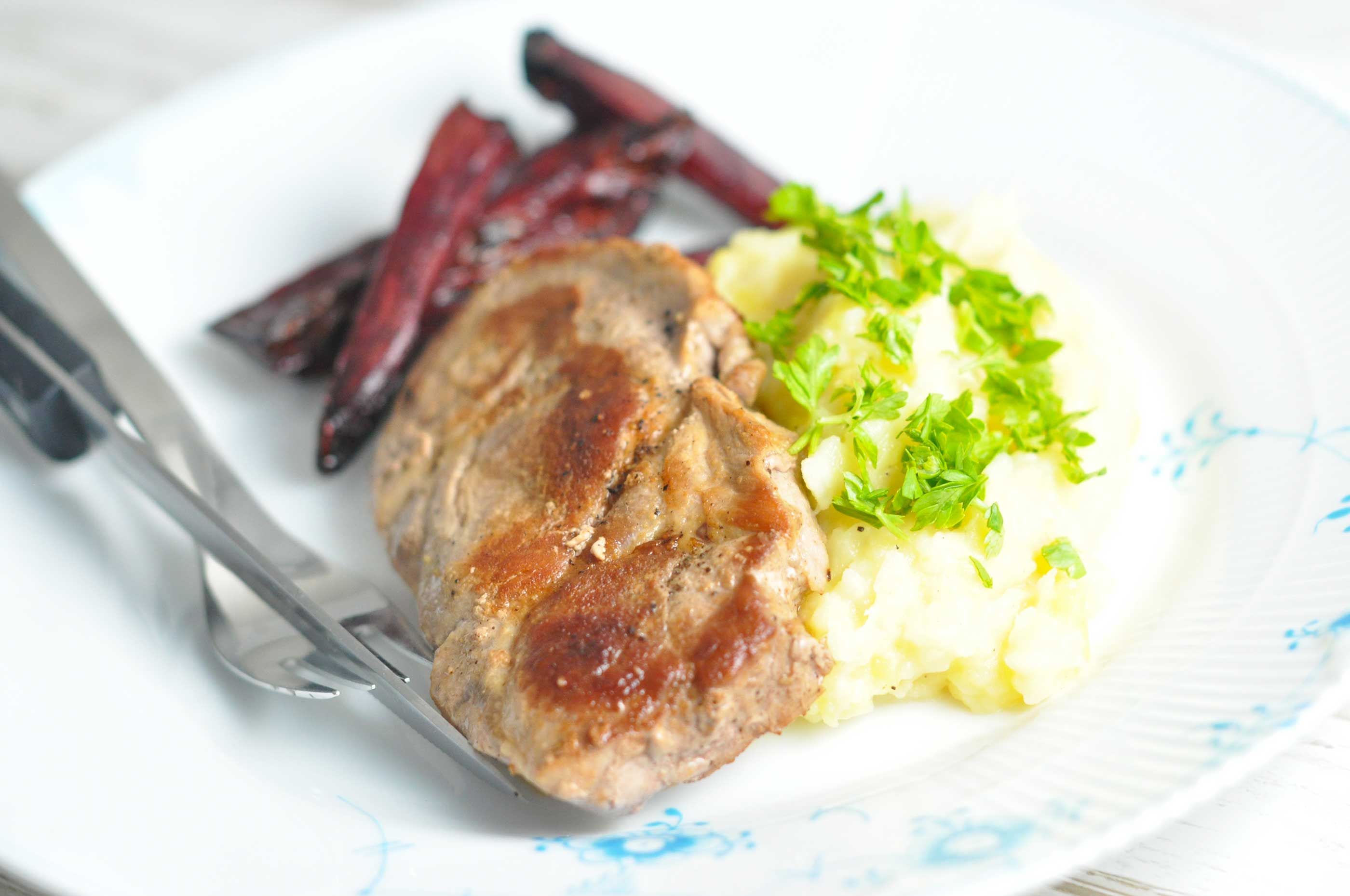 Ingredients
( 2 adults and 2 kids )
500 grams

beets

*

2 tbsp

balsamic vinegar

200 grams

potatoes

0.5

celeriac

*

25 grams

butter

50 grams

grated cheese

4

pork chops

olive oil

salt

pepper
ADD TO SHOPPING LIST
ADD TO MEAL PLAN
*
= Good to know - click the ingredient

= See the recipe - click the ingredient
A tasty dish with grilled pork chops and celery mash, which is a great alternative to the classic potato. And beet chips are a great way to get the kids to give beets a chance! And don't panic when the whole family pees red a few hours after dinner! Enjoy!
Directions
1. Preheat your oven to 225 degrees convection.
2. Cut the beets into chip-sized chunks. Place on a baking tray or casserole tin with baking parchment and cat with a good dash of olive oil and balsamic vinegar. Season with salt and pepper and bake for about 35 minutes, or until they're a bit brown and tender but still have some crunch.
3. Peel the potatoes and celeriac and roughly dice both. Boil in a pot of water - no salt - until they're completely tender when poked with a fork. This should take about 25 minutes. Mash the spuds and celeriac with butter and grated cheese. Season with salt and pepper.
4. Cook the pork chops in some olive oil on a pan - or grill them in the back garden or on the balcony, if the sun is out! Serve with celeriac mash and beet chips.
5. Enjoy!
Share your tips and comments