High five!
The recipe has been added to your shopping list.
Popcorn with peanutbutter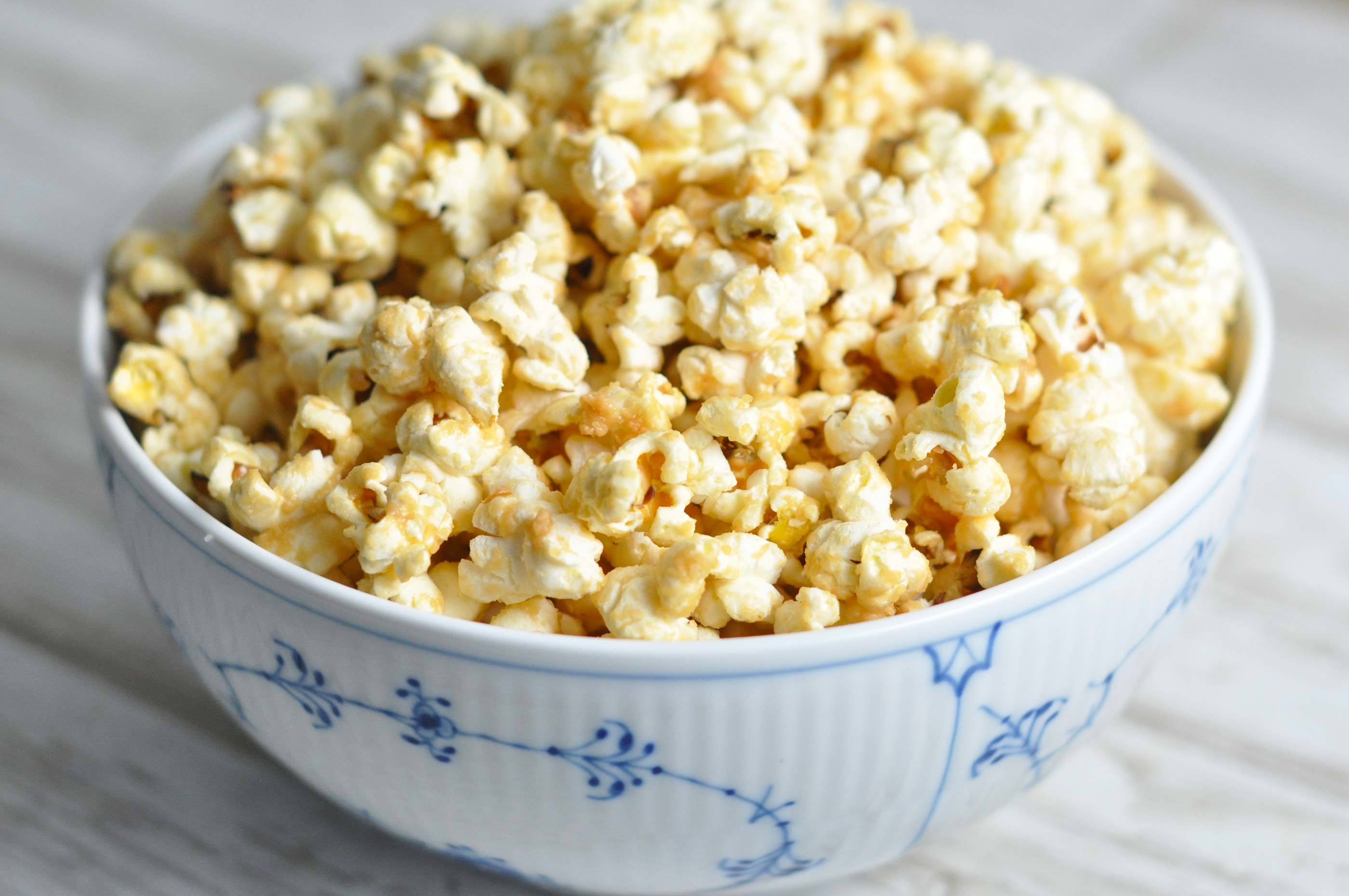 Ingredients
( 1 portion )
butter

100 grams

unpopped popcorn

4 tbsp

peanut butter

4 tbsp

acacia honey

*

salt
ADD TO SHOPPING LIST
*
= Good to know - click the ingredient

= See the recipe - click the ingredient
We admit it: These popcorn with peanutbutter are sinful! But they are ridiculously tasty, and the recipe is perfect for getting rid of the last bit of peanutbutter in the fridge. Make them when you want things to get extra cosy at home. Enjoy!
Directions
1. Melt some butter in the bottom of a pot and add the popcorn. Switch the hob on medium heat and pop the lid on the pot. Now let the popcorn pop, while regularly shaking the pot. When you're not hearing any more pops, remove the pot from the hob.
2. Now place the popcorn in a bowl and remove any unpopped kernels. Be careful, the pot is hot! Now place the popcorn back in the pot and sprinkle with salt.
3. Heat up peanutbutter and honey in a saucepan. You don't want it to boil, just get hot enough to melt the honey and give you an even mass.
4. Drizzle the peanutbutter over the popcorn and carefully stir with a spoon, until evenly dispersed. And yes, the mass should be thick, but miraculously it's not hard at all to disperse. Spread the popcorn onto a baking tray with baking parchment and leave to cool - or eat, while they're still warm!
5. Enjoy!
Share your tips and comments