High five!
The recipe has been added to your shopping list.
Popcakes with sponge cake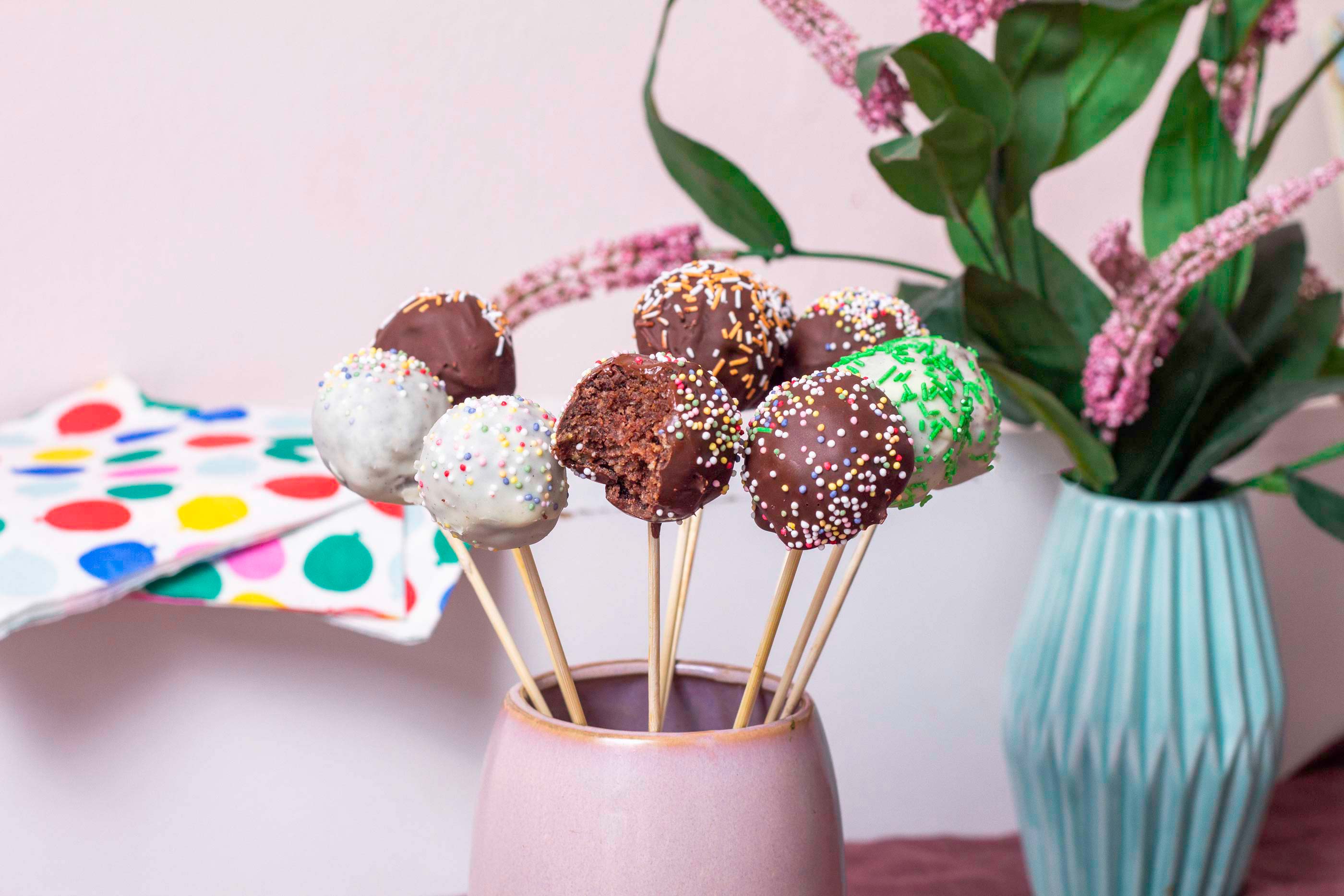 Ingredients
( 20. )
300 grams

sponge cake

100 grams

cream cheese

50 grams

powdered sugar

25 grams

butter

2 tbsp

cocoa powder

200 grams

dark chocolate

grill skewers

cake sprinkles
ADD TO SHOPPING LIST
*
= Good to know - click the ingredient

= See the recipe - click the ingredient
They're just super gorgeous and fun, these popcakes! They're super fun to make with the kids in the kitchen, and they can be a part of the entire process. Enjoy!
Directions
1. Begin by finely crumbling the sponge cake in a bowl. It's easy to do with your hands - let the kids help - but you can also give the sponge a whirl in a mini chopper.
2. Mix cream cheese, powdered sugar and softened butter in a bowl and stir well. Mix with cake crumble and cocoa powder and knead everything together with your hands. Pop in the fridge for half an hour or so.
3. Shape little balls from your dough - you want them slightly smaller than a ping pong ball.
4. Melt the chocolate either in the microwave or over a bain marie. Dip the non-pointy end of the skewers into the chocolate, then insert halfway into the cake pops. Pop back in the fridge for 5-10 minutes.
5. Now dip or drizzle chocolate onto the cake pop. Then sprinkle with yours and the kids' favourite sprinkles. Now place the skewers in a tall vase or something else bottom heavy, so they don't tip over.
6. Refrigerate until the chocolate has hardened, and it's munchy time!
7. Enjoy!
Tip
Tasks for kids in the kitchen: Let your kids help crumble the cake. They can also whisk cream cheese, powdered sugar and butter. They can of course also pop on your favourite sprinkles. You can use other types of cake by the way, as long as the texture is similar.
Share your tips and comments