High five!
The recipe has been added to your shopping list.
Plum compote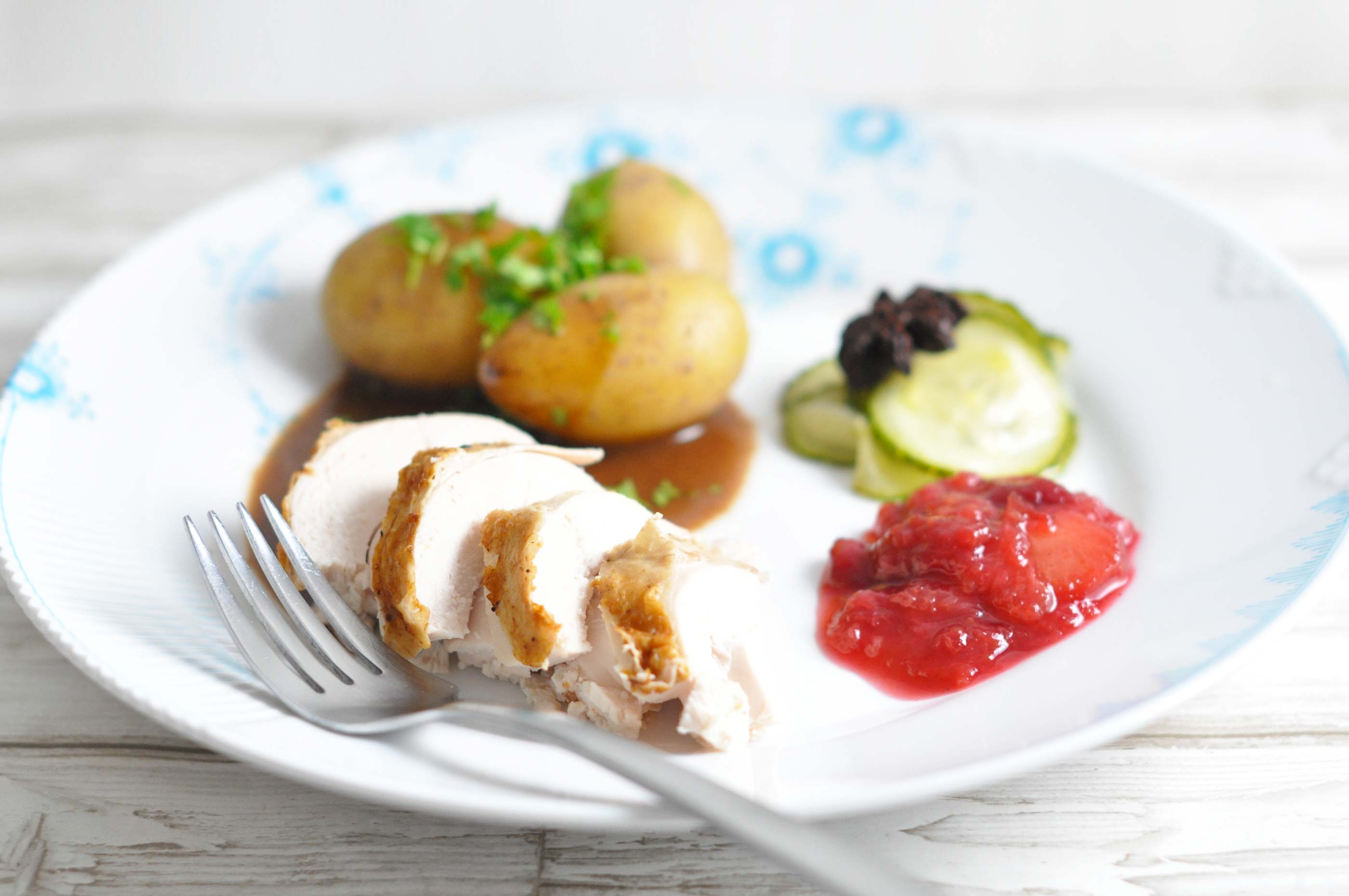 Ingredients
( 2 adults and 2 kids )
6

plum

1 tbsp

water

1 tsp

cinnamon

2 tsp

vanilla sugar

2 tbsp

acacia honey

*
ADD TO SHOPPING LIST
ADD TO MEAL PLAN
*
= Good to know - click the ingredient

= See the recipe - click the ingredient
Plum compote is super quick to make and a great way to get rid of those last couple of plums in the fruit bowl, that might have gone a bit soft and wrinkly. Use the compote as a side for a million different dishes, for example a classic potroast chicken the way grandma used to make. Enjoy!
Directions
1. Wash the plums and remove the stones. Cut the plum into wedges and pop them in a pot along with water, cinnamon, vanilla sugar and honey. Bring the lot to the boil and pop the lid on. Let the compote simmer for about 20 minutes, or until it's cooked out. Add a bit more honey and cinnamon to taste, if needed.
2. Serve the compote with your favourite dish, or store it in a mason jar in the fridge. Scald the jars with boiling water before use.
3. Enjoy!
Share your tips and comments