High five!
The recipe has been added to your shopping list.
Pizza snacks - perfect for packed lunches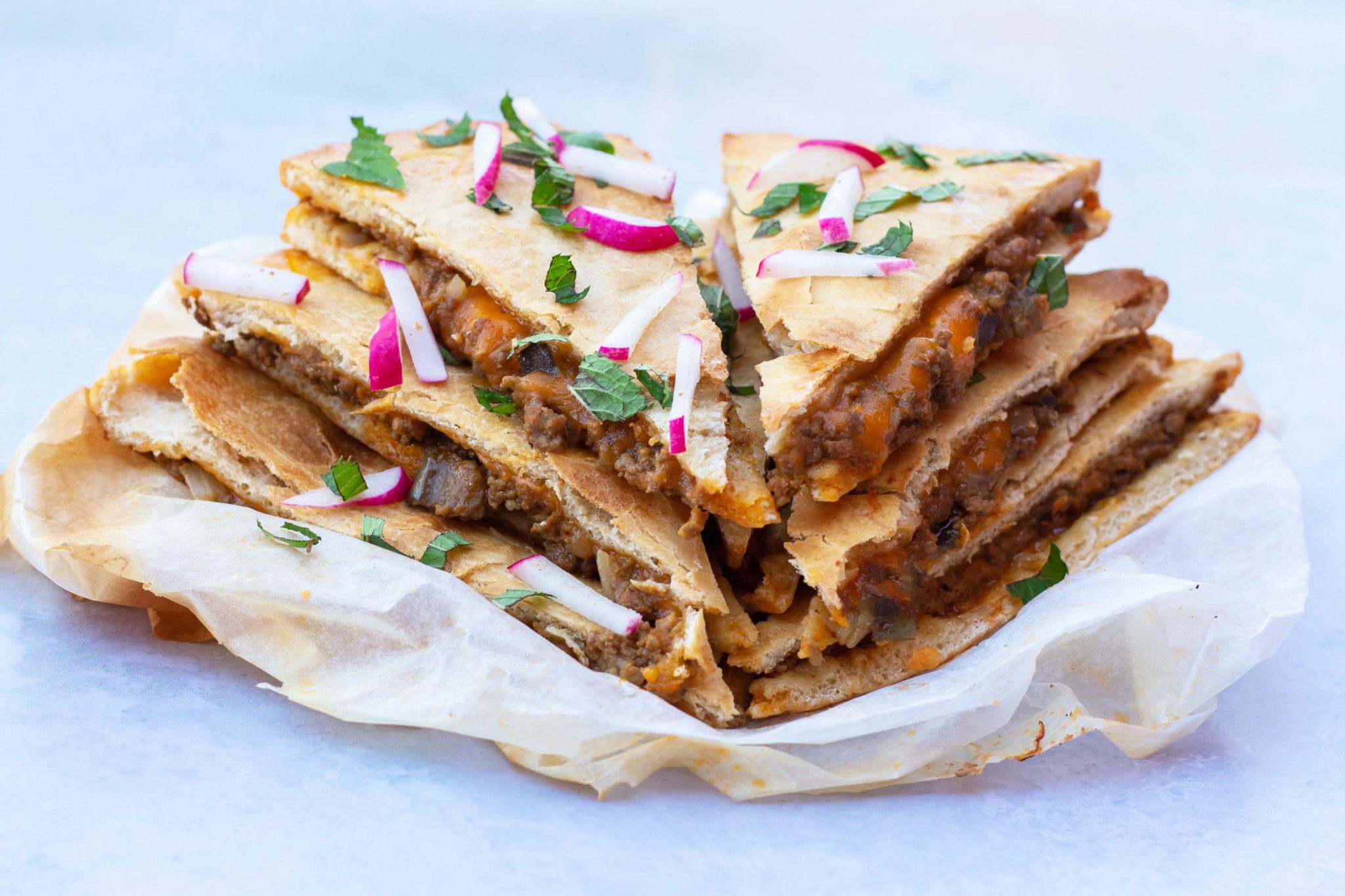 Ingredients
( 2 adults and 2 kids )
1

onion

1 clove

garlic

1

aubergine

400 grams

beef mince

1 tbsp

paprika

0.5 tbsp

dried oregano

100 ml

ketchup

pizza dough

100 grams

grated cheese

salt

pepper

baking parchment

olive oil
ADD TO SHOPPING LIST
*
= Good to know - click the ingredient

= See the recipe - click the ingredient
They're super yummy, these pizza snacks with beef mince and aubergine. They're great for packed lunches, or as yummy snacks on the go. Enjoy!
Directions
1. Preheat the oven to 200 degrees convection
2. Chop onion and garlic. Rinse the aubergine and finely dice it. Sautée onion and garlic in some oil in a deep pan or pot. Add the diced aubergine and cook for another 5 or so minutes.
3. Add the beef mince and let it sear well. Add paprika, dried oregano and ketchup. Season the sauce with salt and pepper.
4. Sprinkle flour onto the tabletop and roll out the pizza dough into two bases with a rolling pin, to about 30 cm in diameter. Be mindful they're not too thick!
5. Place one of the bases onto a baking tray lined with baking parchment. Spread the filling over the whole base and sprinkle with grated cheese. Carefully place the other base on top, and lightly press together.
6. Bake for 20-25 minutes.
7. Leave the pizza snacks to cool and cut into triangles in the size you like.
8. Enjoy!
Share your tips and comments