High five!
The recipe has been added to your shopping list.
Pitapizzas with tomato, ham and cheese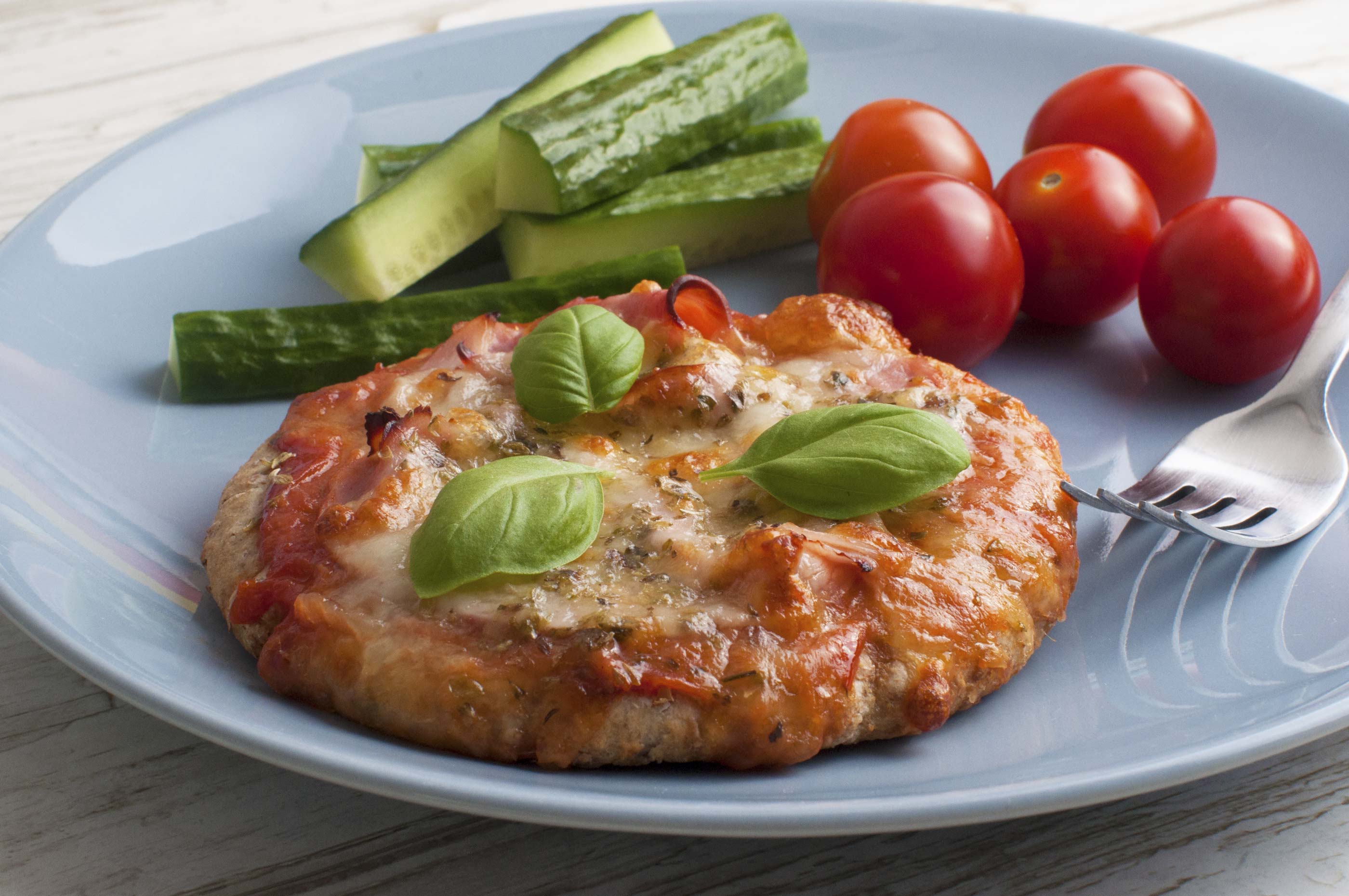 Ingredients
Freezer friendly
( 2 adults and 2 kids )
8

wholewheat pitas

ketchup

150 grams

cooked ham

2 ball

mozzarella

0.5 tbsp

dried oregano

10

cherry tomatoes

0.5

cucumber
ADD TO SHOPPING LIST
ADD TO MEAL PLAN
*
= Good to know - click the ingredient

= See the recipe - click the ingredient
One of the best and easiest pizza recipes out there! Mini pizzas made from wholewheat pitas, topped with tomato ketchup, ham and mozzarella. Doesn't get quicker or easier than this. Enjoy!
Directions
1. Preheat your oven to 225 degrees convection.
2. Lather the whole pitas with a good dash of tomato ketchup. Avoid putting ketchup on the outermost quarter of an inch or so of the pitas.
3. Rip up the ham and mozzarella into smaller pieces and spread them over the pitas, with the ham on the bottom and cheese on top. Sprinkle with dried oregano.
4. Bake the pitapizzas in the oven for about 10-15 minutes, until the cheese is melted and golden.
5. While your pizzas bake, rinse cherry tomatoes and cucumber. Cut cucumber into sticks for snack veg and serve with cherry tomatoes as sides for your instant pizzas.
6. Enjoy!
Tip
These pitas go great in the little ones' packed lunches. Our kids adore them anyway!
Share your tips and comments