High five!
The recipe has been added to your shopping list.
Pita breads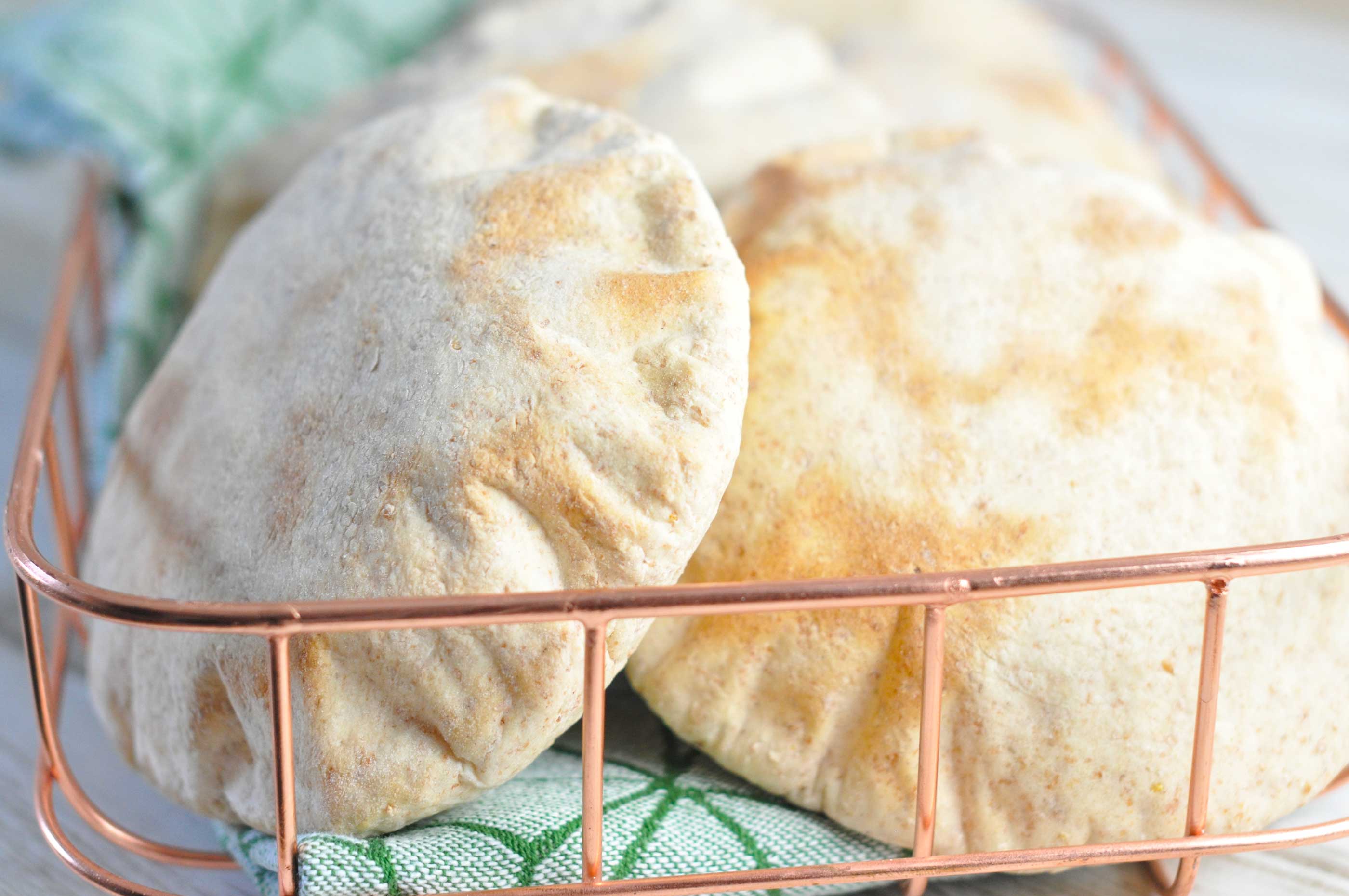 Ingredients
25 grams

yeast

300 ml

lukewarm water

1 tsp

sugar

150 grams

graham flour

350 grams

plain flour

2 tbsp

olive oil

1 tsp

salt
ADD TO SHOPPING LIST
*
= Good to know - click the ingredient

= See the recipe - click the ingredient
Pita breads are super tasty with all manner of fillings for both dinner and in packed lunches. And it's not hard at all to make the tastiest, homemade pita breads if you follow our recipe. Enjoy!
Directions
1. Dissolve sugar and yeast into the lukewarm water in a bowl. Don't use warm water from the tap, but mix cold and boiling water together until lukewarm to the touch.
2. Add the flour little by little along with oil and salt, and stir or knead on full power in a mixer or with your bare hands for 5-10 minutes. or as long as you have the time and energy for! You want the dough pliable and not sticking to the bowl, but not too dry. If it's too wet, just add a bit more plain flour. If it's too dry, add a bit more water.
3. Let the dough rise until it's doubled in size in the bowl under a cloth. That takes about an hour.
4. Place a baking tray with baking parchment on the middle shelf of the oven and preheat to 250 degrees non-convection. No fans!
5. Split the dough into 12 pieces of about 70 grams. Roll out each piece, so it's completely round and about 14 cm across. Place them on the baking tray in batches and bake for 2-4 minutes. Keep an eye on them! Once they've popped up and have gotten some colour, they're about done.
6. Enjoy!
Share your tips and comments