High five!
The recipe has been added to your shopping list.
Pasta with mild chorizo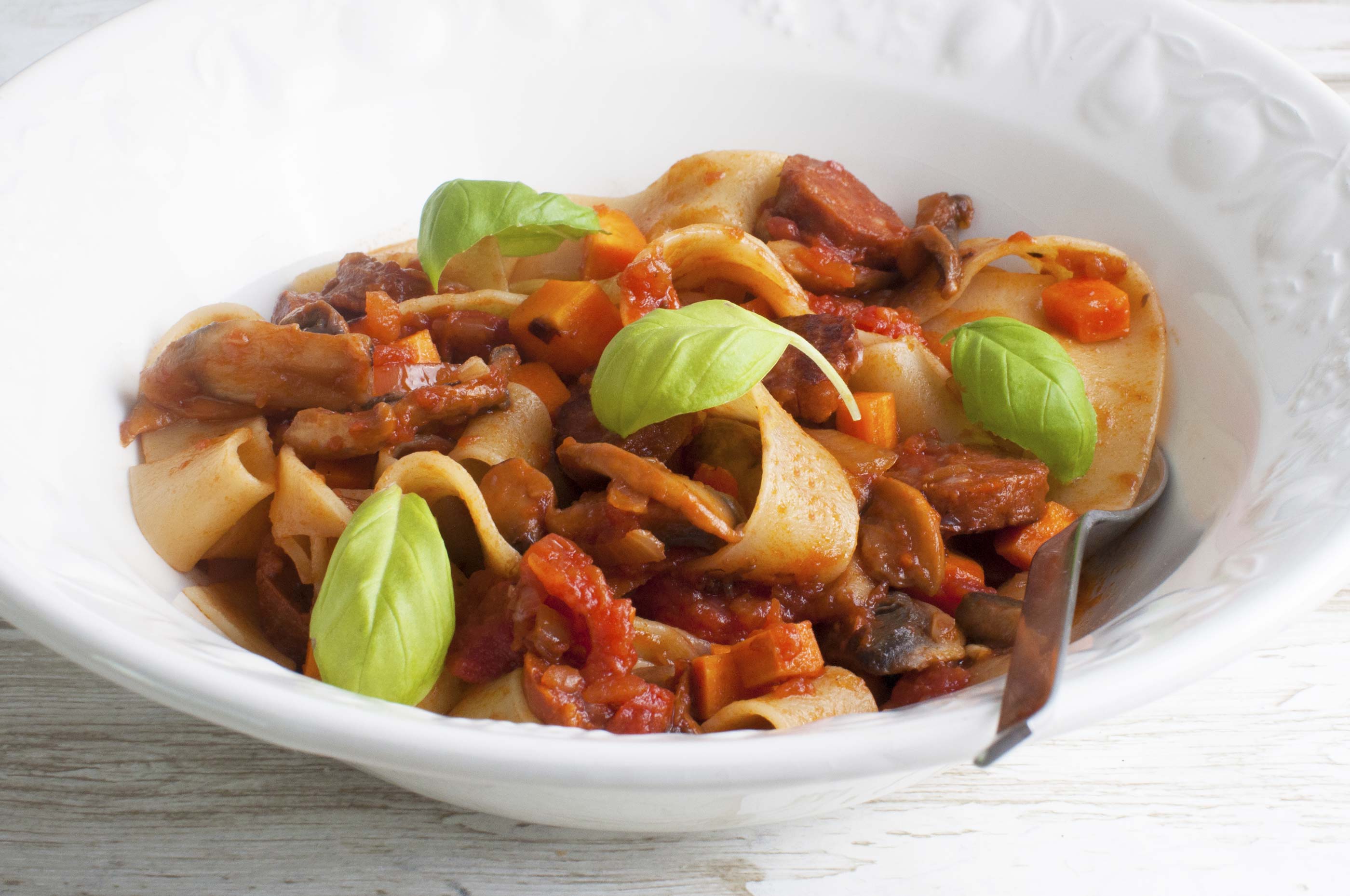 Ingredients
Freezer friendly
( 2 adults and 2 kids )
wholewheat pasta

1

onion

1 clove

garlic

1

red bell pepper

200 grams

carrots

*

250 grams

mushrooms

125 grams

chorizo

1 can

chopped tomatoes

35 grams

tomato purée

salt

pepper

olive oil
ADD TO SHOPPING LIST
ADD TO MEAL PLAN
*
= Good to know - click the ingredient

= See the recipe - click the ingredient
Chorizo is a delicious Spanish sausage, that although it tends to look dangerously spicy does come in milder iterations. Here we've used it in an easy and delicious pasta dish.
Directions
1. Boil the pasta following directions on the packet.
2. Finely chop onion and garlic. Rinse and clean the bell pepper and cut into strips. Peel the carrots and cut them into bite-sized, diagonal chunks. Rinse, clean and halve the mushrooms.
3. Remove the skin of the chorizo (if you fancy, this is optional) and slice the sausage. Don't forget to wash your hands and utensils when you're done - especially if you've bought fresh chorizo.
4. Cook onion and garlic for a few minutes with a bit of olive oil in a deep pan or pot. Add the remaining ingredients and bring to the boil. Let simmer for about 15 minutes and add salt and pepper to taste.
5. Mix with the warm pasta and top with a bit of greens, should you have any handy.
6. Enjoy!
Tip
If you have leftover chorizo, you can use the rest as a tasty pizza topping. You'll find the recipe here.
Share your tips and comments