High five!
The recipe has been added to your shopping list.
Ovenbaked tenderloin in mild tomato sauce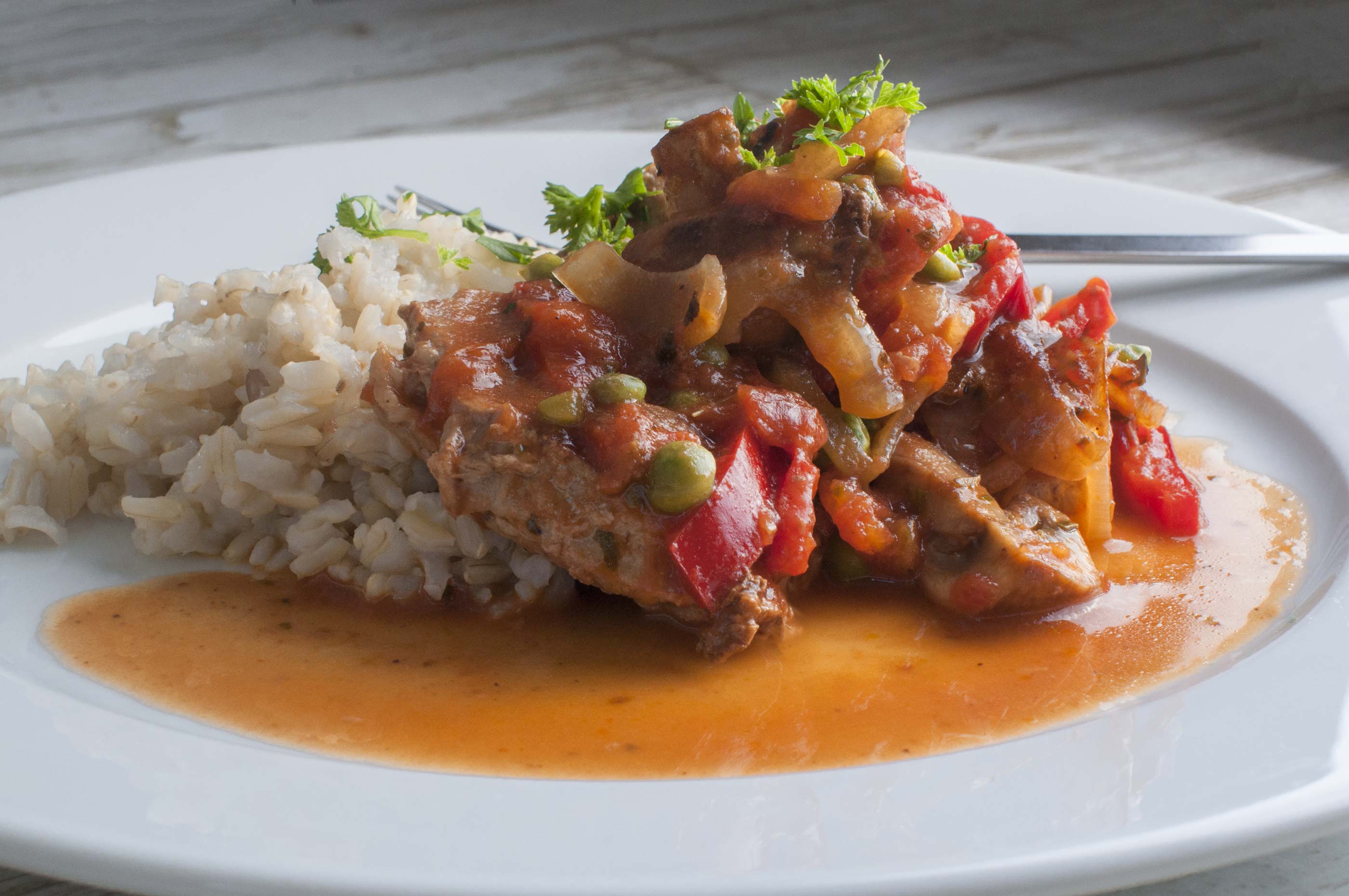 Ingredients
Freezer friendly
( 2 adults and 2 kids )
wholegrain rice

1

onion

1

red bell pepper

250 grams

mushrooms

300 grams

carrots

*

1

pork tenderloin

1 can

chopped tomatoes

300 ml

milk or single cream

0.5 tbsp

dried oregano

1 cube

chicken stock

100 grams

peas

butter

salt

pepper
ADD TO SHOPPING LIST
ADD TO MEAL PLAN
*
= Good to know - click the ingredient

= See the recipe - click the ingredient
Delicious tenderloin in a dish of vegetables and with a mild tomato sauce. Of course served with steaming hot rice. Delicious dinner that the whole family likes. Enjoy!
Directions
1. Preheat your oven to 200 degrees convection and boil the rice following directions on the packet.
2. Chop the onion. Rinse and clean the bell pepper and mushrooms, peel the carrots and chop the lot into the size of chunks you like.
3. Trim the worst tendons and fat from the tenderloin with your favourite knife - and mind your fingers! Slice the tenderloin into steaks of the thickness you prefer. Flatten them slightly with your hand and season with salt and pepper. Don't forget to wash your hands and utensils when you're done.
4. Sear the steaks at high heat with a bit of butter in a large pan. You don't want them cooked through, just get a nice sear on both sides. Pop the steaks in a casserole tin, and leave the cooking juices in the frying pan.
5. If needed, pop a bit more butter onto the pan and flash fry the veggies (not the peas) for a few minutes while stirring. Season with salt and pepper and add chopped tomatoes, milk or cream, crumbled stock cube and peas. Bring the lot to the boil, season to taste if needed and pour the lot over the tenderloin steaks.
6. Pop it in the oven for approx. 20 minutes, until the steaks are cooked through. Serve with rice and a bit of green on top.
7. Enjoy!
Share your tips and comments