High five!
The recipe has been added to your shopping list.
Ol' school chicken curry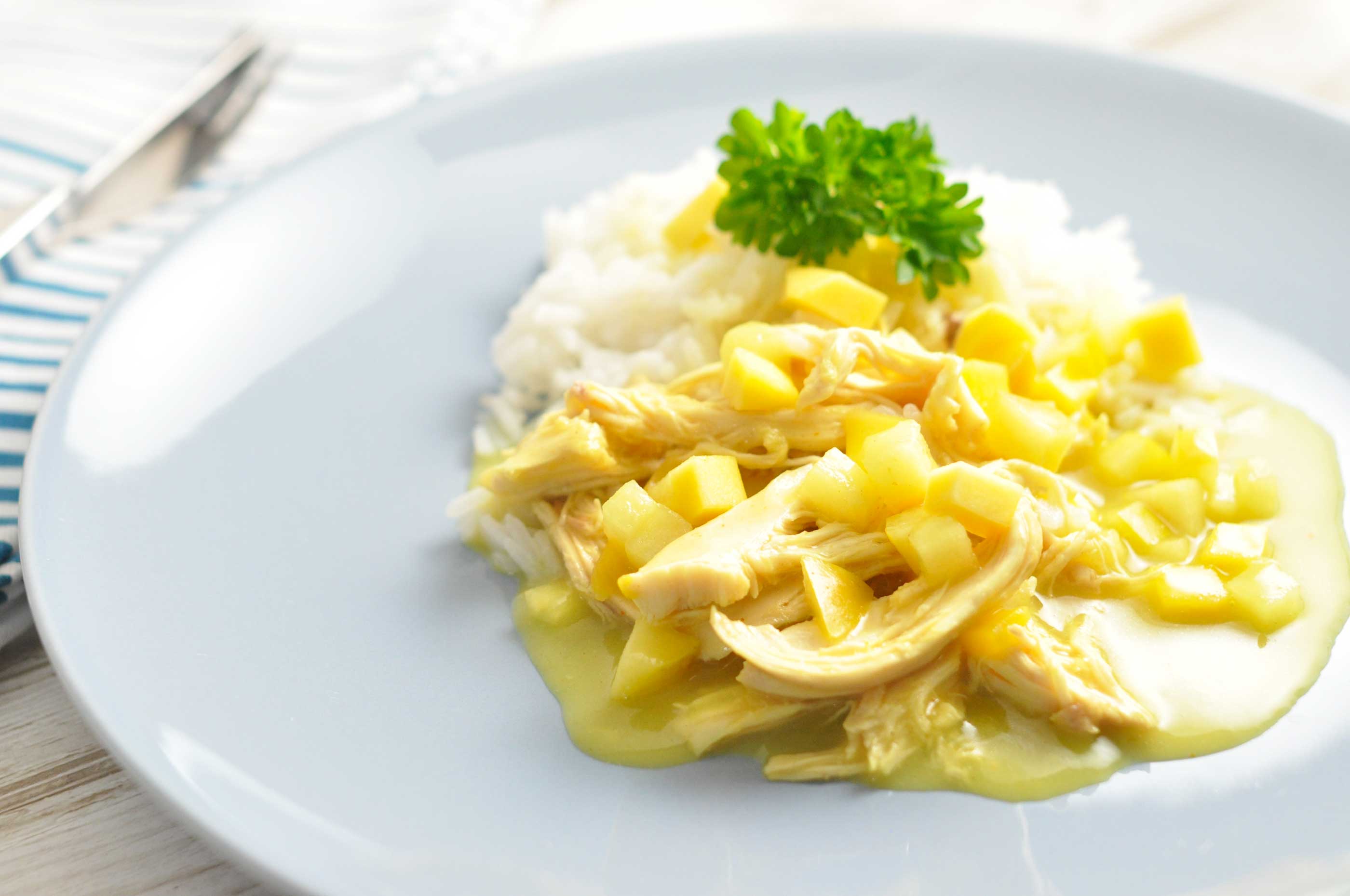 Ingredients
Freezer friendly
( 2 adults and 2 kids )
1

whole chicken

wholegrain rice

25 grams

butter

50 grams

plain flour

100 ml

single cream

2 tbsp

curry

1

apple

0.5

mango

salt

pepper

olive oil
ADD TO SHOPPING LIST
ADD TO MEAL PLAN
*
= Good to know - click the ingredient

= See the recipe - click the ingredient
This version of the family favourite chicken curry will do you for two days. You can use all the chicken for this dish and serve it for two days in a row, or save part of the chicken for f.x. quesadillas on day two. Enjoy!
Directions
1. Season the chicken inside and out with salt and pepper and sear all four sides in a good dash of oil in your best and biggest pot. This only takes about 5 minutes. Now add water to cover the chicken and bring to the boil. Remember to wash your hands and utensils after!
2. Let the chicken simmer for 35-45 minutes, and remember to flip it halfway through. You want the meat completely white, not pink. Split the cooked chicken into four bits on a cutting board and leave it to cool while you fix the sauce - remember to save the stock! Put the rice on and cook according to the packet.
3. Melt the butter in a clean pot and add the flour. Whisk well on medium heat for a few minutes, without the flour browning. Add the chicken stock little by little as you whisk. You want all the lumps gone before you add more liquid. When the sauce has the consistency you think is perfect, add the cream. Now stir out curry with some water in a cup and add it little by little, tasting as you go. That way you control how hot it gets. Season with salt and pepper. If the sauce gets too thin, you can always thicken it with some corn flour stirred into water.
4. Pick the meat off the chicken. Remember to save about half of the meat, if you want to use it for for day two. Add the chicken to the sauce along with peeled mango and diced apple and let it get warm throughout. Serve with rice and some fresh mango and parsley on top, if you have it to hand.
5. Enjoy!
Tip
It's definitely cheapest to buy a whole chicken for this dish, although it takes a while to boil. But if you're in a hurry, you can just use chicken fillets. Sear in a pot and boil in water for about 20 minutes until the meat is white - not pink - all the way through. From here, just follow the recipe!
Share your tips and comments