High five!
The recipe has been added to your shopping list.
Oat biscuits with hazelnuts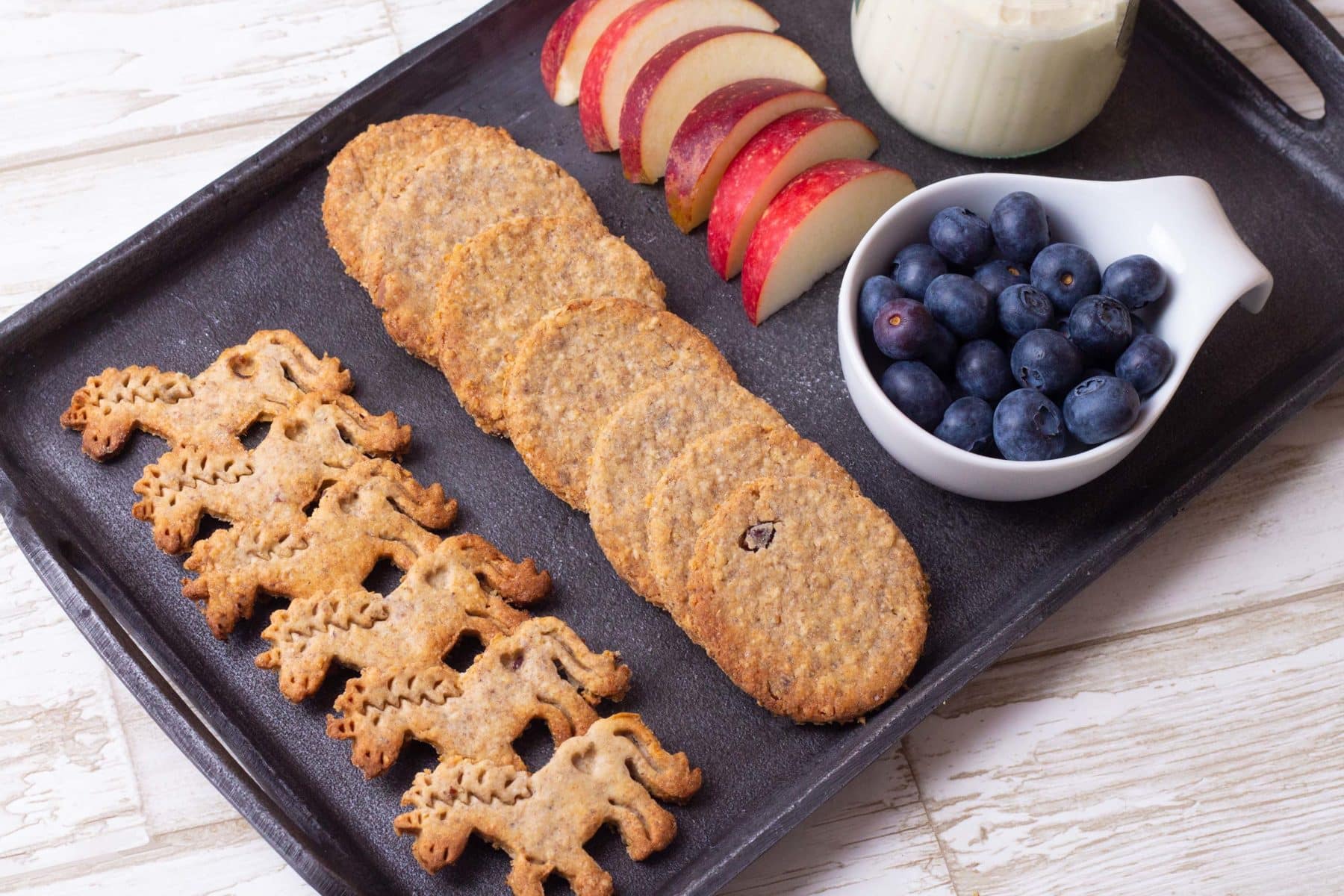 Ingredients
( 30 )
100 grams

oats

100 ml

boiled water

100 grams

butter

50 grams

sugar

50 grams

hazelnuts

0.5 tsp

salt

0.5 tsp

baking powder

100 grams

graham flour

baking parchment
ADD TO SHOPPING LIST
*
= Good to know - click the ingredient

= See the recipe - click the ingredient
They're super yummy, these oat biscuits with hazelnuts, especially as a little sweet snack in the lunchbox. And then there's finally a good reason to use your favourite biscuit cutters - even when it's not Christmas! Enjoy!
Directions
1. Preheat your oven to 190 degrees convection.
2. Cover the oats with the boiling water in a bowl and stir. Let it cool while you sort the rest.
3. Mix soft butter and sugar and whisk together in a bowl.
4. Finely chop the hazelnuts - either with a knife or in a mini chopper. Mix the hazelnuts with salt, baking powder and graham flour.
5. Mix your "porridge" with the sugarbutter and flour mixture until the dough is firm.
6. Pour flour onto the table and roll the dough thin, about 3-4 mm. Cut the dough with your favourite biscuit cutters.
7. Carefully place the biscuits on a baking tray with baking parchment and bake in the oven for 15-20 minutes, until beautifully golden and fragrant.
8. Enjoy the oat biscuits as an afternoon snack or as a sweet treat in the lunchbox.
9. Enjoy!
Tip
Tasks for kids in the kitchen: Let your kids help whisk the sugar and butter, and mix the ingredients. And of course cut out the biscuits!
Share your tips and comments