High five!
The recipe has been added to your shopping list.
Muesli rolls with banana and dark chocolate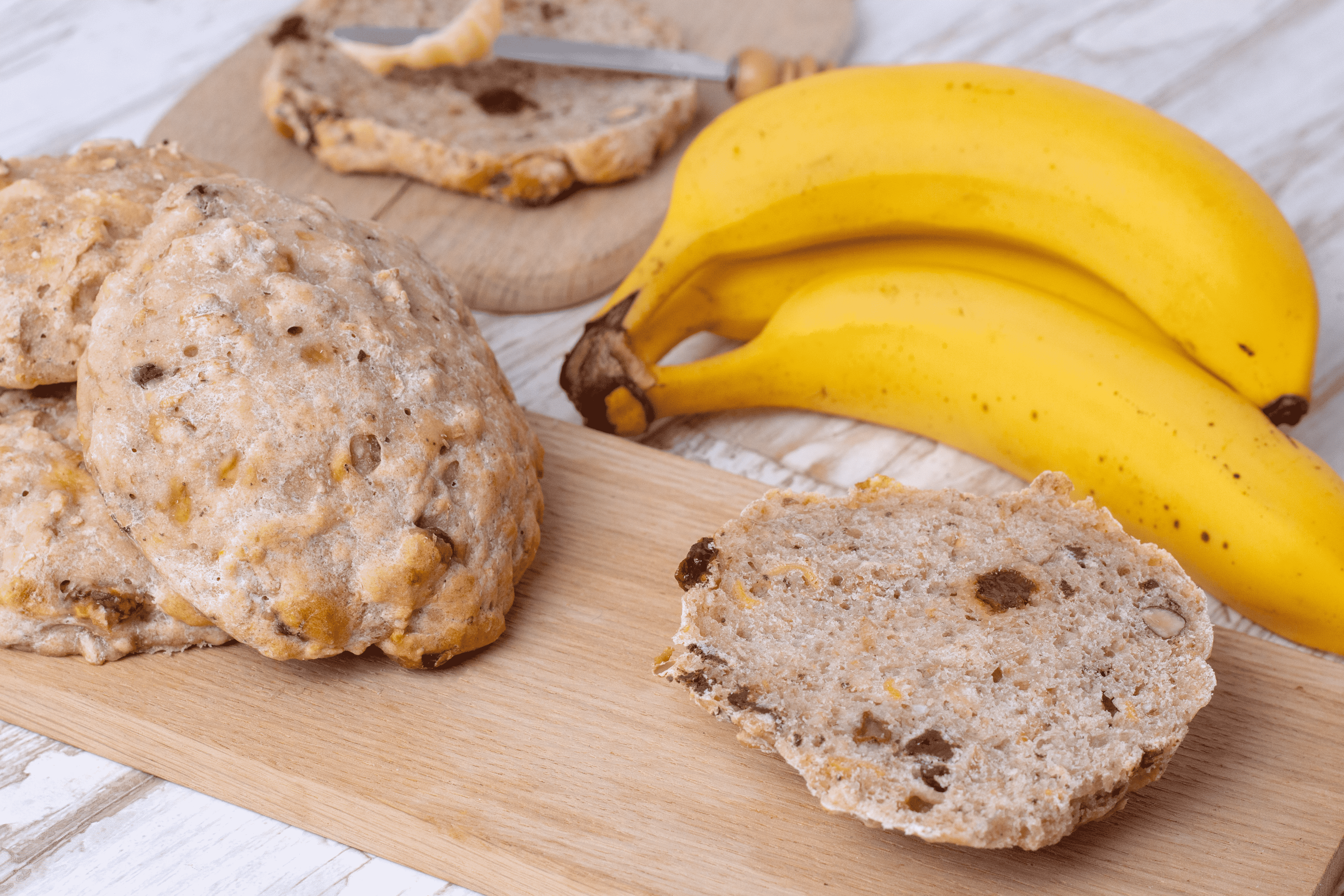 Ingredients
( Approx. 30 )
25 grams

yeast

4 tbsp

acacia honey

*

50 ml

olive oil

500 ml

cold water

200 ml

boiling water

2

banana

100 grams

dark chocolate

600 grams

muesli

1 tsp

salt

500 grams

plain flour

baking parchment
ADD TO SHOPPING LIST
*
= Good to know - click the ingredient

= See the recipe - click the ingredient
Here at Mambeno we work to reduce food waste, and that's why we've created this tasty recipe to use up the over-ripe bananas in the bowl. And they're really tasty - we're just saying. Enjoy!
Directions
1. Mix yeast, honey and oil into a mix of cold and boiling water, so it's warm to the touch. Don't use warm water from the tap - it's usually not fully clean.
2. Mash the bananas with a fork and finely chop the chocolate. Mix both into the yeast mix along with muesli and salt and stir well.
3. Add the plain flour little by little and stir the best you know. If you're using a mixer, place it on full whack and let it mix away for about 5 minutes.
4. Use two spoons to slap some rolls onto a baking tray with baking parchment. Let the rolls prove for 30 minutes under a dishcloth as the oven heats up to 200 degrees convection.
5. Bake the rolls for about 25 minutes, or until they're faintly light brown and hollow-sounding when you tap the bottoms.
6. Enjoy!
Tip
Tasks for kids in the kitchen: Let your kids mash the bananas, and they can happily chop the chocolate - although they mightn't be able to resist having a taste!
Share your tips and comments