High five!
The recipe has been added to your shopping list.
Melon ice pops with chocolate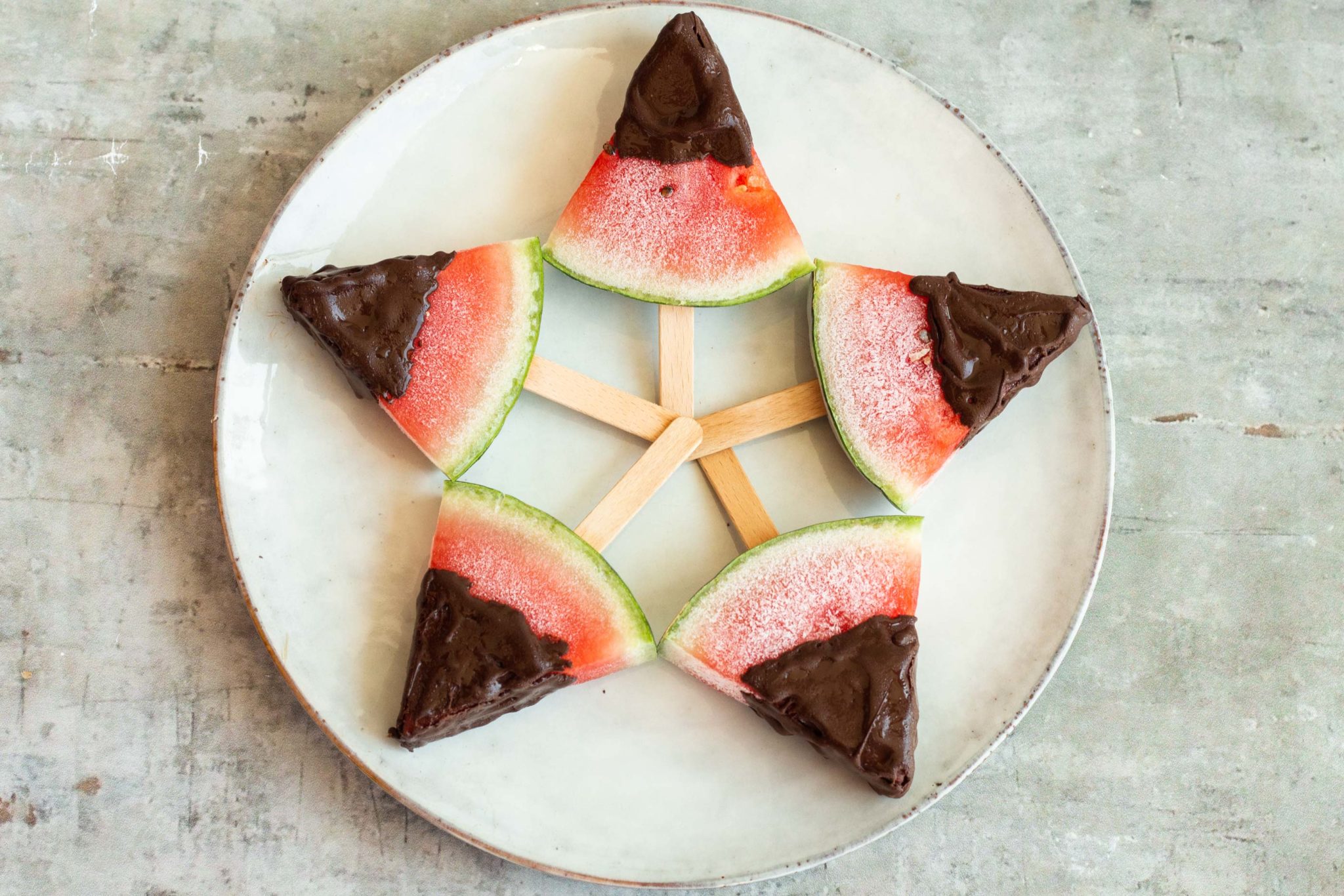 Ingredients
( 16 )
0.5

watermelon

150 grams

dark chocolate

16

ice cream sticks

baking parchment
ADD TO SHOPPING LIST
*
= Good to know - click the ingredient

= See the recipe - click the ingredient
These melon ice pops are so easy to make, and wonderfully refreshing on a hot summer day. You can happily leave off the chocolate if you prefer. Enjoy!
Directions
1. Halve a watermelon, and slice one half into slices about 2 cm thick. The other half you can eat some other time! Then cut the slices into triangles and make a cut into the rind, so you can carefully insert an ice cream stick through the rind and halfway into the melon.
2. Place the melon pieces on a plate covered with baking parchment, and pop into the freezer for 4-5 hours.
3. Melt the chocolate in a bain marie or microwave. Once the melon is frozen, you can pour over the chocolate or dip the melon pieces into it.
4. Pop the melon pieces back in the freezer for another 30 minutes - and finally, you can eat!
5. Enjoy!
Tip
Tasks for kids in the family: Let your kids help cut the melon slices into triangles - although a grownup should help make the cuts into the rind. The kids can of course also help melting the chocolate, and putting sticks in the melon pieces.
Share your tips and comments