High five!
The recipe has been added to your shopping list.
Lasagne with veggies and bacon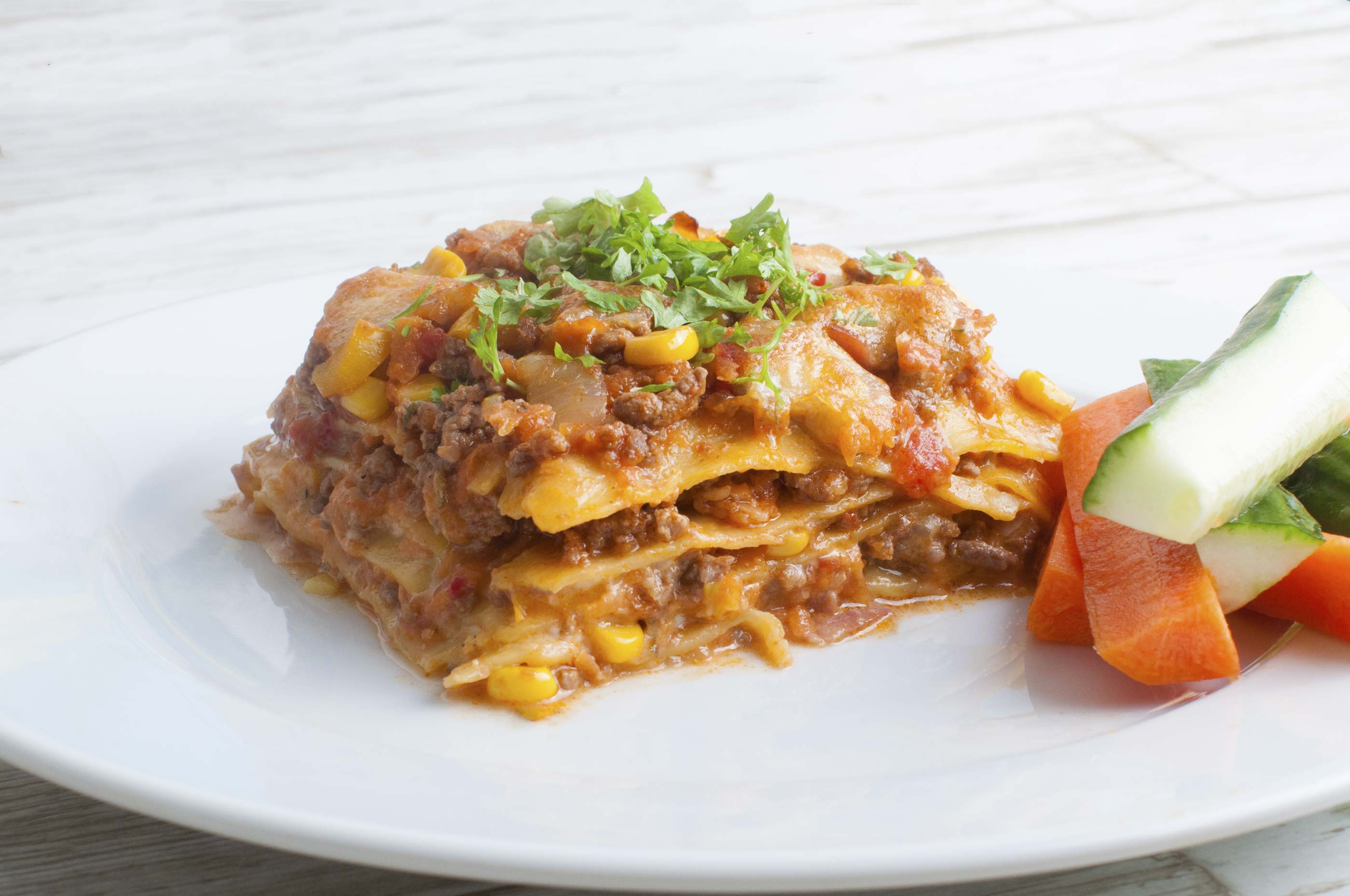 Ingredients
Freezer friendly
( 2 adults and 2 kids )
2

onion

1

red bell pepper

1

yellow bell pepper

300 grams

carrots

*

1

courgette

100 grams

bacon slices

800 grams

beef mince

250 grams

sweetcorn

2 can

chopped tomatoes

500 ml

mornay sauce

- or bechamel

wholewheat lasagne sheets

1 ball

mozzarella

salt

pepper

Snack veggies

300 grams

carrots

*

0.5

cucumber
ADD TO SHOPPING LIST
ADD TO MEAL PLAN
*
= Good to know - click the ingredient

= See the recipe - click the ingredient
Lasagne is at the very top of the favourites list with an absolute ton of kids, which is why we at Mambeno have recipes for a bunch of different versions. Here's the recipe for an absolutely gorgeous lasagne with bacon, mornay sauce, and a bunch of veg so well hidden that the kids will never even know they're there. Enjoy!
Directions
1. Preheat your oven to 200 degrees convection.
2. Finely chop the onion. Wash, de-seed and dice the bell peppers. Peel the carrots, rinse the courgette, and grate both on a grater - or use the shredding or grating setting on a food processor. It's up to you how finely or coarsely you want the veg grated, depending on how well hidden you want them!
3. Cut the bacon into bits and pop them in a big pot. Put on the heat and add onion once the bacon starts sizzling. Stir for a few minutes and add the mince. Continue to cook until the mince is seared on all sides.
4. Add the veggies, corn and chopped tomatoes. Bring to the boil and let simmer for five to ten minutes, depending how much time you have to spare. Add salt and pepper to taste.
5. Layer the bolognese and mornay sauce in a roasting tin for a minimum of three layers with lasagna sheets in between. Begin and end with a layer of sauce. Spread the mozzarella in small bits across the top and bake the lasagne for 20-30 minutes, or until the top is golden.
6. Peel carrots and wash the cucumber. Cut both into sticks for snack veggies and serve alongside the delicious lasagne.
7. Enjoy!
Tip
Save the leftover lasagne for dinner for tomorrow.
Share your tips and comments