High five!
The recipe has been added to your shopping list.
Homemade spring roll batter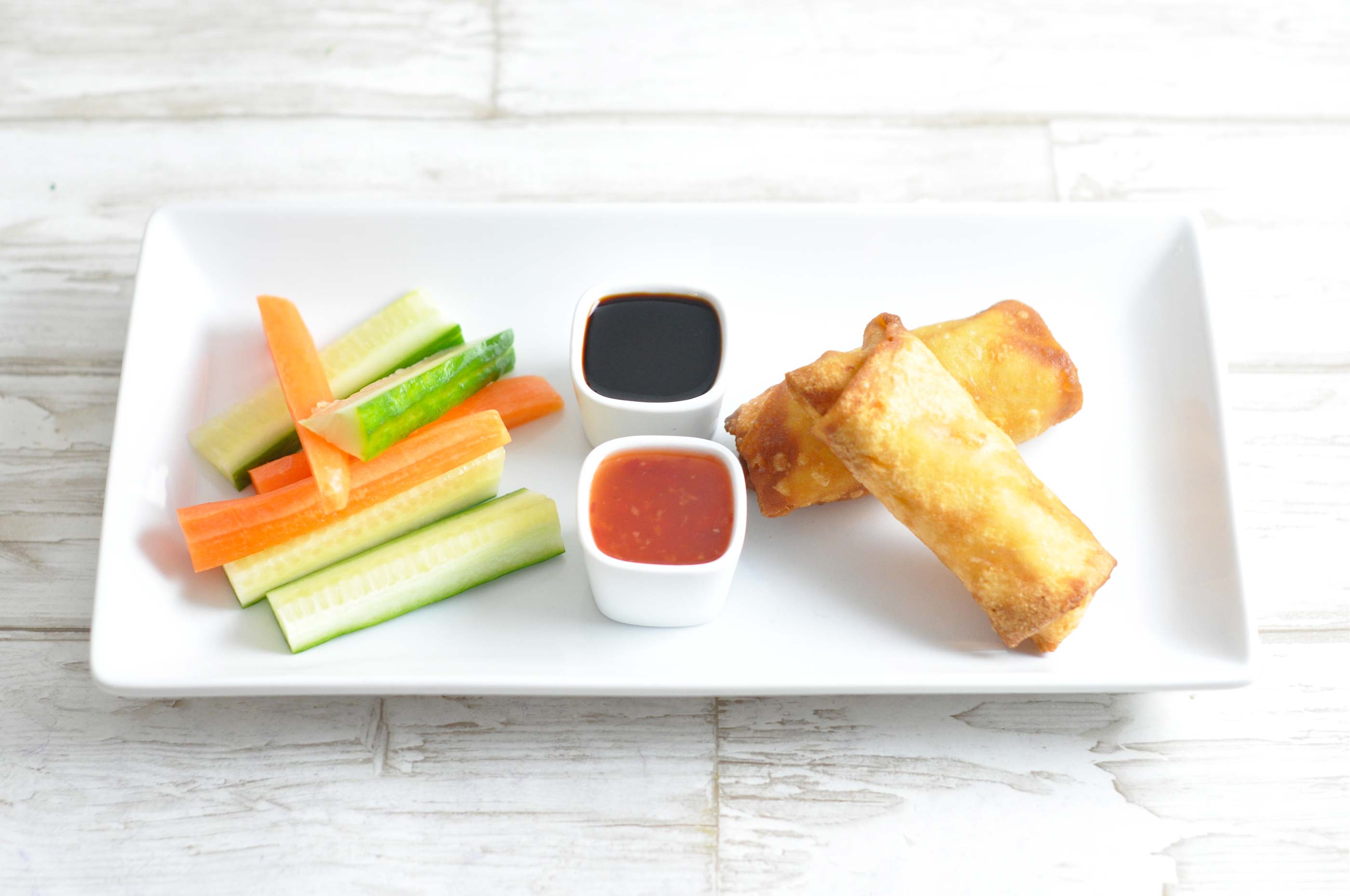 Ingredients
( 2 adults and 2 kids )
100 grams

plain flour

50 grams

cornflour

1 tsp

salt

1 tbsp

olive oil

1

egg

200 ml

water
ADD TO SHOPPING LIST
ADD TO MEAL PLAN
*
= Good to know - click the ingredient

= See the recipe - click the ingredient
Unless you live in a big city, it's nearly impossible to get your hands on real spring roll batter. So we've made a quick and easy recipe, so you can make your own - and it's really no hassle at all! Enjoy!
Directions
1. Whisk flour, cornflour, salt, olive oil and egg together in a bowl. Gradually add the water, whisking away all lumps before adding more each time. If it's still a little bit lumpy, you can use a handblender to make it completely smooth.
2. Put a teflon pan on the stove over low heat. You want the pan to be warm enough to cook the batter, but not so hot that it fries the batter the instant it hits the pan. Brush the pan with a bit of oil and pour a bit of batter on. Use a small brush to quickly spread the batter as thin as possible, but with no holes. If you need a bit more batter here and there, just pour on a bit more and use the brush to patch it up. Let the batter cook until it's set and is cooked through enough that you can carefully lift at the edges with a spatula, and use your fingers to remove the finished "pancake" from the pan - it doesn't need flipping! Put it on a plate and repeat the process until you run out of batter.
3. Mix flour and water in a cup, until it has the consistency of thick syrup. You'll need this to seal the spring rolls.
4. Place a "pancake" on a cutting board. If you like, you can trim the sides to make the batter a square. This will make your spring rolls especially beautiful - but certainly isn't necessary. Place filling in the middle and roll up. Remember to fold the sides in towards the middle. Just before you close the roll, use your finger to pop a bit of the flour paste on the outermost bit of the batter. Roll all the way up and place the rolls with the seal down.
5. Now simply fry your rolls in oil.
6. Enjoy!
Tip
You can fill your spring rolls with whatever strikes your fancy - we suggest chicken and veggies. There's a recipe right here.
Share your tips and comments