High five!
The recipe has been added to your shopping list.
Homemade panini breads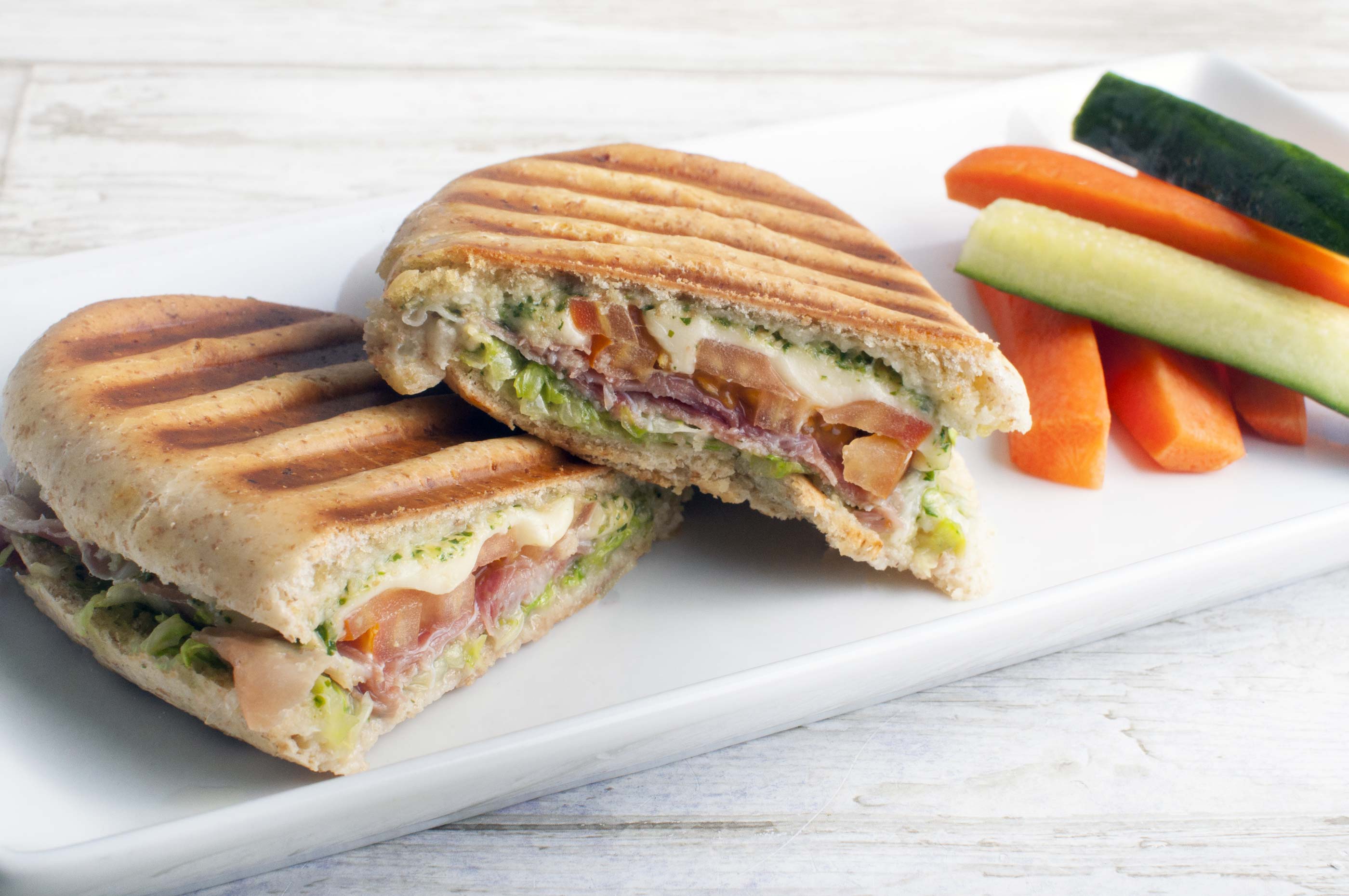 Ingredients
200 ml

cold water

50 ml

boiling water

25 grams

yeast

50 ml

olive oil

300 grams

plain flour

100 grams

wholegrain flour

1 tbsp

acacia honey

*

1 tsp

salt
ADD TO SHOPPING LIST
ADD TO MEAL PLAN
*
= Good to know - click the ingredient

= See the recipe - click the ingredient
The panini is the Italian take on the classic ham and cheese toastie from the cafeteria. And at the risk of falling out with café-enthusiasts everywhere, a homemade panini just tastes better! Here's our recipe for the most delicious homemade panini breads - enjoy!
Directions
1. Mix cold and boiling water in a bowl - you want the water to be just lukewarm enough to touch, that's the perfect temperature for the yeast to develop. Stir the yeast into the water until dissolved.
2. Add the additional ingredients and stir the best you can, ideally in a kitchen mixer and for about five minutes. Otherwise, just use your superhero strength and knead by hand! You want the dough pliable and elastic and only just coming off of the bowl and your fingers. Let the dough rise while covered for an hour.
3. Section the dough into 12 pieces and roll them into oblong and oval flatbreads, about 15 cm. long. Pop them on a baking parchment-covered baking tray and let rise while covered for approx. 30 minutes. Meanwhile, preheat your oven to 185 degrees convection.
4. Bake the breads for approx. 10 minutes, or until they're going lightly golden on top. Leave to cool, split lengthways and fill them with your favourite fillings. And if you have a toaster or sandwich press, chuck them in there to crisp up the bread that bit extra. Or you can just throw your filled paninis in the oven at 200 degrees convection - or the grill setting on full whack. Remember to keep an eye on them, as this suddenly happens awful fast!
5. Enjoy!
Share your tips and comments