High five!
The recipe has been added to your shopping list.
Homemade "fruit jerky" - brilliant for packed lunches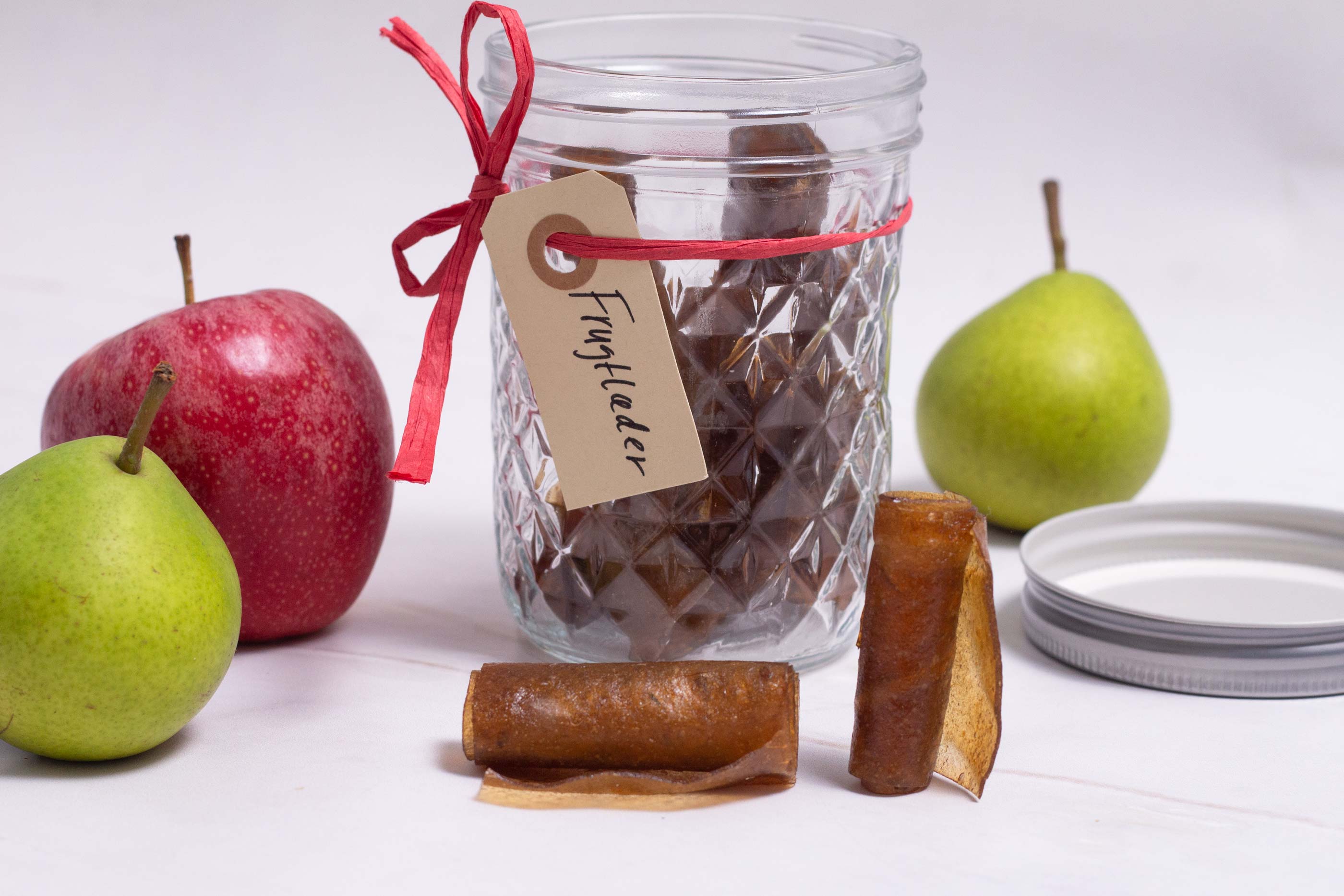 Ingredients
( 16 )
ADD TO SHOPPING LIST
*
= Good to know - click the ingredient

= See the recipe - click the ingredient
This really is SO clever! A sort of homemade winegums, made from fruit mash. They bake in the oven on low heat for a looooong time, so they do require some patience. But are so worth the wait! We've made this version with apples and pears, but you can make it with any fruit you like. Enjoy!
Directions
1. Peel and roughly dice the fruits. Cook in a pot along with honey and water until tender - this takes about 20-25 minutes. Let cool somewhat.
2. Meanwhile, preheat your oven to 70 degrees convection.
3. Blend the fruit mash in a food processor or with a hand blender until smooth. Pour onto two baking trays lined with baking parchment, and spread thinly and evenly in an approx. 0.5 cm thick layer.
4. Bake the fruit jerky for 5-6 hours - until it's no longer sticky to the touch.
5. Leave to cool, then cut the sheets out into long strips of about 7 cm. You can remove the baking parchment or leave it on. Roll up and store in an airtight container in the fridge.
6. Enjoy!
Tip
Tasks for kids in the family: Let your kids help cut up the fruit. They can also cut the finished fruit jerky. 
If you don't have any fruit left from the garden, or would rather avoid dirty pots, you can buy fruit mash and just bake it.
Share your tips and comments