High five!
The recipe has been added to your shopping list.
Homemade chips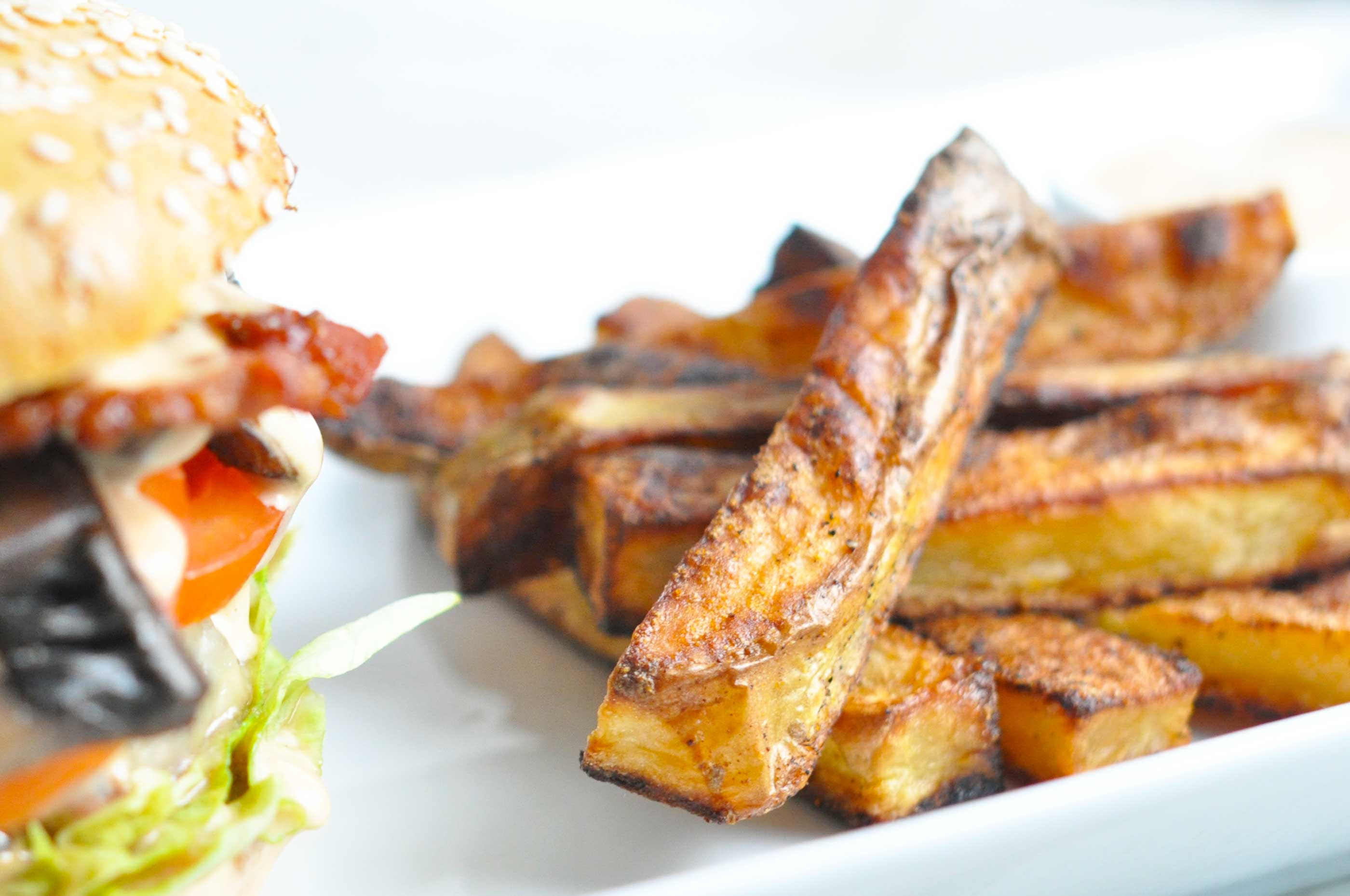 Ingredients
( 2 adults and 2 kids )
1000 grams

baking potatoes

all purpose seasoning

olive oil
ADD TO SHOPPING LIST
*
= Good to know - click the ingredient

= See the recipe - click the ingredient
Is there anything better than homemade chips? Not if you ask our kids! And it's not hard at all to make your own tasty and crispy fries in the oven - just follow our recipe. Enjoy!
Directions
1. Wash baking potatoes thoroughly and cut into chunky sticks - unless they're very dirty, you won't need to peel them. Place the sticks in a bowl and rinse with water, that you then discard. Fill the bowl with clean water, so it covers the potatoes. Leave to sit for about 30 minutes - it takes some of the starch out of the spuds, making them extra fluffy and nice inside.
2. Preheat your oven to 225 degrees convection.
3. Drain the water from the potatoes and rinse again with clean water. Thoroughly dry the spuds in a clean dishtowel, Place on a baking tray with baking parchment and coat with a good dash of olive oil and all purpose seasoning. Bake for 30-40 minutes, or until crispy and golden. Remember to turn halfway through cooking.
4. Enjoy!
Share your tips and comments