High five!
The recipe has been added to your shopping list.
Gratinated bolognese with sneaky celeriac - day two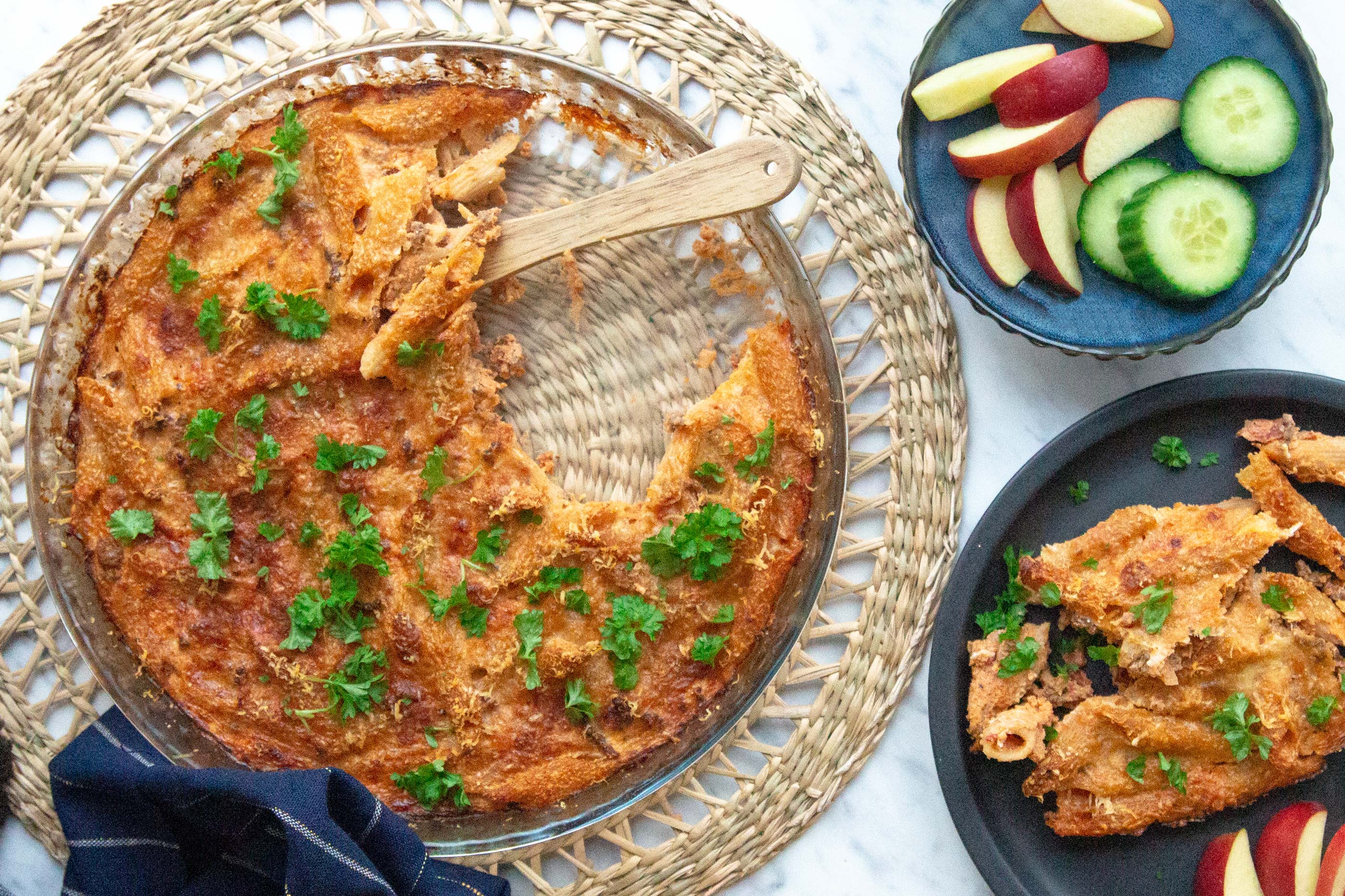 Ingredients
( 2 2 adults and 2 kids og 2 børn )
4

egg

leftover bolognese with celeriac

50 grams

grated cheese

0.5

cucumber

2

apples
ADD TO SHOPPING LIST
ADD TO MEAL PLAN
*
= Good to know - click the ingredient

= See the recipe - click the ingredient
This is a great way to use up the leftovers from a proper batch of bolognese. Here we've mixed yesterday's bolognese and pasta with some egg, and gratinated it in the oven. It's super yummy - enjoy!
Directions
1. Preheat your oven to 220 degrees convection.
2. Beat the egg in a bowl, and mix with yesterday's leftover bolognese and pasta. If the pasta is stuck together, try popping it in a strainer and pouring boiling water over it, before mixing it with bolognese and egg.
3. Pour the bolognese mix in an oven dish and top with grated cheese. Bake for approx. 20 minutes, until the cheese is melted and golden.
4. Serve with rinsed cucumber and apple, cut into sticks for snack veggies.
5. Enjoy!
Tip
Tasks for kids in the family: Let your kids help beat the egg, and mix everything in a bowl. They're also handy for cutting cucumber and apple for snack veggies.
Share your tips and comments