High five!
The recipe has been added to your shopping list.
Fried rice with edamame and ham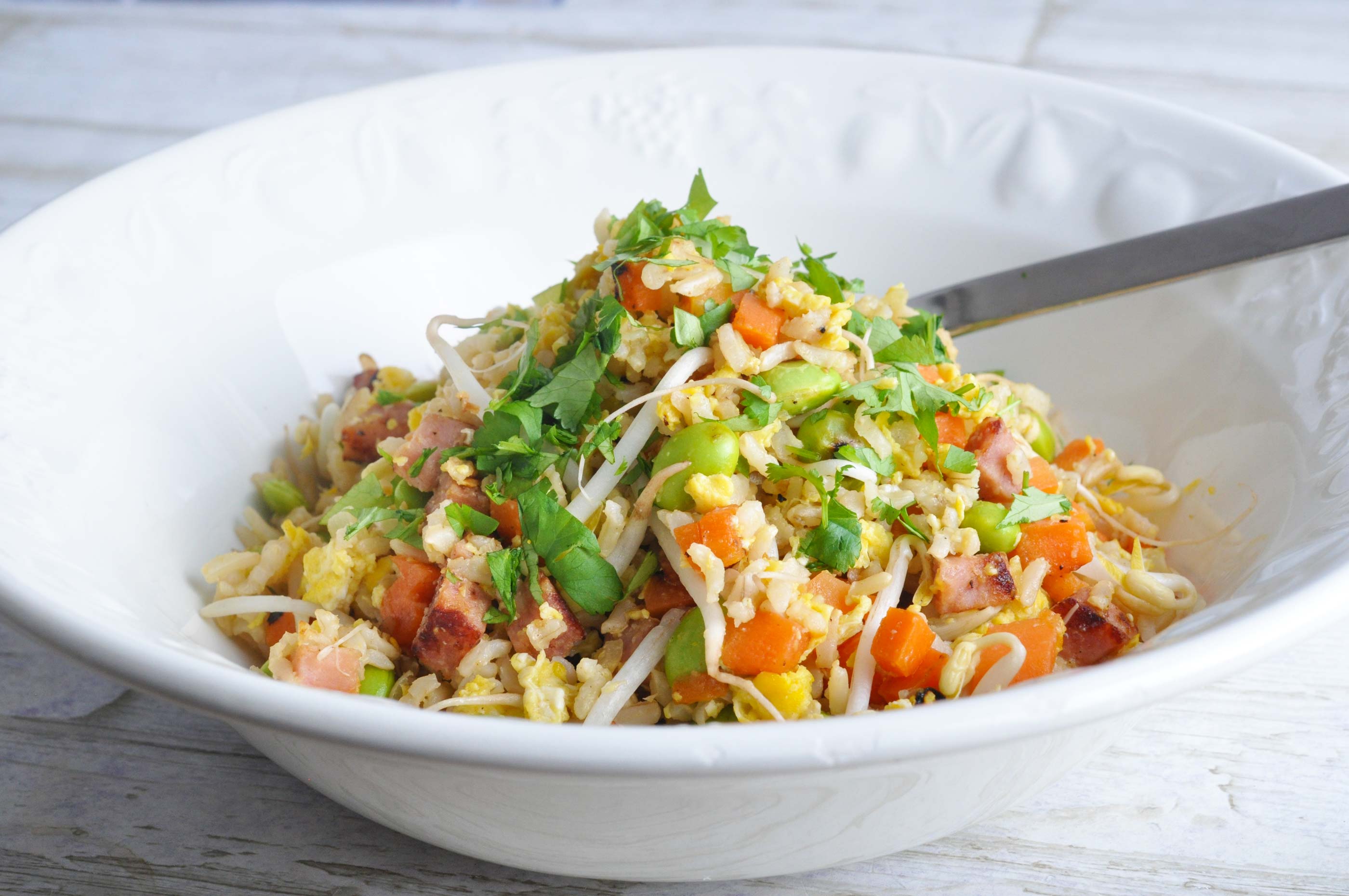 Ingredients
( 2 adults and 2 kids )
1

onion

150 grams

edamame beans

150 grams

beansprouts

200 grams

carrots

*

3

egg

400 grams

cold cooked rice

2 tbsp

soy

150 grams

ham cubes

olive oil
ADD TO SHOPPING LIST
ADD TO MEAL PLAN
*
= Good to know - click the ingredient

= See the recipe - click the ingredient
This dish makes great use of the leftover rice from last night. If you don't have leftover rice handy, just boil a portion - just remember to let it cool before use. Here we've mixed the rice with ham and lots of veg. Enjoy!
Directions
1. Finely chop the onion. Thaw the edamame beans following directions on the bag. Rinse the bean sprouts. Peel and finely dice the carrots.
2. Beat the egg in a bowl. Cook while stirring continuously with a bit of olive oil in a wok or deep pan, until just about cooked through and the consistency of scrambled egg. Remove the egg from the pan and set aside.
3. Add another dash of olive oil and cook the onion for a couple of minutes. Add rice and soy and stir well for a few minutes. Add ham, beans, bean sprouts and carrots, stirring continuously to keep the rice from burning. Finally add the egg while stirring.
4. Add a bit more soy to taste if you like, and garnish with a sprinkle of herbs if you have any handy.
5. Enjoy!
Tip
It's not terribly important whether you use a hundred grams more or less of boiled rice - just use what you have left over, and what you think suits your family's appetite.
Share your tips and comments